Here's a guide for a free Top Up in Free Fire without money. Check it out and get some free diamonds without real cash here with Gurugamer.com.
How To Top Up In Free Fire Without Money
Free Fire often has to pay real cash for every diamond top-up in this game. Moreover, many diamond packages are pretty expensive. However, there are many ways to get free diamonds in Free Fire that you should know. Then, you can top up diamonds for free and spend them on other purposes, such as buying and upgrading characters, purchasing skins, and joining Diamond Royale Spin.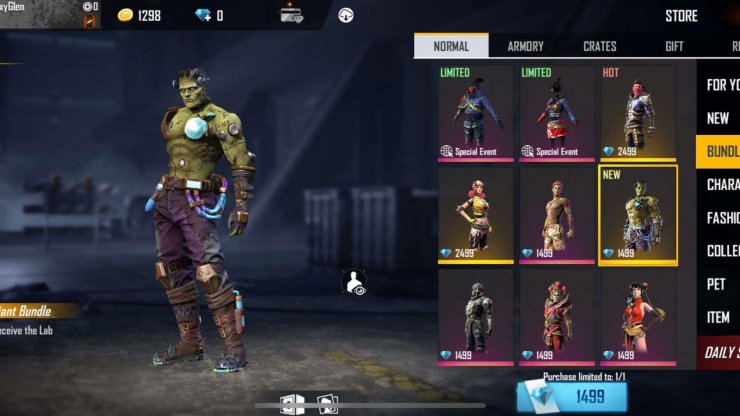 Take Part In Give-Away Events
These occasional opportunities often give Free Fire players significant amounts of diamonds and coins. Many Free Fire pro players and Youtubers who are in co-operation with the game publisher and providers of Garena Free Fire can get some codes for diamonds and coins. Then, they will give these codes away to fans and followers on their channels or fan-pages.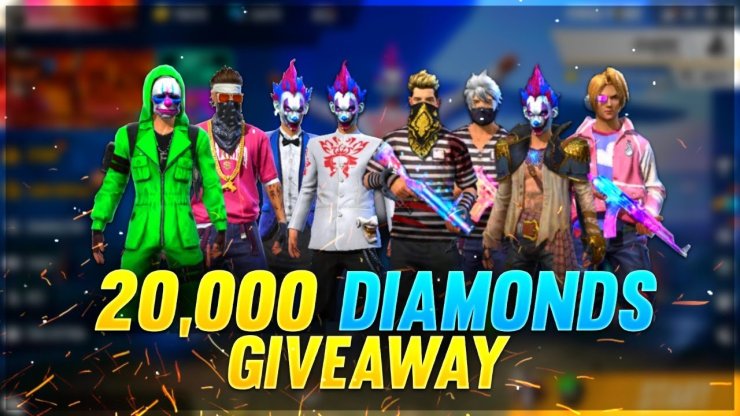 Moreover, the game providers also give away a lot of rewards and diamonds monthly on the official fan-pages, such as Free Fire India, Free Fire Brazil, etc. You can find these give-away events on the official fan-pages of these Free Fire communities on many social media platforms, such as Facebook, Twitter, and Instagram. Furthermore, redeem codes are also great ways to top up diamonds for free although it's also occasional and limited. Redeem code giving away is also a part of these give-away events. These codes are also given on the game communities' fan pages and websites. Or else, many Free Fire Youtubers and channels give Free Fire redeem codes for free diamond top-ups during their live-streams. Therefore, you can also receive many free diamonds just by watching Free Fire live-stream.
Participate And Win Custom Matches
Another chance to get free diamonds is from custom rooms. Many Free Fire Youtubers host custom matches to play with their subscribers. If you don't die too early and get a high position after each match, you will get a sum of free diamonds as a reward. To join in these custom rooms, you should subscribe to the channel of your favorite Free Fire YouTubers. Besides, you can subscribe to the channels of some YouTubers who often give away diamonds in their custom matches and turn on the notification so that you won't miss any events. These matches are good chances for you to improve your skills because you will meet and play with many pro players. Moreover, the rewards for winners are also very attractive. You can even get an Elite Pass for free. It's a popular way for a free Top Up in Free Fire without money that has been repeatedly introduced. However, many newbies may not know. For those, who haven't used this method, you should try it right away because it's a great way to get diamonds for free. You only have to do some simple surveys and get money rewards. Then, Free Fire players can use the money they earn from those surveys to top up diamonds. That's the way to top up diamonds without spending real cash in your pocket. You can download this free top-up in Free Fire without money app from Google Play Store to earn money rewards.
Top Ways For Diamond Top Up In Free Fire
There are three ways to top up diamonds in Free Fire which are the most reliable and easiest to do.
Free Fire Top-Up Store
The game app has a store top-up to let players top-up diamonds easily. You can tap on the diamond or coin wallets in the top bar on the screen when you are in the lobby. Then, it will lead you to the in-game Top-Up shop. There are six recommended packages of diamonds with price labels for players to choose from to buy.
100 diamonds cost Rs. 80.
310 diamonds cost Rs. 250.
520 diamonds cost Rs. 400.
1060 diamonds cost Rs. 800.
2180 diamonds cost Rs. 1600.
5600 diamonds cost Rs. 4000. After choosing the number of diamonds to purchase, you will pay the bill in Google Play Store. Free Fire players can choose to use either money in the Google Balance you have earned from Google Opinion Rewards or money in your credit cards.
Codashop Top-Up
You can also do diamond top-up via Codashop. The prices of diamond packages are similar to those in the in-game top-up store. It's very easy to purchase diamonds in this shop. Moreover, Codashop offers many popular payment methods, such as Netbanking, UPI, and PayTM. Games Kharido
This online Free Fire top-up shop is also widely used in India. It offers the same diamond packages at the same prices. Moreover, players can get double the diamonds at their first top-up. Therefore, you should choose the biggest package of diamonds at the first top-up to get 11200 diamonds with only 4000 INR. This giant bonus will definitely blow your mind.
Those are things you need to know about diamond top up and some method of free Top Up in Free Fire without money. To update the latest Free Fire game news as well as more tips, tricks, and guides for gamers, let's visit our website.