Free Fire has released a new huge 'Rampage' event that offers players with new content, missions, and rewards. But that is not everything yet as Garena just released a whole new music video called 'Remain' to celebrate this event. The music video got a total of 170,000 views in just one day. You can check out the video right below.
About Free Fire Rampage Event
In this event, you will have to choose between 2 factions called Bringers and Liberi. Depending on which faction you choose, you will get a different set of rewards in this event when that faction wins. The event will last until July 9.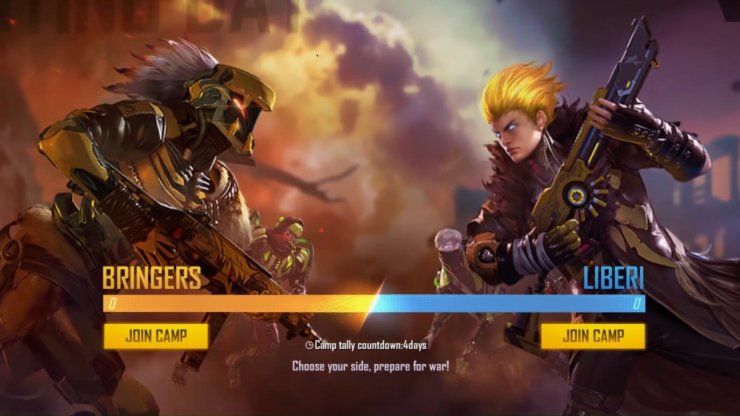 Bringers's rewards:
Famine Felon (Bundle)
Bringers's Pin
Disease (Surfboard)
Yellow Dash (Avatar)
Liberi's rewards:
Famine Felon (Bundle)
Liberi's Pin
Catastrophe Bringer (Surfboard)
Greenish Death (Avatar) After you have chosen a faction for yourself, you will have to collect as many Rampage Tokens and Carnage Points as possible to defeat the other faction. If you can make it to the top 100 players with the most Carnage Points, you will be rewarded with an M1014 Apocalyptic Gun Skin. You can exchange Rampage Tokens for exclusive rewards in the event shop (the rewards in the shop is not the same in each faction).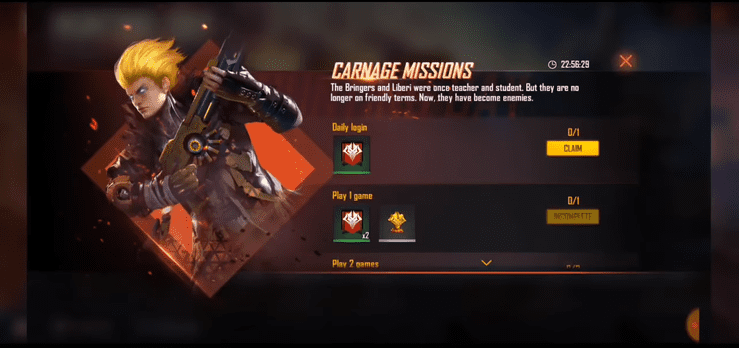 You can earn Rampage Tokens and Carnage Points through the daily missions of the event or find it randomly on the map while playing the game.
For more information about the event, check out Free Fire Rampage Event: Factions, Daily Mission, Rewards, Prizes, Tokens, Points And Everything Else You Need To Know.