Having a healer is probably the easiest way to keep your squad on the field at any time, without having to retreat from combat. In this Genshin Impact healer tier list, Gurugamer is going to cover all the healers in the game to see which one is the most powerful. 1. S Tier
In Genshin Impact healer tier list, the S tier consists of healers who can actually deal good damage and support on top of healing. Characters with very hard to obtain constellation healing (such as Zhongli C6) would not be included on this list.
Bennett
The best healer on this list is probably the "honorary Pyro Archon" Bennett. Thanks to his fantastic Elemental Burst, Bennett is considered one of the best healers in the game. If the health of a character within the AoE is equal to or falls below 70%, their health will continuously regenerate. The amount of HP restored scales off Bennett's Max HP.
As the skill is percentage-based, Bennett's heal is effective even if he doesn't carry any healing boost artifact.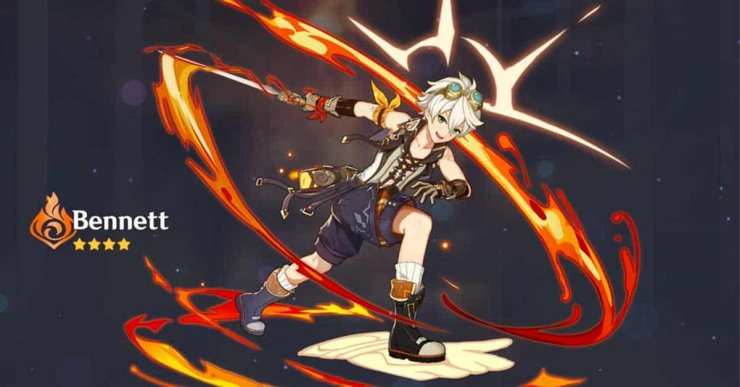 Kokomi
At release, Kokomi was the target of ridicule due to her terribly low crit chance debuff. However, when it comes to healing, she is amongst the best.
Kokomi's Elemental Skill, the Jellyfish, can heal constantly while applying Hydro to enemies. Furthermore, the skill has amazing uptime, as its duration refreshes after Kokomi uses her Burst. As her skills are all built around Max HP, Kokomi is super easy to gear. 2. A Tier
Barbara
Barbara is the most dedicated healer in the game, with both her Elemental Skill and Burst providing massive healing with not many downsides. Her constellations are fairly good as well, with C6 allowing her to fully revive a fallen party member.
However, Barbara can't do much outside of healing. She has next to no damage and her Hydro application is not that good. This is why she's at A tier only. Jean
Barbara's older sister Jean is just as good at healing. Her Elemental Burst, Dandelion Breeze, massively heal all members of the team on activation and negate status effects. Its long duration and potent healing allow Jean to be on the same tier as Barbara.
Outside of her Burst, however, Jean is just average. Jean's crowd control is pretty hard to use and her Anemo element is nowhere near as useful as Barbara's Hydro.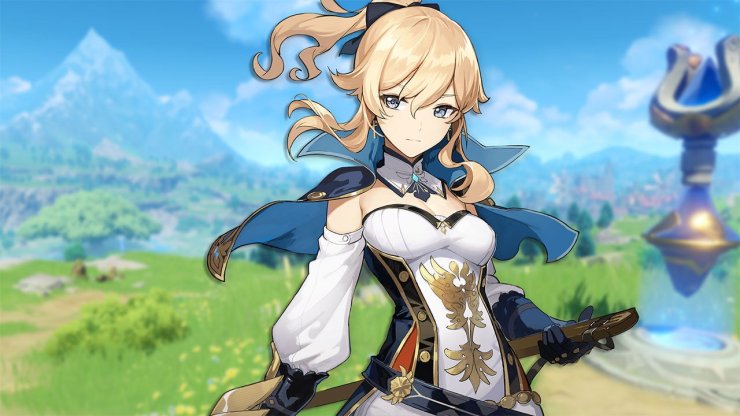 Noelle
While Noelle's protection ability is top tier (she has both shield and heal), players need constellation two for her to become an actual healer. This is the reason why Noelle is just A tier instead of S.
The best part about Noelle is that her entire skillset scales off DEF, including healing. This means players can just stack DEF without having to worry about healing bonus and energy recharge artifacts. While she doesn't heal as much as Jean or Barbara, having a shield on top makes her just as good. 3. B Tier
B tier consists of healers with skillsets that are really clunky to use.
Qiqi
Qiqi is the definition of a badly designed character. While she is a potent healer and can restore a lot of HP, her kit only heal when she is the one attacking. Qiqi has like zero damage potential, and dedicating precious on-field time to heal instead of dealing damage is just a waste. All other characters on the higher tiers can burst heal without having to stay on the field.
While Qiqi's burst can heal without requiring field time, it doesn't deal much damage or cure status effect. Yanfei
Yanfei does not have a healing skill. To make her a healer, players need to build her in a specific way, with the Prototype Amber and Constellation 4. However, if all the requirements are fulfilled, she can definitely compete with the best healers in the game.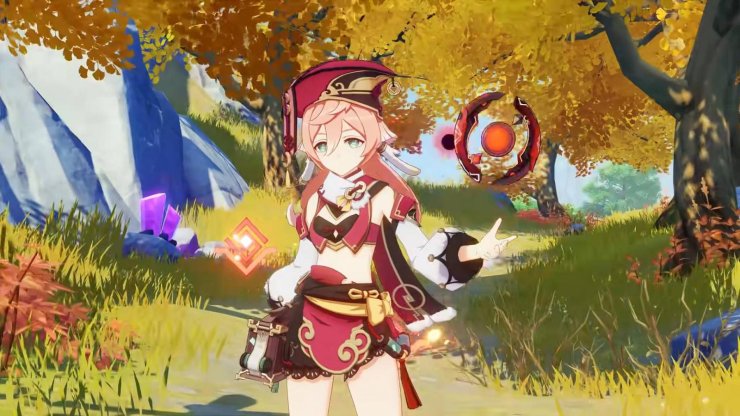 4. C Tier
The lowest tier of the Genshin Impact healer Tier list consists of characters with just a little bit of healing built into their kit. They are best to use alongside Zhongli or Hu Tao, who only need a little bit of healing.
Diona's burst applies a barely noticeable heal over time that can mitigate chip damage.
Xingqiu's elemental skill gives players a bit of HP when it expires.
Sayu's burst is pretty similar to Qiqi, however, the healing is much lower.
Overall, healing is not the main feature of these three characters - they are just the cherry on top for other useful buffs.
>>> Read more: Genshin Impact - Best Chongyun Team Comps For High DPS