Genshin Impact players need to build their characters in order to form the best team possible. From damage dealer to support, healers, and enablers, all of these roles play a big part in deciding the roster's victory.
Meanwhile, there are some characters that can be specially built for nuke damage. Through their high-level Elemental Burst, you can one-shot almost any powerful enemies in Genshin Impact.
Here are some of the characters with great Burst damage as well as their Genshin Impact one shot comps.
Childe (Tartaglia)
Childe has many names and he also has a lot of potential with his jaw-dropping burst damage. Being a 5-star Hydro character, Childe can make use of his Elemental Skill to alter stance while creating Hydro Blades. He can actively switch between ranged and melee attacks.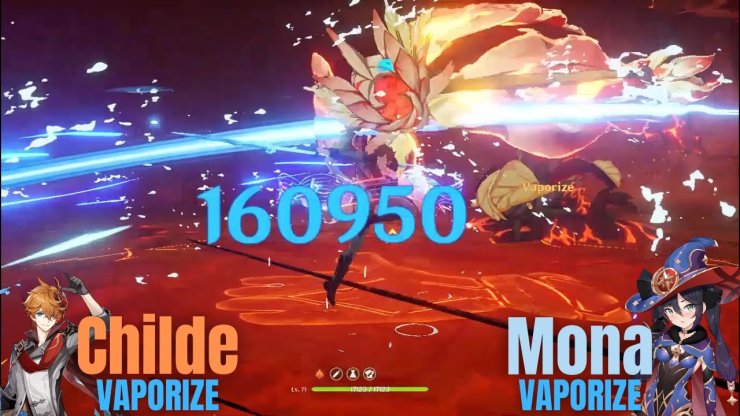 You can build him for nuke damage with his Elemental Burst. It can also grant passive damage and is powerful towards both single and group enemies. Overall, you should use Vaporize or Freeze reactions to increase his Elemental Burst damage.
The best Childe one shot comp build would include:
Childe: Main DPS
Bennett
Sucrose
Barbara
Eula
Eula is also known for her overwhelming damage-dealing ability. You can use Serpent Spine with a Crit Rate build or Song of Broken Pines with a damage-focused build as her weapon.
Besides, what she needs is ver certain elemental reactions and support characters who can shred enemy resistance. Although you may not reach the heights of world record damage, you can make Eula deal 6-digit damage numbers with the best team.
Eula Genshin Impact one shot comps should be:
Eula
Rosaria
Bennett
Raiden Shogun
Zhongli
Zhongli's ability to offer strong shields and can remove enemy's resistance makes him one of the top support characters in the game. And as his skills and talents are based on his max HP, it's not too different to build him for versatile roles.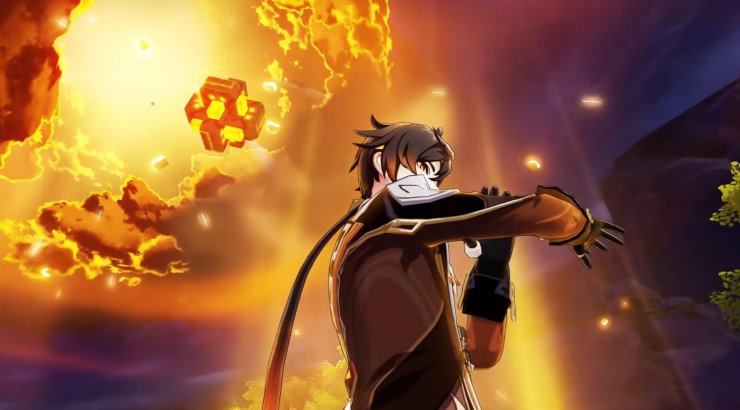 For his nuke build, he can summon a meteor via his Elemental Burst, dealing great nuke damage and petrifying opponents. Although you can't increase damage by infusing Geo with any element, his talent multipliers are just high enough to make it up.
The best Genshin Impact one shot comps for Zhongli will include:
Zhongli
Mona
Ningguang
Bennett
>>> Also read: Genshin Impact Zhongli Build Guide: Talents, Gears, And Team Comps (2022)
Raiden Shogun
The Electro Archon can also fire massive 1st hit damages with her Elemental Burst. When casting her Elemental Burst, she will unleash a powerful strike that deals AoE Electro damage.
The very first base strike owns a 721% damage multiplier at level-10 talent. That's why she also excels at dealing nuke damage in Genshin Impact.
Besides, she can continue dealing damage burst after the 1st base damage using her Electro-infused sword. Her team will have:
Raiden Shogun
Kujou Sara
Bennett
Zhongli
>>> Read more: Genshin Impact Raiden Shogun Best Team Comp For The Highest DPS
Hu Tao
Like Zhongli, Hu Tao is another 5-star HP-based Pyro character who you can use for nuke damage. She can sacrifice her HP to give her normal attack damage an increase as well as infuse her normal attacks with Pyro effect.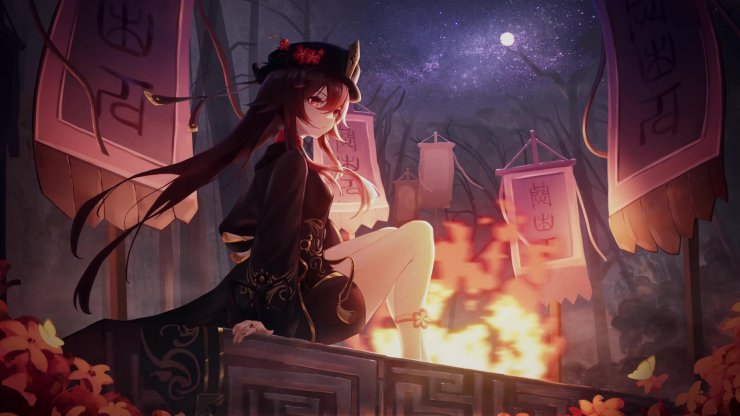 Similarly, her Elemental Burst has high nuke potential. Combining with Cryo or Hydro, you will have a fatal combination with twice the amount of damage coming from Vaporize or Melt reactions.
Hu Tao
Diona/Mona/Ayaka
Bennett
Sucrose/Xingqiu
>>> Related post: Knights Of Favonius Vs Fatui Harbingers - A Scenario For Mondstadt Defense