It's the summertime of the year and Genshin Impact's here to celebrate it with you. The latest 1.6 update brings tons of new events, costumes, and the festive spirit to Travellers all around the world. So, if you haven't checked in with the game recently, maybe this is the perfect time to do so! Ah, to help you get back on your feet and start exploring, miHoYo is offering several new redeem codes for everyone.
If you have never used the game redeem codes before, here's what you need to know about Genshin Impact Promo Code Redeem page. This is how you can claim rewards from valid gift codes! Table of Contents
About Genshin Impact Promo Code Redeem Center
Every once in a while, the game developer will give away different rewards to the community in the form of gift codes. In Genshin Impact, they're known as Promo Codes. Every player can use these codes to exchange for the corresponding rewards on the Redeem Center. That's the sole purpose of the Genshin Impact Promo Code Redeem page.
Other games may have a separate website for the redeem center, however, Genshin Impact incorporates it into the official game website for easy access. You can visit the official Genshin Impact website. Then, on the top bar on the screen, choose Redeem Code. It's last on the list, to your right-hand side. Please note that there's only one Genshin Impact Promo Code Redeem page. It's monitored by miHoYo, other third-party sites with different domains are fake. You should steer clear of any suspicious-looking sites. They will steal your personal information and also your Genshin Impact account.
How To Use Genshin Impact Promo Codes
Before you go ahead and claim your rewards from the Promo Codes, there are a few things you should know.
Requirements to Use Promo Codes
In order to claim rewards from Genshin Impact gift codes, players have to meet the following requirements:
Reach Adventure Rank 10
Haven't used the code before Promo Code Rules
Please check the following rules for using Genshin Impact Promo Codes:
Before redeeming a code, log in to your account and make sure you have created a character in the game and linked your miHoYo account in the User Center. Otherwise, you will be unable to redeem the code.
After redeeming a code, you will receive the redeemed item via in-game mail. Check in-game to see that you have received it.
Pay attention to the redemption conditions and validity period of the redemption code. A code cannot be redeemed after it expires.
Each redemption code can only be used once. The same character cannot use redemption codes of the same type more than once.
Once a code is redeemed, the redemption cannot be revoked. Make sure you log into the correct account before redeeming the code.
If you encounter any problems during the code redemption process, please contact Customer Service. Note: The rules above apply to all servers in Genshin Impact. There is no exception. Players should consider the rules and take full responsibility for their actions.
Steps to Redeem Genshin Impact Promo Codes
If the requirements are met, follow the steps below to claim your rewards:
Visit the Genshin Impact promo code redeem website. Genshin Impact Promo Code redeem mobile devices takes place on the same website.
Choose your server from the drop-down list.
Enter the nickname of the character as well as the promo code.
Click "Redeem." Expect your rewards to arrive within 24 hours.
List of Working Genshin Impact Redeem Codes (July 2021)
Here's the full list of working Promo Codes Genshin Impact Redeem Code in July 2021:
GENSHINGIFT
50x Primogems
3x Hero's Wit (All Servers)
GS6ACJ775KNV GenshinGalaxy
10,000x Blackberry
3x Brown Mincemeats of Mondstadt
10x Adventurer EXP
3x Northern Smoked Chicken
5x Improved Refined Minerals
GenshinEpic
10,000x Blackberry
3x Squirrelfish
10x Adventurer EXP
3x Northern Apple Stew
5x Enhanced Fine Minerals
Note: These two redeem codes have an expiration date. Use them before they expire!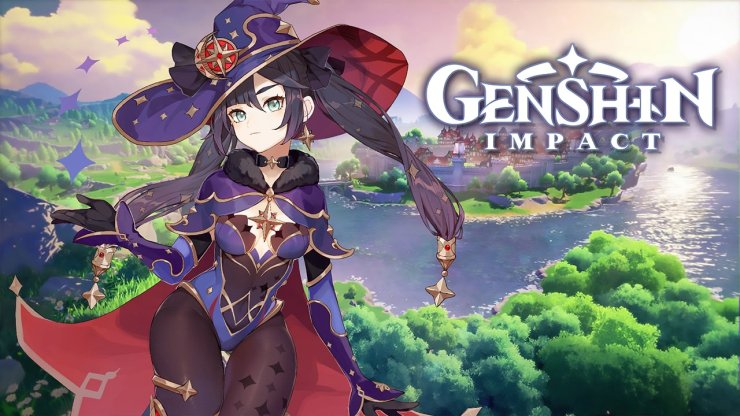 That concludes our guide on Genshin Impact Promo Code redeem Asia and other regions. We hope you can find the information you need on how to redeem gift codes for Genshin Impact. If you like our article, be sure to hop on over to our website at GuruGamer.com for more!
>>> You May Also Like: Genshin Impact Daily Check-In Guide: Login Daily For Free Rewards