PUBG Mobile is undoubtedly one of the most addictive BR titles in the gaming scene right now. The game has been known for its exquisite gameplay mechanics, stunning skins, strategic weapons, and many other special features that have been refreshed constantly. Today, Gurugamer.com will toss around one of the most important things in this game – UC. Keep reading to learn some ways to get some UC for free as well as how to giveaway UC in PUBG Mobile.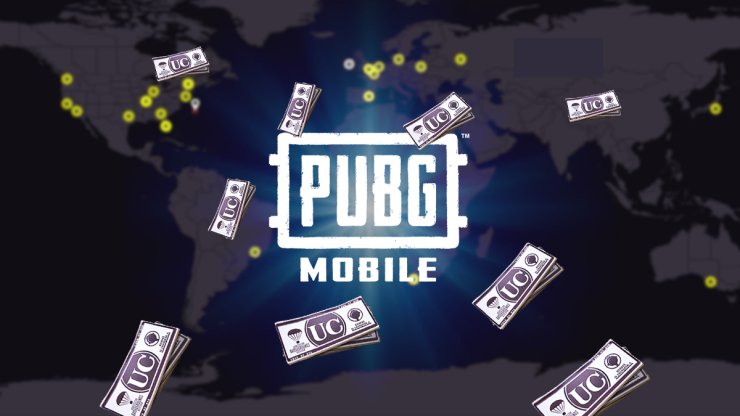 Table of Contents
What is UC in PUBG Mobile?
Unknown Cash (UC) is the most craved commodity in PUBG Mobile. It is the official currency of the game which allows players to buy a handful of exclusive items like rare outfits and skins from the shop. The good news is players can request from or transfer PUBG Mobile UC to any of their in-game friends. We'll show you how to giveaway UC in PUBG Mobile in the last part, so do not leave the chair!
How to get free UC in PUBG Mobile
There is a range of unlockable items in PUBG Mobile that help players to customize their outfits, weapons, supplies, thereby granting them more flair in combats. However, not all items are free, forcing players to spend a certain amount of UC.
While many tutorials and websites on the subject are claiming to teach players tricks to earn free UCs, you had better be aware of scammers since nothing is totally free. The fact remains that those tricks do not even work in most cases. So, how can players get free UC in PUBG Mobile? Here we have two common ways that you can give a shot with little effort.
1. Google Opinion Rewards
Visit Google Play Store to download "Google Opinion Rewards" and start collecting UCs! This app will require you to do several surveys in exchange for rewards. Do not worry as the surveys are rather easy and pay some money in the form of "Google Play Balance." When you have enough "Google Play Balance" in your account, you can use it to purchase a wide range of items from Google Play Store and UCs in PUBG Mobile, of course. Now, follow the steps:
Step 1: Install "Google Opinion Rewards"
Step 2: Take surveys. Of note, in case you're using the app for the first time, you might not receive "Google Play Balance" for taking the first few surveys. Nonetheless, it'll start paying for your attempting subsequent ones.
Step 3: Once you own a decent sum of "Google Play Balance", run PUBG Mobile on your device and head to "UC Purchase" section in order to buy UCs with the balance you've earned. When making payment, just remember to choose "Google Play Balance" as your method of payment.
2. PUBG Mobile Elite Pass
If you purchase an Elite Pass in PUBG Mobile, you can be rewarded an array of various prizes and items whenever you accomplish a seasonal task, including UCs. >>> You might also like: Free UC Redeem Codes 2020 For PUBG Mobile Players Are Updated Here
How to giveaway UC in PUBG Mobile
As we mentioned earlier, your UC in PUBG Mobile can be given to other fellow players in the game. Check out the following step-by-step instructions:
Step 1: Get a "Royale Pass Request" email from one of your in-game friends. This request is sent from the lobby using "Royale Pass" option. Tap the "Royale Pass" button and choose "Upgrade Pass."
Step 2: Tap "Send request"
Step 3: Tap "Mail" icon at the bottom right of the lobby screen of the game.
Step 4: Check the "Request" menu at the Gift Center.
Step 5: Tap "View" button on a friend's name to whom you want to send the gift. When selecting a friend, it's recommended to carefully read the important messages before proceeding.
Step 6: Tap "Give" option to giveaway your UCs to that lucky friend.
It should be underlined that this "Request" feature can only work for players who're your friends for more than 24 hours and more importantly, they must have a Synergy of more than 20 and a character level of 3. In addition, this feature is only open for the first 7 days since the beginning of a new PUBG Mobile season. Players cannot send any additional requests after the expiry of the request time.
At the end of the day, we hope that this article of "How to giveaway UC in PUBG Mobile" can be supportive. Kindly let us know your thoughts in the comments section below and do not forget to visit our website daily to catch up with the latest news on mobile games.