PUBG Mobile dev always tries to give the game new content to make it fun, fresh for players while keeping the game balanced. While the companion doesn't give you any advantage, it fun to watch it flying around you doing cool animation.
The companion feature was introduced to PUBG Mobile last year with the Falcon being the only companion available in the game so far.
When the feature was introduced in November 2019, PUBG Mobile gave players an event to unlock a companion for free. But now the event has already over so you can no longer get a free companion from that event anymore.
So how to unlock companion in PUBG Mobile for free in 2020? Here, we will show you all the ways that is available right now to unlock companion in PUBG Mobile for free.
How To Unlock Companion In PUBG Mobile For Free
While the companion event is over, you can still get a Falcon companion from the in-game shop. The price for the Falcon companion in the shop is 1,500 UC. UC is the currency in PUBG Mobile that can only be purchased with real money. However, there are still ways for you to get it for free.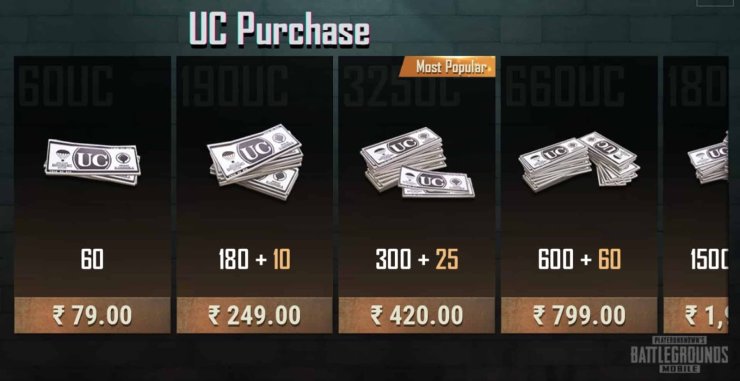 Here are the best 3 ways for you to get UC in PUBG Mobile for free.
PUBG Mobile Bonus Challenge
The PUBG Mobile Bonus Challenge is a feature in PUBG Mobile that is used to reward players who have great skills in the game. This feature is an exclusive feature for Indian PUBG Mobile players.
To enter this challenge, you will need to use Bonus Challange Vouchers. You can get 3 free Bonus Challange Vouchers each week through the event page in PUBG Mobile. There are modes for you to choose Classic Erangel or TDM. The Classic Erangel mode will give you more Battle Coins so I recommend you pick that mode. You can get Battle Coins after the match based on your kills and placement.
When you have accumulated enough Battle Coins, you can exchange them for UC. You can exchange 100 UC for each 1000 Battle Coins.
Do Google Opinion Rewards For Money
Google Opinion Rewards is an app developed by Google in which users can do surveys and get money in return. These surveys are very easy to do and you can get up to 1$ for completing a survey.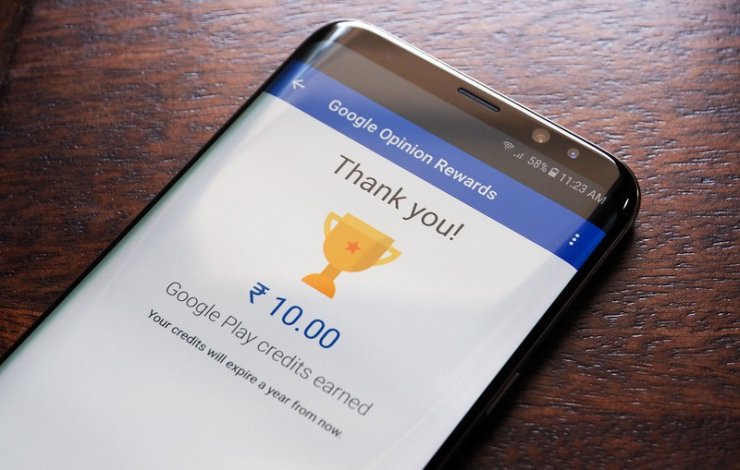 The app will offer you surveys based on your preference and habit on the internet so you can get more surveys by trying out different apps and games. Also, you can use VPN to fake your IP address to countries like America or Canada to get more surveys and better offers.
In-game Event and Giveaways
There are events in PUBG Mobile that will give you free UC or Google Credits but they are rare and sometimes are only available for certain countries. Many PUBG Mobile streamers and organizations also hold a lot of UC giveaways during big events so you might want to look out for that as well. Looking for PUBG Mobile redeem codes is also a way to get some free UC or even a companion for free.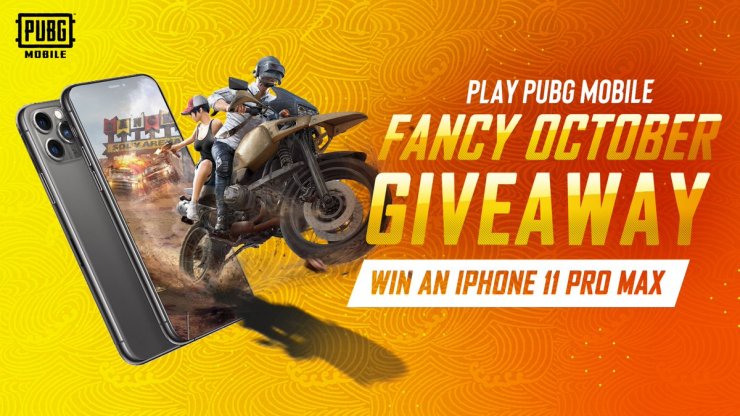 However, these methods are rare and hard to find unless you spend a lot of time looking for them. You can also just follow our PUBG Mobile page and we will update you with all the events and giveaways when they are available.
Note that you shouldn't believe all the UC generator websites on the internet because they are nothing but scam sites to get your information.
Read more: PUBG Redeem Codes 2020 - How To Use Them And How To Get Them?
How To Unlock Companion In PUBG Mobile - Other ways
While it is hard to unlock a companion in PUBG Mobile for free, it will be easier to get one if you are willing to pay a little bit of money. You can buy the account of players who have a companion but don't want to play PUBG Mobile anymore. This is the best way to get the most out of your money. However, you need to make sure that they won't scam your money by doing the trade in real life.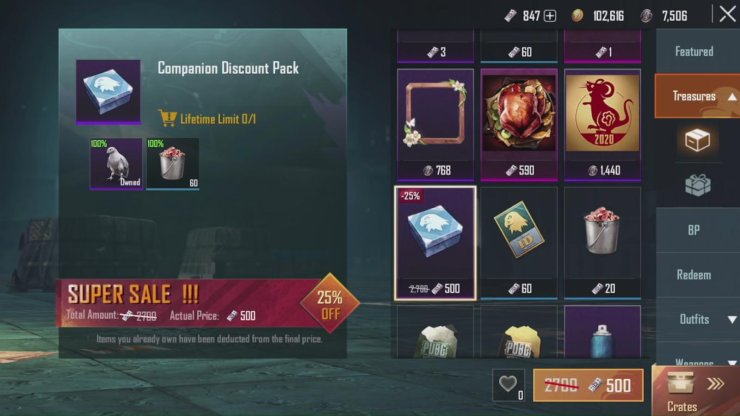 Sometimes, PUBG Mobile will make a sale for the companion in the shop make reduce its price significantly. Last month, PUBG Mobile offered a Companion Discount Pack for only 500 UC for a limited time but it is over now. But sale like this will always come back eventually and that is how to unlock companion in PUBG with the best price.