Mobile gaming has become a very important part of life since the Covid-19 pandemic of 2020. Most mobile games witnessed a surge in the number of players during the mass quarantine with some dominating the entertainment services. In this article, Gurugamer.com is going to list out the top 10 Most Popular Mobile Games 2021 In India, both in the Google PlayStore and Apple AppStore.
Top Mobile Games 2021 In India
1 - Garena Free Fire
With the departure of PUBG Mobile, Garena's battle royale has no competitors left anymore. This is probably the biggest reason behind the game's top on both storefronts. The reason Free Fire was picked up by Indian players is probably because of its relatively low graphical requirements, which is vital in India. The gameplay of Free Fire is also faster-faced than PUBG Mobile, with only 50 players per match instead of 100. It's not a surprise that Garena Free Fire becomes the most downloaded mobile game in 2020 and continues to lead top mobile games in 2021.
>>> Check daily Free Fire news & tips on Gurugamer.com!
2 - Hunter Assassin
Hunter Assassin is a fairly popular action game in which you control a killer to navigate a top-down map and eliminate enemies. This is more or less a "puzzle" stealth game, as your task is to avoid enemies' line of sight and stab them in the back. You would gain gems for each target killed, which can further be used to unlock more features in-game.
>>> More details at: Everything You Need To Know About Hunter Assassin
3 - Grand Theft Auto: San Andreas
One of the best and most famous entries in the GTA Series, San Andreas put you into the shoes of Carl Johnson, a gangster returning home after 5 years. Many things have happened while he was gone - his mother has been murdered, his family has fallen apart and his childhood friends are all heading towards disaster. You would follow the journey of CJ across the entire city of San Andreas to save his family and friends... and take control of the streets.  Thanks to its exciting plot and signature formats, GTA San Andreas receives above 4.5 stars rating on either Google Playstore and Apple Store, making it one of the most wanted top mobile games in 2021.
>>> Suggested post: How To Get GTA San Andreas Free Download For Windows 10
4 - Hitman Sniper
Step into the shoes of Agent 47 and play one of the best sniper shooting games on mobile. This is a tactical sniping game in which you slowly taking out targets... in a whopping 150+ missions and 10 contracts to choose from. There's also a zombie mode as well. Eliminate targets, collect weapon parts, and complete blueprints to unlock the most powerful guns, you can never get your eyes off the screen once click on the Start button.
Many users have voted Hitman Sniper among the most professional mobile games they've ever played.
5 - Call of Duty: Mobile
This is a mobile game based on one of the biggest shooter franchises in the world, Call of Duty. Due to their prior experiences of designing shooters, it pretty much took no time at all for Call of Duty Mobile to carve out its own territory in the "top battle royale" list. There's no reason why COD Mobile is left out of the top mobile games 2021.
The game exploded in both India and the world when it was released - and its player base has been pretty stable ever since. The battle royale mode is not the main attraction of this game, however, as the normal game modes seem to be heavily focused on.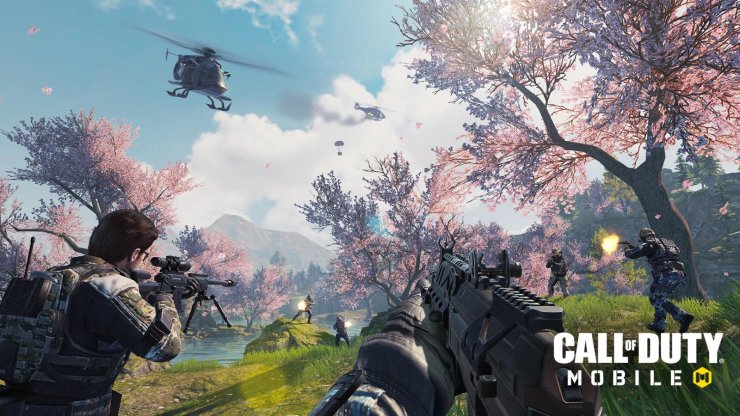 >>> Recommended for you: COD Mobile Best Settings: Control, Basic, Sensitivity Settings
6 - Among Us
No need to introduce, Among Us has taken over the world by storm... and the situation is pretty much the same in India, with millions of downloads in October alone.
It is a multiplayer social deduction game... in which you have to figure out which one amongst your crew is the killer and eliminate him before it is too late. Play online or over local wifi with 4-10 players as you attempt to hold your spaceship together and return back to civilization. >>> More details at: Ultimate Guide For Among Us Maps And Tasks
7 - Brawl Stars
From the maker of Clash of Clans, Clash Royale, and Boom Beach, Brawl Stars is a fast-paced multiplayer battle royale mode for mobile, with the main gist being the 3vs3 format.
Play solo, duo or triple in various new and exciting game modes. Currency earned can be used to unlock new brawlers, each come equipped with a signature attack and unique ability. It also has a great variety of maps designed by players. 8 - Marvel Contest of Champions
This is a fighting game with Marvel characters - you could collect, level up, and manage your teams of heroes and villains to beat your enemies + save the world. Explore dynamic quest maps and engage in a healthy dose of action-packed combat in various locations of the Marvel Universe. From Avengers Tower to Oscorp, The Kyln, Wakanda, The Savage Land, Asgard, the S.H.I.E.L.D. Helicarrier, etc... this game got them all. 9 - Minecraft
One of the most popular games in the world in 2021 – Minecraft pretty much needs no introduction. This survival game can offer hundreds of hours in playtime, along with an optional creation mode in which you can craft your own world endlessly. There is also an adventure mode, which is the survival mode but with various restrictions that can spike up the gameplay.
Overall, this top mobile game in 2021 is definitely worth your money, and it is suitable for players of any age.
>>> Minecraft tips: Top 5 Shaders To Play The Game On Android Devices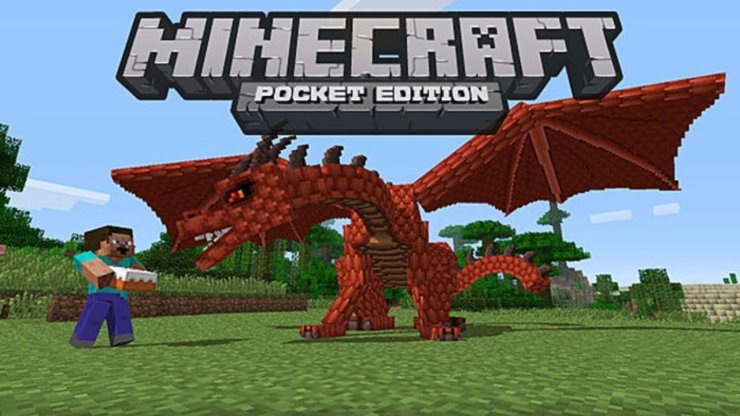 10 - Grand Theft Auto: Vice City
Combining a character-driven narrative with open-world gameplay, Vice City is definitely one of the best RPG Rockstars ever created. In this game, you would follow the footsteps of mobster Tommy Vercetti after his prison release. Upon being caught up in an ambushed drug deal, he seeks out those responsible while slowly building a criminal empire and seizing power from other criminal organizations in the city. This is the end of our list for the top 10 Most Popular Mobile Games 2021 in India. Overall, these top mobile games 2021 are user-friendly which are suitable for Indian gamers. Should you need more game reviews, check these posts on Gurugamer.com!