Free Fire Alok character is a new playable character coming to this game in the OB20 patch. This new amazing character will bring you a lot of excitement with his mind-blowing music. Here are things you need to know about this new character in Free Fire.
Garena Introduced New Free Fire Alok Character
Alok, one of the top DJs in the world, has been introduced as a new character in the Garena Free Fire game. This new character came to this shooting game on November 11th, 2019. Free Fire character Alok is the result of the global partnership between Garena and Brazilian DJ Alok. Moreover, this top Free Fire character DJ Alok also revealed that he is a crazy fan of this battle royale game.
Harold Teo, Project Director of Free Fire talked about this great partnership with this Brazilian superstar. He said this collaboration of Free Fire and DJ Alok helped them connect the Free Fire community. In addition, they want to bring Free Fire players a new experience and playing style.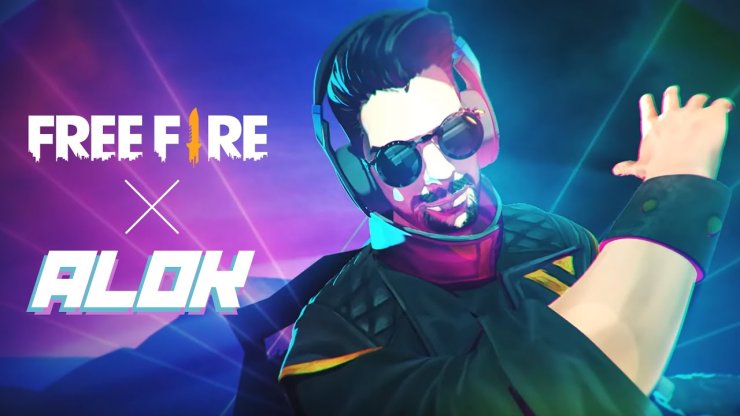 In this latest Free Fire update, music fans and Free Fire players will have many new experiences in this game. Firstly, you can play Free Fire Alok character who has a special ability named Drop the Beat. This character also has a deluxe bundle which looks cool and fancy. You can also buy other special items to equip for this new character.
Next, players can enjoy Alok's music performance in the lobby before each game. This new Free Fire character DJ Alok will perform the theme song of World Series Brazil titled Vale Vale. You can also dance in the fancy melody of this song and warm up before landing on the battleground.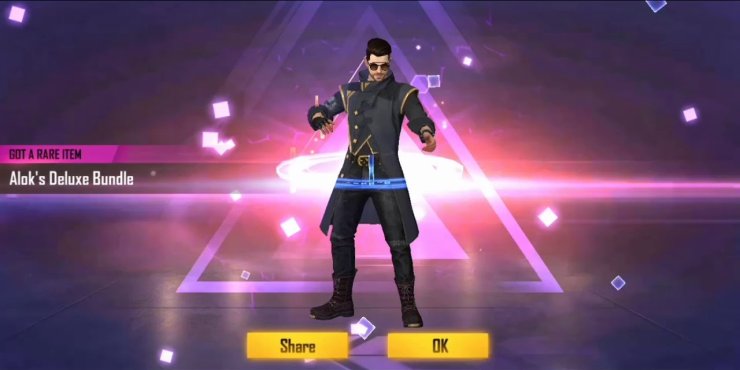 Since his official debut in this game, Alok is one of the most favorite characters in Free Fire. He brings his music to this game and makes the game more exciting than ever before.
Ability And Gameplay of Free Fire Alok Character
Alok is a purchasable character in Free Fire with a special ability of Drop the Beat. It lets him create a 5-meter aura to increase the ally movement speed and restore HP by dropping a beat. His skills also increase when he levels up.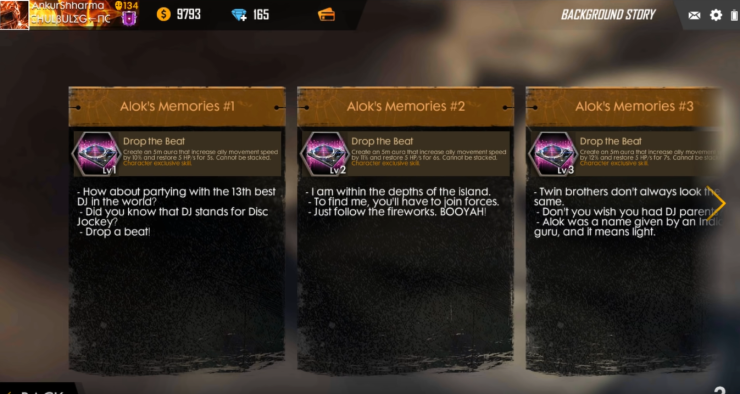 In specific, he can increase the movement speed by 10% and restore 5 HPs in 5s at level 1. And at level 6, his movement speed increases by 15% and 10 HPs are restored. However, this ability is not stacked. It means you won't move faster or restore more HPs by dropping two beats.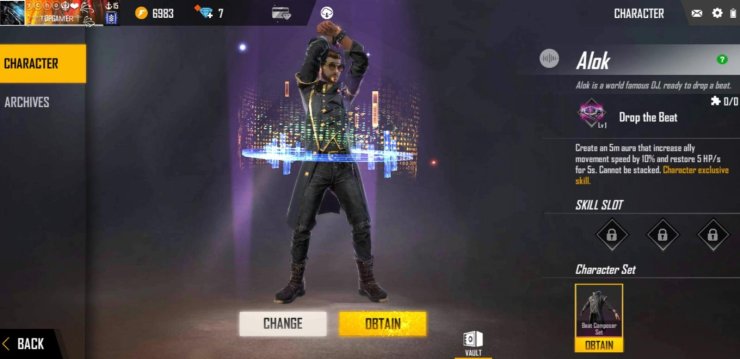 Alok's special ability is unique and very useful in this shooting game. Imagine how strong and aggressive your squad will be in a house attack with speed and a mobile HP resource. You guys can clear another team with ease. Or else, your team is rushing into the playing zone but being chased by enemies. It's time Free Fire Alok character dropped the beat and save his team from danger. With speed, your squad will enter the playing zone quickly and wait for your prey running after you.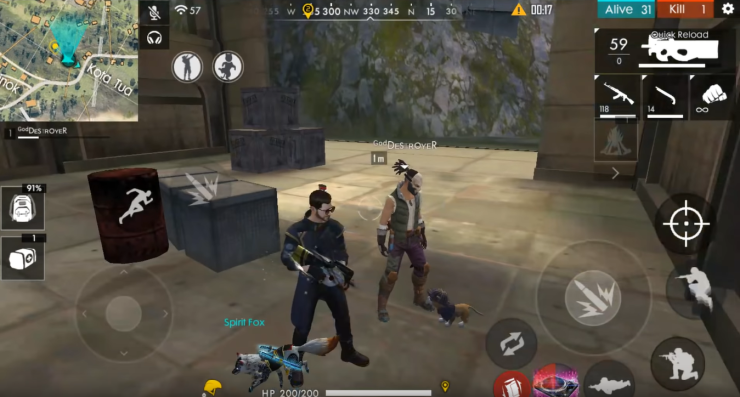 This skill brings you such a great advantage over the opponents that you can change the whole game. The coming of Alok character will bring a revolution to Free Fire, not only in your daily ranking games but also in professional tournaments. With Alok, you can take the supporting role in your squad who helps increase the movement speed of the whole team and restore lost HP.
However, the weakness of Drop the Beat skill is the short radius of the aura circle. When your team runs too close to each other, the enemies and clear your squad with a grenade, an M79 bullet, or a bullet spray.
Suggested Skill Combos For Free Fire Alok Character
The best combo for supporter Alok includes Healing Touch of Olivia and Eye Hacker of Moco. If you want to play as a tank in your team, the best combo for you includes Bushido of Hayato character and the Nutty Movement of Joseph.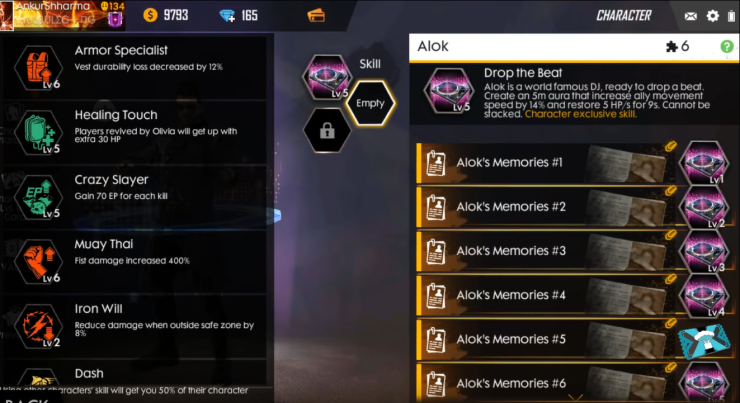 Or else, when you want to play in front of the squad, you can combine Alok's ability with Racing of Kelly and Agility of Caroline. The best teammates who will work well with Alok in the best squad should have A124 and Laura's special abilities.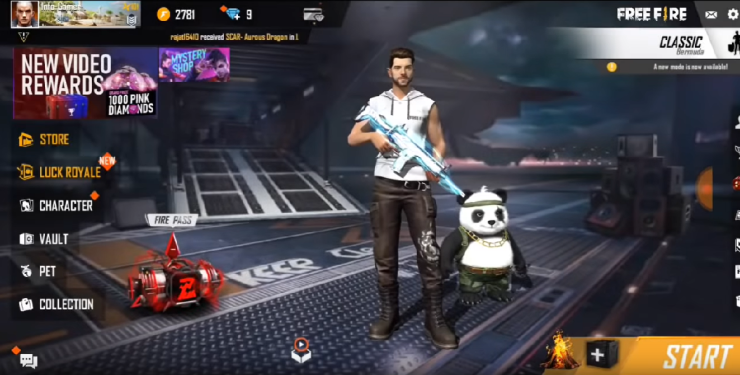 The weapons suggested for Free Fire Alok character are P90, MP40, or SPAS 12 as the main guns for combat. Besides, you need to bring a SCAR-L, FAMAS, or AKM. Moreover, you can bring a Panda pet or Fox pet with you on the battleground.
You can also learn about other Free Fire characters on our website.
Free Fire Alok Character Unlock
Free Fire character DJ Alok is a purchasable character who is available in the Free Fire store. You can unlock this character with 599 diamonds. Moreover, the deluxe bundle of Alok is also available for purchase in the shop. If you don't have enough diamonds, you have to recharge diamonds by cash or hack to get unlimited diamonds. It's also the only way of Free Fire Alok character unlock now. However, cheating is risky because you can lose your game account once the publisher detects your cheat.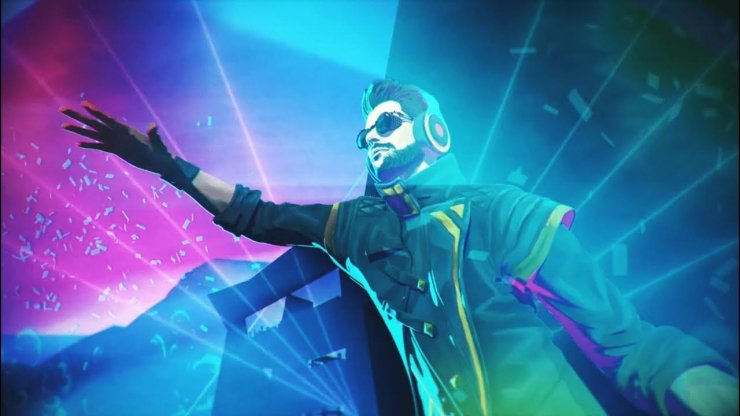 Those are things you need to know about Free Fire Alok character and some best tips to play this character. With a special ability of Drop the Beat and his great musical talent, Alok came and made the game more exciting than ever before. To update the latest Free Fire game news as well as useful tips and tricks for gamers, let's visit Gurugamer.com.