PUBG Mobile is a bloody and fierce battleground where you need to eliminate enemies to stay alive, even when they are running a vehicle. Here are some pro tips and tricks you need to pocket and master to kill enemies on a moving vehicle. Check it out here with Gurugamer.com.
PUBG Mobile Tips To Eliminate Enemies On A Moving Vehicle
Sometimes, you will spot some enemies driving a car, buggy, or motorbike running across or towards you. If you think it's hard to kill them because they are covered and running at high speed, you should know these tips.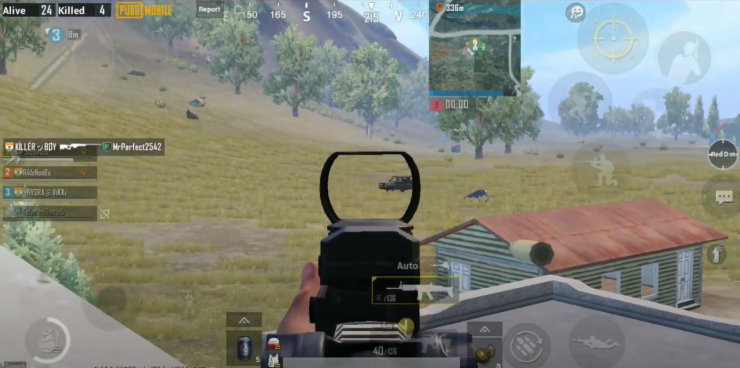 If the car is running to you in the range of 50m, try to shoot the driver. Then, spray bullets to the front door of the car and kill other players. If you are with your team, you can spray bullets to destroy the car. A car explosion can help you eliminate a full squad of enemies.
If you shoot through the car doors, the car will not be damaged. After killing the enemies inside that car, you can use it to traverse the map. M249 is the best gun to burst a car in short-range combat.
In the medium range, aim to the front of the car. In the long-range combat, the bullet will drop a lot. Therefore, you need to put the crosshair of the scope before the front of the vehicle with a distance of a car. It will ensure that the bullets will drop to the enemies inside the moving vehicle. When shooting the car running cross you with distance, prone in a high place to reduce the gun recoil. But if the car is running to you, stand and prepare to evade. You can hide behind a low wall to burst the car.