Recently, PUBG Mobile teased something new by sending streamers mysterious photo pieces. Many users have tried to make put them together to solve this puzzle and the result was a map. Many players suspected that this is the map of Erangel 2.0, the revamped version of Erangel. However, this map doesn't look like Erangel at all or any map that has appeared in PUBG Mobile or even PUBG PC.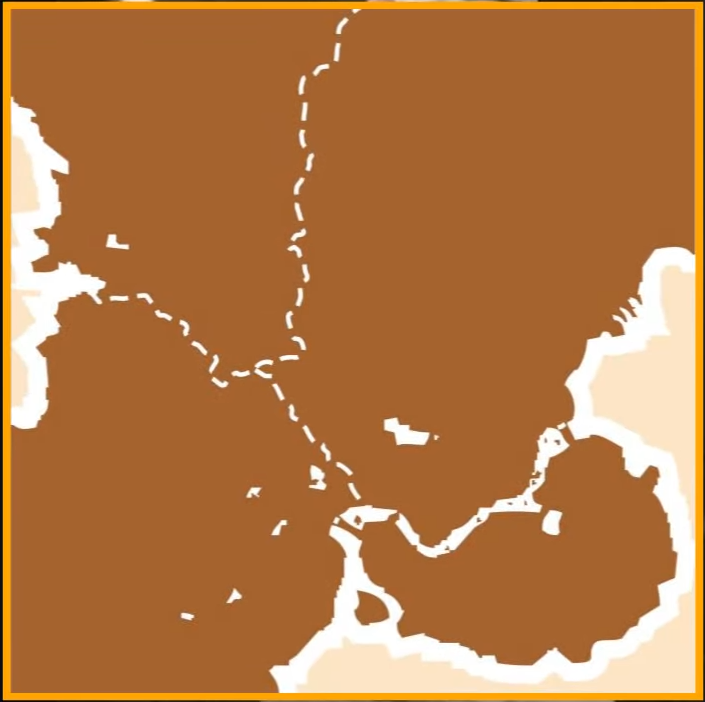 Turn out, this is a brand new Battle Royale map called Fourex for PUBG Mobile that hasn't been released anywhere yet. This is the first time ever that PUBG Mobile has a Battle Royale map before PUBG PC. This map has a size of 2x2 km, an extremely small size compare to any Battle Royale map in PUBG Mobile so far but it is actually the combination of 4 maps in PUBG Mobile, which made perfect sense why PUBG Mobile split into 4 pieces.
Most of the map is covered by green grass. There is a small portion on the top right of the map which is covered by snow, which is from Vikendi. There is a small portion on the bottom left is a desert, which resembles Miramar. Finally, there is a small island on the bottom right which represents Sanhok.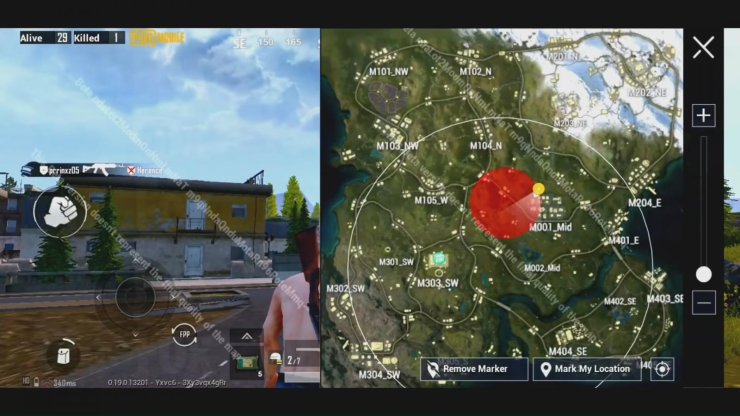 This map is now available in the PUBG Mobile beta Chinese version and is not finished yet. As you can see in the picture above, they haven't named any location yet and there is a small sentence saying that this is not the final quality of the map when it comes out. But considering that PUBG Mobile has already teased this map on their social media, it should be coming to PUBG Mobile very soon, possibly in the 0.19.0 update. According to leaks, this map will also bring a new shotgun and a new attachment called Extending Barrel for long-rang weapons. There will be also a new giant monster truck vehicle on this map.
Also check out: PUBG Mobile Suddenly Stops Delivering Drops By Plane, Switch To A "Ducky" Method.