PUBG Mobile Lite Hack No Ban is a hot concern of many players now when PUBG Corp. seems to launch this game back to India. However, are those ads true or not? What are the features of those hack tools? Will players get banned when using hack? Let's find out the answers to these questions here with Gurugamer.com.
PUBG Mobile Lite Hack Features
Hack and cheat in PUBG Mobile Lite is not different from the hack and cheat in PUBG Mobile. It also brings players unfair advantages over other players in this game. In general, it makes some changes in the game settings and helps cheaters break the seal and modify the system. Then, cheaters can do some prohibited actions in the game, such as see and shoot through walls, hide footsteps, etc. Moreover, these hack tools even let cheaters get in-game money and items for free. Here are the major features and kinds of PUBG Mobile Lite hack.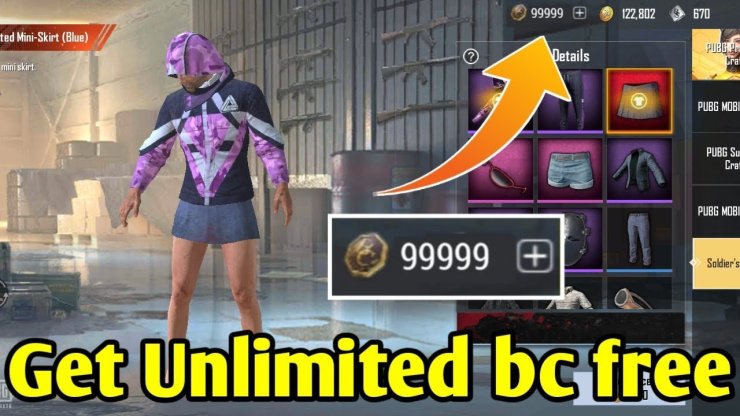 PUBG Mobile Lite BC Hack no ban: It's the most popular and widely used kind of hack in this game. BC is the main currency that players need to buy things and join many pay-to-play events in this game. However, you need to spend real cash to top up BC and continue shopping. Therefore, a lot of players want to use the hack tool to get unlimited BC for free.
Aimbot: aimbot or auto-aim is an unfair feature of PUBG Mobile lite hack. It increases the aiming accuracy for cheaters. Then, they can automatically target your body and head to kill you quickly.
No Recoil: This is a cheat that helps hacker shoot with no recoil. As we all know, gun recoil is a great problem for PUBG Mobile Lite players. Without gun recoil, cheaters can shoot more accurately and win every combat. Unlimited Health: This cheat gives cheaters unlimited health. It means their HP bar will be always full. Therefore, they can hardly get knocked or killed.
Anti-Ban: Most of the developers guaranteed that their hack tools have anti-ban feature. It means users will not get banned when using these tools.
Wallhack: It's also a popular kind of hack in PUBG Mobile and PUBG Mobile Lite. Cheaters and hackers can see enemies through the wall. Read more: How To Play PUBG In Banned Country? Check Out This Complete Guide
How To Download PUBG Mobile Lite Hack No Ban
PUBG Mobile Lite MOD Apk v0.18.2 is the latest hack tool this August of 2020. According to the ads, over 5 crore players have download and used this tool. It's just about 500MB in size, including 54MB of the APK file and 416MB of the OBB file. Here is a completed guide on how to hack PUBG Mobile Lite no ban. Remove PUBG Mobile Lite App in your device.
Enable Unknown Sources in the Security Setting section on your Android smartphone or devices.
Download the APK and OBB files.
Allow this source and install it.
Create a folder and title it as 'com.tencent.iglite'.
Copy and paste the OBB file to the new folder.
Open the game app and allow the Storage Permissions.
Log in, agree with the privacy policy, and play the game.
In playing this game, you activate the cheat tool to hack and get unfair advantages. It will help cheaters win the game more frequently and easily. However, it will annoy true players who have to master skills and deal with problems like gun recoil to get Chicken Dinner. Moreover, hack and cheat tools are banned in this game. Therefore, players can report hackers and cheaters to help the developers and publishers remove them from the game.
Truth About PUBG Mobile Lite Hack No Ban
There are many YouTubers introducing that their hack tools do not have a risk of ban. However, are those ads reliable? Actually no. Here are some truths about the PUBG Mobile Lite hack you should know:
Most of the hack tools can help you avoid the anti-cheat system in the early stage. Therefore, they won't get a ban for the first time. However, the developers of PUBG Mobile Lite keep updating the anti-cheat system.
The upgraded anti-cheat system of this game can detect all kinds of hack and cheat.
As a result, hackers and cheaters will get banned on their game account. Moreover, the device and IP address can also get banned and they cannot play this game on the old devices. Cheat and hack tools often include the risk of viruses, spyware, and malware. Then, you can get some unexpected viruses and spyware when downloading and using hack tools.
You can also lose your account when using hack tools because of a ban or hackers.
Most of the ads about anti-ban hack tools on the internet are unreliable. Besides, a lot of videos guiding you on how to hack PUBG Mobile Lite without getting banned do not work. The titles are also cheatings to fool viewers. In short, you should not believe in the ads about the anti-ban hack tool on the internet. Keep in mind that the anti-cheat system of PUBG Mobile Lite is upgraded frequently to detect and deal with the most advanced cheat tools. Therefore, you will always get banned if you hack PUBG Mobile Lite.
Those are things you need to know about PUBG Mobile Lite Hack No Ban. To update the latest PUBG Mobile Lite game news as well as more tips and tricks for gamers, let's visit our website.