PUBG Mobile Relaunch Date In India is one of the most concerned topics among Indian PUBG Mobile players now. Since the ban last month, Indian players have to stop playing this game or switch to a new version of PUBG Mobile. But recently, a rumor about the relaunch date of this game in India has shaken the internet and gaming community. Check it out here with Gurugamer.com.
PUBG Mobile Launch Date In India
The global version of PUBG Mobile was launched on February 9th, 2018. It's the mobile version of the PC game PlayerUnknown's Battleground. There is no unique server or version for Indian players. Therefore, players in this country often play in the Asia server in the global version. However, due to the border conflict between India and China and some privacy concerns, the Indian government ban this game and over a hundred Chinese apps in this country. Then, a lot of players in this country have to stop playing PUBG Mobile or switch to PUBG Mobile Kr version. Many players download the APK file of this game to play and get a ban for using the third-party app. This ban also brought about a great loss for PUBG Corp., one of two owners of this game. To deal with this problem, PUBG Corp. with the headquarter in Korea claimed that they will take the right to relaunch this game in India and banned countries. It left a lot of players excited and anticipated. Then, there are some rumors around this topic. A lot of bloggers, websites, YouTubers, and PUBG Mobile players are discussing the PUBG Mobile launch date in India after Ban on this Chinese app. What To Do Before PUBG Mobile Relaunch Date In India?
There are many rumors around the relaunch date of PUBG Mobile in India. Recently, PUBG Corp. claimed to take the right to launch this game in India back from Tencent, who is authorized to release the global version of PUBG Mobile. PUBG Corp. also committed to guaranteeing a safe and enjoyable environment for Indian players.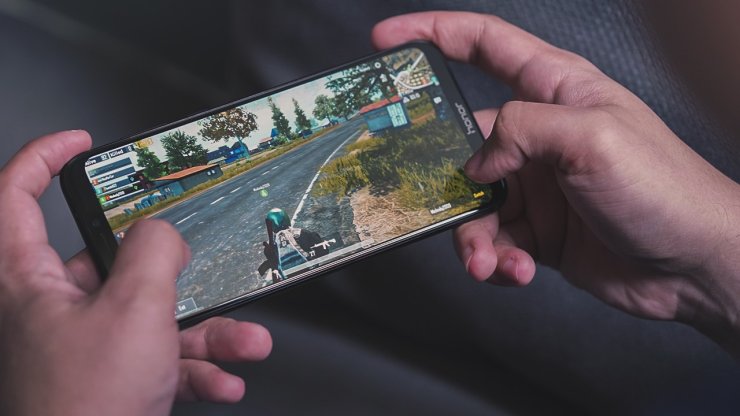 PUBG Corp. is a game publisher in Korea who released PUBG PC in all over the world and hold many esports events every year. Therefore, if this publisher takes the right to relaunch PUBG Mobile in India instead of a Chinese publisher, this game can be unbanned. That's why this news made a great number of PUBG Mobile players highly awaited. Now, you can play the Korean version in waiting for this game. A lot of websites revealed that this game can be back in India on October 24th, 2020. It means that it may come when PUBG Mobile season 15 is about to close. As normal, every season will last 8 weeks. It means that if these rumors are reliable, PUBG Mobile will come back to Indian players in the 6th week of this season. It sounds pretty weird because the publisher should relaunch it right before the beginning of a new season or update.
PUBG Mobile Launch Date In India 2020 Is Not Confirmed
Many players believed that PUBG Mobile will come back next month and they can play this game soon in India. However, the relaunch date has not been confirmed. PUBG Corp., the publisher of PUBG Mobile India if it's authorized, has not made any announcement or confirmation about the release date of this game after the ban. Except for an announcement saying that they will relaunch this game in India in the near future. Before the official relaunch date, PUBG Mobile players in India can play this game in the Korean version. However, you should log in with a clone account or guest account to protect your main account. The latest update 1.0 with the title Beyond The ACE has arrived at all game versions a few days ago with a lot of new features. Especially, the long-awaited remastered map Erangel 2.0 also came to PUBG Mobile in this update. What To Enjoy After PUBG Mobile Relaunch In India?
If this game is relaunched next month or in the next update, players in India can enjoy many new features in the 1.9 Update. Here are new things that will come in the next update.
New fire effect for frag grenade and a new grenade switch button to pick up grenade quickly. The melee throw and spike trap features are brought from PUBG PC to PUBG Mobile.
An Exo suit that can help players fly will be featured in the new Extreme Hunt mode.
An updated Warehouse map 2.0 with better graphics. You will also play the new RPG mode on this new map. It will also introduce a new Autumn Festival theme with a Rabbit to ride.
You can loot and bring more melee weapons at once to throw and eliminate enemies.
There are some changes in grenades, such as decreased damage from the frag grenade.
These are some rumors about the PUBG Mobile Relaunch Date In India. These rumors have not been confirmed yet but this game seems to come back soon in India. To update the latest PUBG Mobile game news as well as more tips and tricks for gamers, let's visit our website.