PUBG Mobile Royale Pass Season 17 is here today. It has many totally new rewards, missions, and features. Check out the new season here with Gurugamer.com.
PUBG Mobile Royale Pass Season 17
This season has three grand outfit rewards, including Resplendent Dawn, Guardian Armor, and Deadly Sickle sets. Besides, you can get a lot of attractive and valuable rewards from Free Royale Pass and Elite Royale Pass, such as Resplendent Dawn UZI skin, Faceless Clown Headgear, Shoulder Dance Emote, Party King Emote, Teal Terror Vector skin, and more.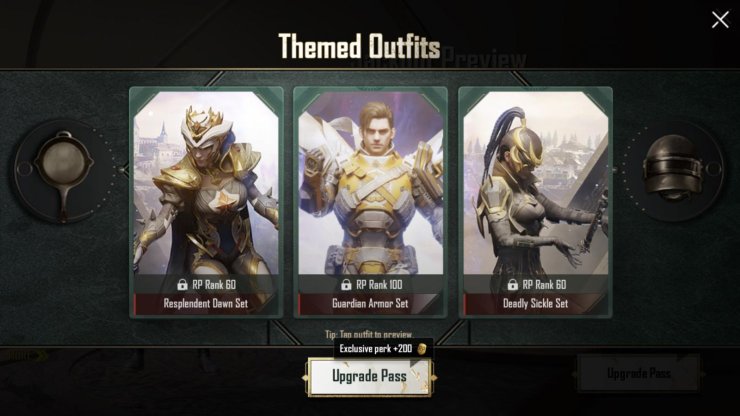 Guardian Set is the ultimate grand prize that you need to reach Elite PR level 100 to obtain. These themed outfits are only available in the prize pool of Elite Pass. Therefore, PUBG Mobile players need to purchase Elite Pass or Elite Pass Plus to start to rank up.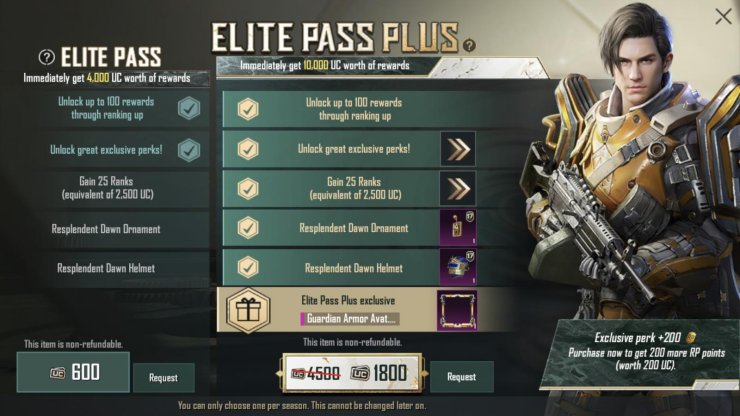 Apart from new bundle rewards, PUBG Mobile Royale Pass Season 17 also has a totally new interface. In addition, the missions are also easier to complete and RP points of each mission also increase so that players can get rewards more easily.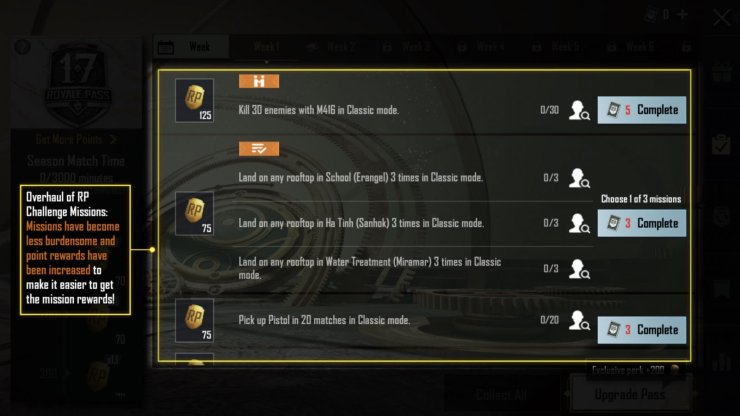 Besides, this new season also introduces a new Season Match Time rewards. Players will get more RP points when spending time on multi-player matches in all game modes to accumulate the playing time in this game. There is also a new Royale Adventure event that allows you to collect supplies when exploring stations. It's an interesting mini-game this season. When you rank up in the Royale Pass, you will collect some RP badges to play this minigame.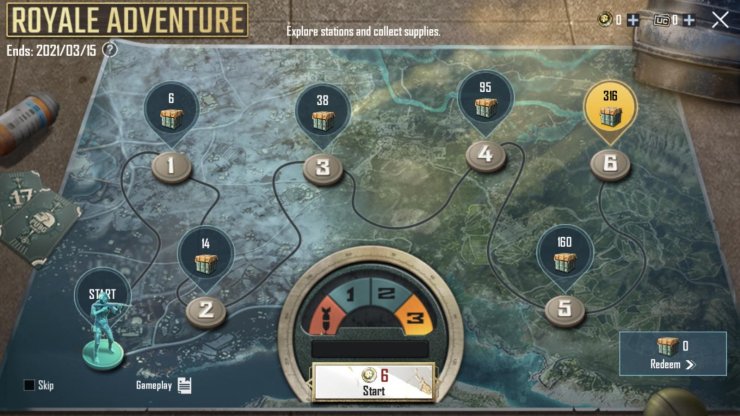 Each turn of roll costs six RP badges. Once you stop at a station, you can get a reward or redeem tokens. Go back to the Royale Adventure Redeem Shop to redeem more gifts. PUBG Mobile Royale Pass Season 17 with Runic Power theme is live now. Start your journey now.