PUBG Mobile season 14 release date is expected to fall on this July. Although half of PUBG Mobile season 13 has not passed, fans and players are highly awaiting for the next season. If you are curious about the theme and rewards of the next season, this article will give you those details. Check out PUBG mobile season 14 all leaks and see what we have this upcoming season here with Gurugamer.com.
PUBG Mobile Season 14 Release Date
PUBG Mobile season 13 has gone through nearly four weeks. It means that there are about four weeks left before we move to a new season. According to many sources of PUBG mobile season 14 leaks, PUBG Mobile season 13 will end on July 12th, 2020. Then, players expect that PUBG Mobile season 14 will start on around July 14th, 2020. In addition, a lot of players and fans of this shooting game are also waiting for the upcoming update 0.19.0. In the previous articles, we have discussed the upcoming update 0.19.0 already. This new update is expected to bring players a lot of new features. For example, the developers may bring the Library map to Teamdeath Match mode which they have been testing in PUBG Mobile Chinese version.
Besides, there could be a totally new map, temporarily called Fourex map. It's the combination of four existing maps in the classic mode of this game. Fourex map will have all the features of these four maps. Players can expect to enjoy playing on this special map on the PUBG Mobile Season 14 release date. But this map seems to be added to arcade mode and will not replace any existing map in classic mode. Moreover, the upcoming update, expected to come on July 12th, will also introduce a new sniper gun: Mosin Nagant. Also, there will be a new vehicle, known as Monster Truck which can move on all-terrain, even underwater. A new function button of quick-fire/scope will be added to help PUBG Mobile players play this game better and more easily.
PUBG Mobile Season 14 Tier Rewards
Another concern of PUBG Mobile players at this time is the tier rewards of PUBG Mobile season 14. Like other seasons, PUBG Mobile rewards players with exclusive skins for their effort and achievement in pushing rank. The tier rewards will be available from the gold tier.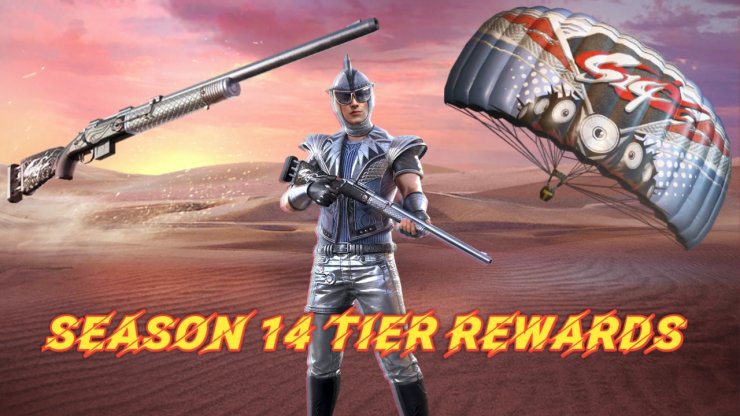 The tier rewards will be made based on the main theme of that season. For example, the theme of tier rewards for season 12 is 2gether We Play and the theme of season 13 is Toy Playground. According to many sources if leaks, PUBG Mobile season 14 tier rewards will be based on the theme 'Spark The Flame'.
Gold and Platinum Tier Rewards
The tier rewards for the gold tier is a season 14 themed bundle. The leak also reveals an image of the platinum tier reward in season 14. It's a themed mask. You will receive these tier rewards, including a PUBG mobile season 14 outfit and mask, when you complete the tier missions. These outfits from tier rewards are exclusive that you cannot buy or open in any other way. It's not available to purchase and you can only get by completing tier missions. Diamond Tier Reward
When you reach the Diamond tier in PUBG Mobile season 14, you will receive an exclusive gun skin. In PUBG Mobile season 13, you will get a themed gun skin for the AUG. In this upcoming season, you may get a Spark the Flame themed skin for the legendary sniper gun M24. M24 is the second strongest sniper gun in PUBG Mobile, only after AWM. It's also one of a few weapons that you can use for one shot one kill. So, this tier rewards will make pro snipers excited.
Ace Tier Reward
Another highly-anticipated reward that comes in the PUBG Mobile Season 14 release date is ace tier reward. It's a season 14 themed parachute skin. The themed skins of season 14 have two main colors: red and white. There will be a pattern of SS14 in the center of the parachute.  Do you have all season-themed parachute skins since you started to play PUBG Mobile?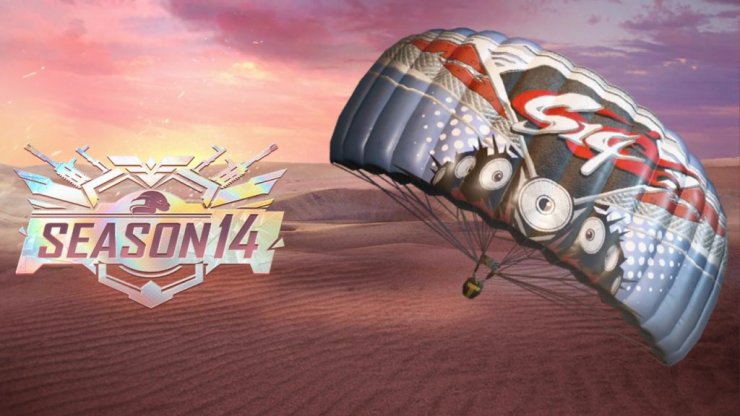 PUBG Mobile Season 14 Royal Pass
According to some leaks about the PUBG Mobile season 14 release date, the Royal Pass season 14 will be released on the same date. There will be a lot of attractive rewards such as emotes, bundles, UCs or AG coins, skins, etc. The PUBG mobile season 14 royal pass rewards also leave players and fans highly awaited. The price of the Elite Pass is still 600 UCs and the Elite Pass Plus will still cost you 1800 UCs. Players will get a special bundle at RP100. But you can only receive this cool mythic outfit when you buy the Elite Royal Pass and reach level 100. There will be a lot of other attractive rewards that you can get from both Free Pass and Elite Pass.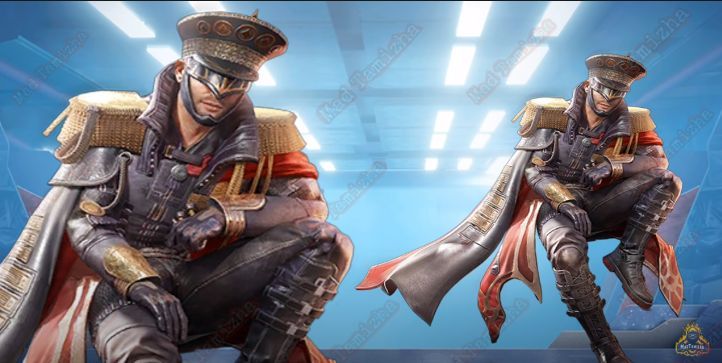 These are some leaks about the PUBG Mobile Season 14 release date. Besides, the article also gives you some leaked rewards in the next season, such as the tier rewards and Royal Pass rewards. To update the latest PUBG Mobile game news as well as more tips and tricks for gamers, let's visit our website.