Since its release, PUBG Mobile has grown and became India's biggest Esports title, which in turn created a whole subsystem of organizations, content creators, players, tournament organizers, and talent. PUBG Mobile is so big an eSport that other worldwide famous titles like Counter-Strike, Dota 2 or even League of Legend are having trouble penetrating the market. The former two titles, Dota, and CS: GO, have been the cornerstone for the Indian Esports scene for quite a long time, however, the arrival of PUBG Mobile has changed that completely.
As viewership grows, tournament organizers and Esports organizations are attracted to the scene. With a player base as big as PUBG Mobile, every Indian Esports team have to get a PUBG Mobile lineup – otherwise, they would miss out on all the fame and brand recognition.
PUBG Mobile's rise to power certainly is a surprise. However, it does eventually make sense, as the current infrastructure in the subcontinent is the prime market for mobile titles.
How did PUBG Mobile dominate the Gaming Market in India? Nearly 20 percent of the whole Earth population are Indians, and according to predictions, India would have the highest population in the world in 5 more years. The most significant aspect, however, is the general age of the populace, as two-third of the workforce are below thirty-five. A younger demographic has a higher purchasing power and more suitable for new products. Combine that with the overall improvement in internet infrastructure and the popularity of smartphones, we can clearly see why PUBG Mobile has become what it is today.
The creation of a subsection called "Content Creators" Following the rise of PUBG Mobile, a lot of "content creators" were created. They can either be a Youtuber, a streamer, or both. While only a minority of Indian can access a PC or console, about 1 out of 4 people has access to a smartphone – just about enough to watch a stream or a YouTube video. With that, the popularity of creators would grow – which in turn elevates the game they are playing to the front and center.
Among the successful channels, Aaditya Sawant 'Dynamo Gaming' is probably the biggest, with over five million subscribers. Other popular streamers such as Chetan Chandgude 'Kronten', Ronny  Dasgupta 'Rawknee', and Naman Mathur 'MortaL' are also steadily gaining followers, however, they do not have nearly as much as Dynamo. Besides those big names, a lot of smaller ones are getting consistent numbers as well, with some of them even covering the drama, news, and gossip about the big streamers. This has been a great help in keeping the Indian audience occupied more frequently.
The popularity of the "content creators" has grown so big that even mainstream media, companies and brands are trying to use them to reach out to a newer type of audience. A while ago, Amazon Prime featured 8bit Thug, Viper, and MortaL, along with Manoj Bajpayee, an actor who has won the National Award two times, as promotion of web series. Carryminati, earlier this year, was also featured in a promotional video of Uri.
PUBG Mobile as a Professional eSport
Due to the huge player base, tournaments for PUBG Mobile have been crafted to cater to a wider range of audiences. From paid tournaments to free LANs, almost no brands have missed out on the chance to cash in on the popularity of PUBG Mobile. About streaming platforms, YouTube is probably the most popular – however, smaller parties such as Nimo.tv, are also trying to get in by offering deals to big influencers and streamers.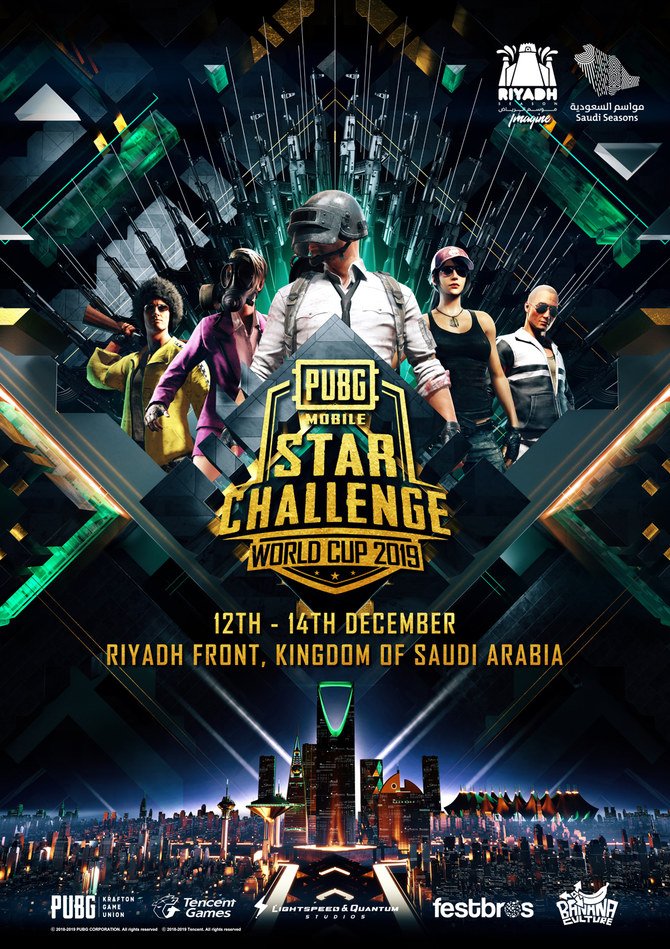 A lot of sponsors have joined in on the PUBG Mobile craze in order to get their brand name across. Smartphone brands like Vivo or Oppo have taken this chance to promote their phone as a tool for "playing PUBG Mobile", whereas other international brands like Mountain Dew is not too far behind. Due to their contribution, after just a single year, PUBG Mobile has gathered the biggest prize pools ever for an Esport in India. International Tournaments are also making regional streams for Indian audiences as well, with the Hindi being twice as popular as the English stream.
Regarding attendance to LAN tournaments, the venues are often filled to the brim of the capacity. The biggest tourneys in India, PUBG Mobile Club Open and PUBG Mobile India Tour, are organized by Tencent, with the help of local organizers like Playtonia, Nodwin Gaming, and Tesseract Esports. Apart from that, there are a lot of community and third-party leagues running constantly, with various prize pools offers every week.
What's in the future for PUBG Mobile? It's expected that PUBG Mobile would continue to grow in India in the future, and pretty much every stakeholder in the industry are optimistic. However, due to the addictive nature of videogames, many negative stories about the game have sprouted out all around India, with a few regions trying to ban the game from getting played. However, PUBG Mobile is still flourishing and it would certainly be interesting to see how it develops.
Mobile games are more often than not lacked the replayability that PC and console games enjoyed. This is pretty much another concern that PUBG Mobile would have to deal with. Another thing to mention is that currently the Battle Royale genre is pretty much saturated with ginormous titles like Fortnite, Garena Free Fire, Call of Duty: Mobile, and Rules of Survival. Those titles have been nipping at PUBG Mobile's heel, and Call of Duty: Mobile has even managed to sit on PUBG Mobile's head. PUBG Mobile's developers over at Bluehole would have to try their best to compete in the upcoming days. For now, PUBG Mobile is still the king of games in India. The game's impact has definitely affected the whole generation. There are still a lot of rooms for the game to grow, both gameplay-wise and Esports wise. Its future in the short term is pretty much solid.
Interested in more of our PUBG Mobile related news? Please check out this article to see the three-way battle between PUBG Mobile, Call of Duty Mobile and Fortnite.