PUBG New State is a new mobile game announced by Krafton. The game will be the successor of the currently famous battle royale game PUBG Mobile. The announcement came in  February 2021, which has left fans super excited with a totally epic trailer. PUBG New State got over 5 million pre-registrations on Google Play Store. People who pre-registered will get a car skin for free and can download the game as soon as it is released.
Since there are still many unclear things about this new title, we are going to sum up everything about PUBG New State in this article including PUBG New State launch date, new features, details, and more.
Table of Contents
What is PUBG New State?
PUBG New State is a battle royale title announced by Krafton in February 2021 for Android and iOS. While it has PUBG in its name, it is not PUBG 2, but more like a new standalone game. The game would have the basic elements of a classic battle royale game such as 100 players and 8x8 maps.
PUBG New State is set in a futuristic world in 2051 on a map called Troi. The game will feature new advanced perks, weapons, and features while keeping the core gameplay of PUBG Mobile. It is expected that PUBG New State will be able to make up for things that PUBG Mobile hasn't been able to achieve.
PUBG New State Launch Date
PUBG New State launch date is expected to be released on the first week of April. This is not the official information so the actual release date might be different. There will be an alpha test before the actual release of the game. PUBG New State is expected to be a free-to-play game with optional in-game features for players to purchase like skins. You can pre-register for PUBG New State to download the game as soon as possible and get a free car skin. Here is the pre-registration link: https://newstate.pubg.com/index.html
PUBG New State Details
Here are all the details we know so far about PUBG New State.
Game World
PUBG New State is set in a futuristic world in 2051 on an 8x8 map called Troi. WE can see in the trailer that this map has a great resemblance to Erangel. You will see more houses, apartments, and other futuristic structures on the new map.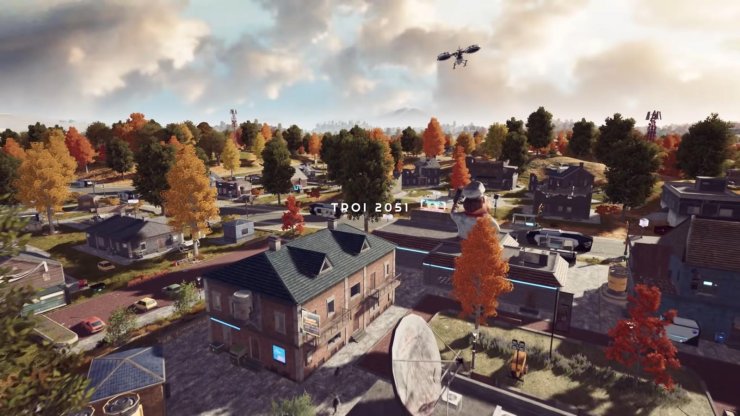 Weapons and Perks
PUBG New State will have most weapons of PUBG Mobile. There will be many new perks, attachments, vehicles, and weapons in PUBG: New State. In the trailer, we spot there a drone, deployable shield, green Flare Gun, Yellow crate, destructible cars, navigation system, players' robotic arm. Graphics
The game will feature the most realistic graphics available for mobile gaming with the Global Illumination technology. The Global Illumination technology is a technology that is used in games to make the lighting in the game work more like in real life.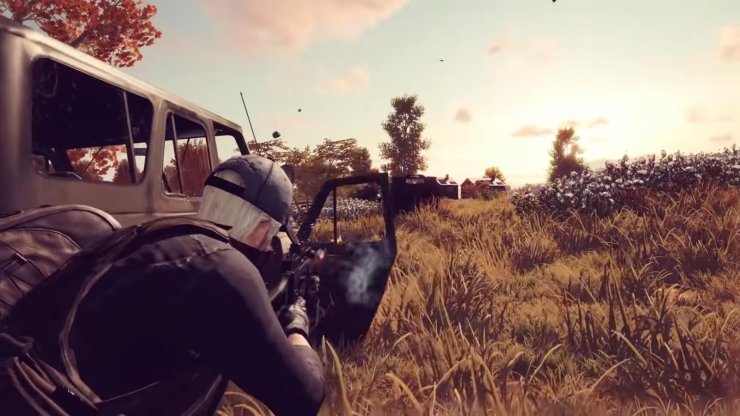 Minimum Requirements
PUBG New State is going to have quite high minimum requirements because of new features and improved graphics, meaning that is game is meant for high-end devices only. You need to have Android 6.0 or above and more than 2.5 GB of RAM.
Also check out: PUBG Mobile 3rd Anniversary Events: Let's Party With Music, Games, And Rewards
Can you play PUBG New State in India?
Unfortunately, PUBG: New State is not available for China, Vietnam, and India. Krafton has also confirmed in an interview that they will be putting their priority on releasing PUBG Mobile India first before releasing PUBG: New State. They are currently having no plan to release PUBG: New State in India yet. However, Sean Hyunil Sohn, Krafton's Head of corporate development, admitted at the 2021 India Gaming conference that they don't know when PUBG will be re-released in India.
Still, if you are in India and want to play PUBG: New State, you can just simply use a VPN to download the game when it is released and play normally.
Also check out: How To Get Noob Lobby In PUBG Mobile? 6 Ways To Get Bots And Noob Players In Ranked Matches