Redeem Code For Free Fire Top Up will bring you free diamonds. Garena Free Fire often gives away many rewards and in-game money through redeem codes. Diamond is one of the most popular things you can get from redeem code. Check out the latest Free Fire redeem code for diamond top-up and how to get free diamonds for free here with Gurugamer.com.
Latest Redeem Code For Free Fire Top Up 2020
Garena Free Fire has given away many redeem codes for free items and diamonds for many times in the last months. Besides, the game publisher also gave away a lot of redeem codes at the beginning of this month and the new code in the middle of this month. Here is the list of Free Fire redeem codes that you can try to get free diamonds and top-up this month.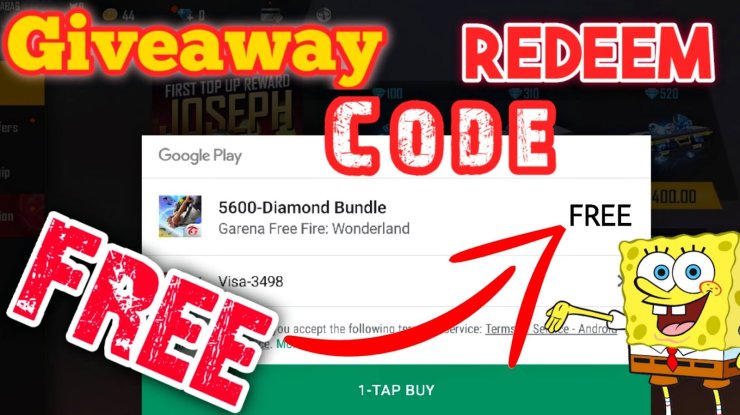 Redeem Codes For Free Top Up In Free Fire
CONGRATZ2MIL: Free Fire Top-Up Redeem Code and free Elite Pass.
Y76S1LR656L1: Use this redeem code for Top Up in Free Fire to get 500 Diamonds.
FTT9SD19RKJG: Free Diamond Top-Up Code in Free Fire.
FFBB CVQZ 4MWA: The latest redeem code for three rewards, including Gloo Wall skin, Dab Emote, and Gun Crate.
FFICWFKZGQ6Z: The new redeem code given away on September 17th, 2020 for surprising rewards. It can be free diamonds or something else. Other Redeem Codes For Free Gifts
There are some redeem codes for rewards this September. You can get many characters, skins, and outfits for free with these codes. If some of them are invalid, you can try other ones. The latest redeem code was launched on September 17th. The next codes may arrive a few days later.
FBSHARE10RBU: Redeem code for Paloma character.
FRESNILMFAST: latest redeem code for character DJ ALOK. KELLYDZHHTYBV: redeem code for character Kelly.
SD19RKJ175GR: use this redeem code to get Dragon AK skin for free.
FTT7LMDPFUBE: use this code for a premium outfit.
MILLIONLIKE: Redeem code for an unknown reward.
ZIKS1ET643S1: get a surprising reward with this code.
E7SKE1R631H1: use this Redeem code for a surprising item.
FF49MLIKESGV: a Redeem code for an unknown gift.
FB495MLIKESP: another unknown reward with this code. These redeem codes are limited and given at a limited chance. Therefore, you need to update the latest Redeem codes and use them right away before it becomes invalid. Garena Free Fire often gives away new redeem codes about twice a month. But if there is a special event in a certain month, they can release some redeem for three times.
How To Get Free Redeem Code For Free Fire Top Up 2020?
The Free Fire top up redeem code will be updated every month on the official website or live stream of Free Fire events. To get redeem code for a free diamond top-up in this game, you need to turn on the notification for the social media platforms, such as Facebook and Twitter. In addition, you can watch the live stream of Free Fire events to get free redeem code for the diamond top-up. Some well-followed YouTubers get free Redeem code for Free Fire Top Up 2020 early. Then, they give away these codes for audiences in the middle of the live-stream. You need to watch through the live-stream to get the code. Keep in mind that Redeem codes for a free top-up in Free Fire bring players diamonds for free. Therefore, it's one of the most favorite Redeem codes in this game. When you get a code for free rewards or diamonds, you need to access the Redemption page of Garena Free Fire to use this code as soon as possible. Read More: Free Fire Redeem Code Generator - Get Unlimited Redeem Codes And Free Items
How To Use Free Fire Top Up Redeem Codes 2020?
If you are watching a Free Fire live-stream for free Redeem codes for diamond Top-up, you can open another tab of the Redemption site. Then, log in with the Facebook, Google, or VK account that you bind with Free Fire account so that the rewards will be sent to your vault directly. When the code is displayed on the screen, quickly type it in the Redemption Code box and tap on the Confirm button.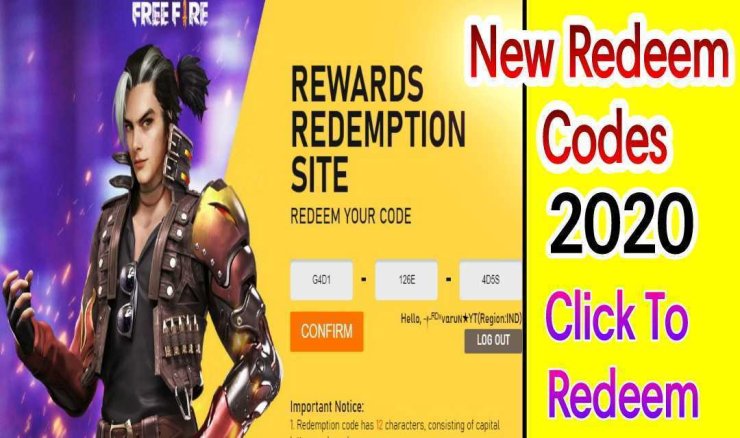 If the code is valid, you will get the rewards in the Free Fire Vault or diamonds in the in-game wallet. However, if that code is invalid, someone may have used it already. Wait for another code, type it quickly, and get the free diamonds. Apart from the Redeem code for free Top Up in Free Fire, you can also get a redeem code for diamonds to get from 50 to 1000 diamonds or more.
The number of codes is limited. You can get about one redeem code for diamonds and one or two codes for a free top-up in this game. A valid code should have 12 characters, including numbers or capital letters, or both.
Those are things you need to know about the Redeem code for Free Fire Top Up as well as how to get and use these code. Update the latest Free Fire game news as well as redeem codes and surprising rewards with us. Visit our website for more Free Fire tips and tricks for gamers.