PUBG Mobile has introduced an Ancient Spin event from June 16th to July 7th. It brings players a lot of exclusive and attractive rewards, including Jungle Prey and Silverback Set. These are the two most-liked rewards in this limited event. Check out how to join Ancient Spin and get these rewards.
How To Get Silverback Set In PUBG Mobile Ancient Spin
Silverback set is an exclusive bundle in PUBG Mobile which includes an outfit and a headgear. This set is inspired by the African Silverback Gorilla. And the Ancient Spin is a sub-event of the Jungle Adventure event. You cannot buy this set anywhere else. It's only available to get or purchase in the Ancient Spin now.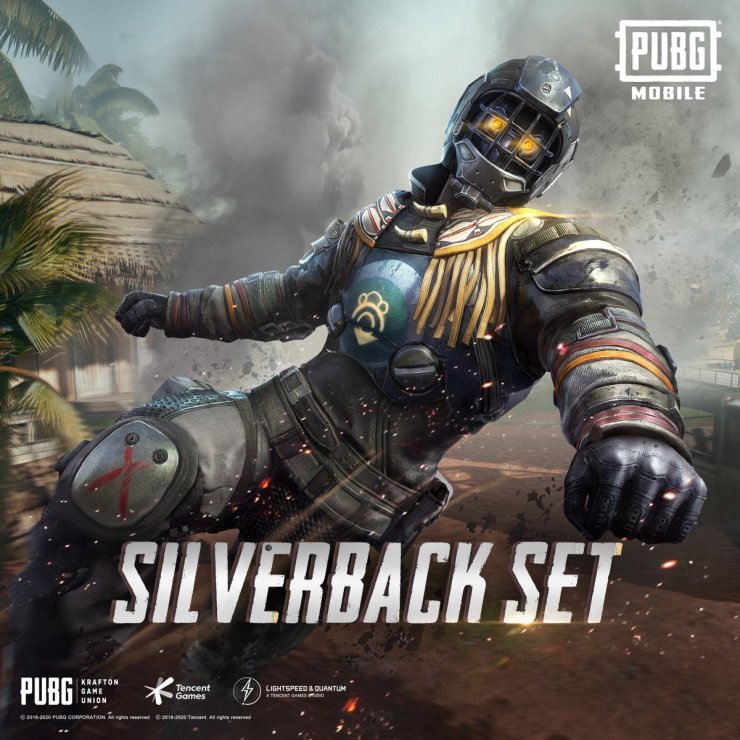 Like in other lucky spins, you need to pay UC to spin and get rewards. Each spin costs you 60 UCs but the first spin of the day only costs you 10 UCs. If you buy a spin package with 540 UCs to draw 10 times at once. If you are lucky players, you can get the Jungle Prey Set and Silverback Set right away. The spin also gives players many other attractive rewards, such as classic crate coupons, crate coupon scraps, and Lucky Coins.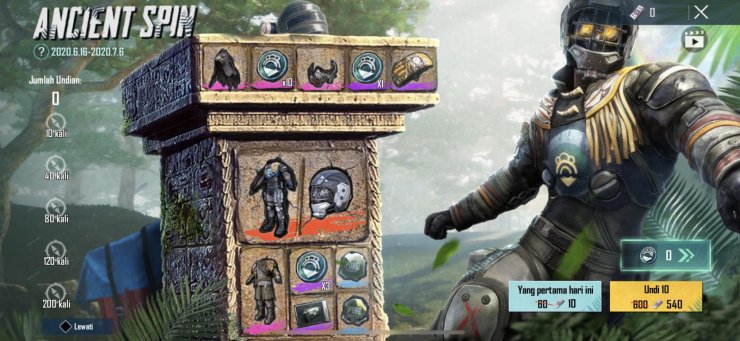 Then, you can collect these Lucky Coins to purchase these set in the Redeem Fragments room. A Silverback outfit costs you 600 coin tokens and the headgear costs 300 tokens. The Jungle Prey set is much cheaper. You need 250 tokens for the outfit and 120 tokens for the headgear. Besides, there is a parachute skin, motorcycle, and mask in this Jungle Prey bundle.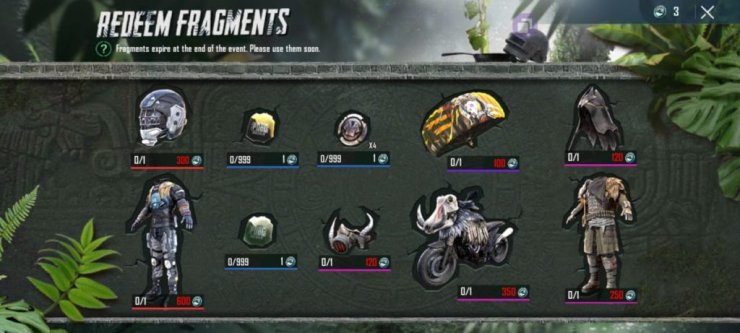 In addition, players also receive some other rewards from the event for the number of times they spin.
10 times of spinning: a premium crate coupon.
40 times of spinning: a QBU Ancestral Tears skin.
80 times of spinning: 80 Lucky coin tokens.
120 times of spinning: 100 Lucky coin tokens.
200 times of spinning: 160 Lucky coin tokens.