2020 has almost come to an end. With the covid pandemic this year forcing people into quarantine, the video game industry has grown faster than ever before, with mobile games spearheaded the trend. In this article, we would list out the top 10 best games in Play Store 2020, along with their general description. Only single-player games are featured on this list - you probably won't want to see PUBG Mobile or Free Fire over and over again. While most of the games on this list are paid, you can just download them on a third party website like APKpure and play.
Top 10 Best Games In Play Store
1 - Genshin Impact
Released by Honkai Impact 3 developer MiHoYo at the end of September, Genshin Impact has been dominating the mobile RPG genre ever since. Overall, it is a colorful action-adventure game with a great combat system and a massive amount of content to explore. It is the first-ever Free mobile open-world RPG - you can explore the world solo or coop with your friends.
The weakness of Genshin is that you must have a good phone or tablet to run it... otherwise, you must play on a PC.
2 - Bastion
Action RPGs usually focus on the gameplay and combat… however, that's not the case with Bastion. The first title from Supergiant Games has earned huge renown with its story. The game set in the aftermath of a cataclysmic event that devastated the city of Caelondia. The action part of the game is pretty chaotic and fast-paced, with commentary from the narrator and an amazing soundtrack playing in the background. You would step into the shoes of The Kid, a survivor whose task is to rebuild what was lost by collecting the cores that once fueled the city.
3 - Stardew Valley
If you are not a fan of the action RPG genre, maybe this peaceful farming game would be a good pick. Stardew Valley is a farming sim RPG in which you would tend for a farm in the countryside, with all its cattle and various crops. Deal with neighbors, explore the surrounding lands for treasures and secrets - there is even a dungeon to explore if you crave some action while playing. The graphics of the game is stylishly pixelized - you won't have to worry about stressing out your device.
4 - The Walking Dead
This is a point and clicks zombie-themed adventure based on The Walking Dead's world. In this game, you would play through a story and braving some dangerous encounters with the horde of zombies. Similar to the show, you would need to make various moral decisions as well. Season 1, 2, Frontier and Episode Michonne are available on the Play Store, each with a different story. 5 - GTA San Andreas
One of the best selling Rockstar games has been ported into the Android platform, fully remastered and optimized. GTA San Andreas is an open-world action-adventure RPG with over seventy hours of content - possibly more if you are a completionist. The game performs pretty well on most mid-tier android devices. In this game, you would step into the shoes of Carl Johnson and walk the part of crime and corruption why trying to uphold your honor and protect your family.
6 - Arknights
This game is pretty unique in the genre, being a tower defense with gacha elements. In Arknights, you would build up a roster of characters through the gacha system then use them in place of the "towers" to fend off waves of enemies in maps. Each character would have their own stats, skill, traits, abilities… just like an RPG. The map designs are super unique as well, with each new level a fresh challenge.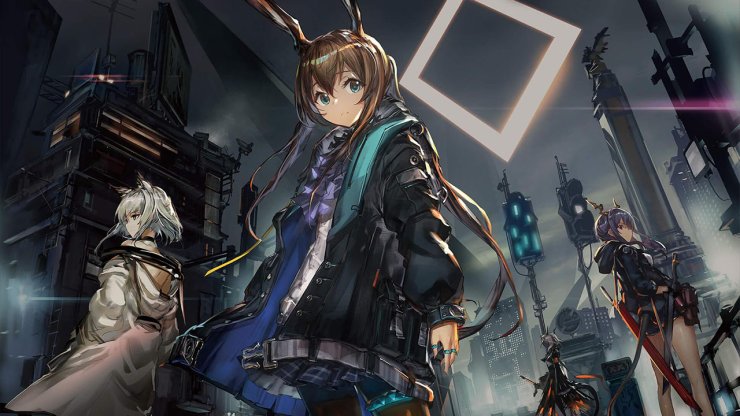 7 - Fire Emblem Heroes
The first foray of Nintendo into the mobile gacha genre – Fire Emblem Heroes is a tactical RPG spinoff featuring all the characters from the famous Fire Emblem franchise. In this game, players would control a party of up to 4 characters and fight armies of various sizes on an 8x6 grid map. There is a lot of depth in its gameplay – from the different character types and restrictions (cavalry move fast but can't enter forest tile, infantry is slower but able to pass… etc), along with various RPG elements and Rock-Paper-Scissor style system. 8 - Knights of the Old Republic
Star Wars: Knights of the Old Republic or KOTOR is generally considered one of the best, if not the very best star wars game ever made. It is an epic role-playing game set in the Star Wars universe…. 5000 years before the movies. The epic story leads you all over the galaxy, exploring the secrets of the force, both Jedi and Sith. The story is so well written, fans are still speaking about it even today. The Android version of the game is Paid, but only half as much as the PC version.
9 - Grand Theft Auto: Vice City
Vice City is based on Miami in the 1980s, which is a highly varied urban sprawl ranging from beaches to swamps, glitz to ghetto. You would follow the footsteps of mobster Tommy Vercetti after his prison release. Upon being caught up in an ambushed drug deal, he seeks out those responsible while slowly building a criminal empire and seizing power from other criminal organizations in the city. 10 - Honkai Impact 3rd
Honkai Impact 3rd is probably amongst the most engaging game on this list, being a 3D hack and slash. The game is made by Chinese developer MiHoYo with extremely high production value, featuring an extended main story and a metric ton of bonus contents. Along with its hack and slash gameplay, other gameplay elements like platforming, bullet hell, shoot 'em up and dungeon crawling are also included in multiple modes.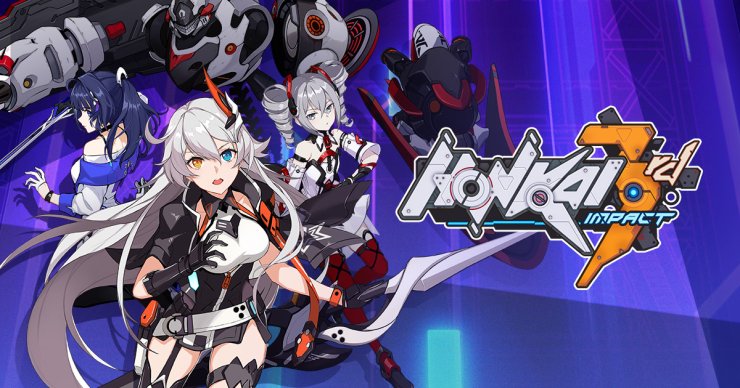 This is the end of our list of Top 10 Best Games In Play Store 2020. Interested in more of our articles related to video games? Please check out this post for the Top 5 Mobile Games With Over 1 Billion Dollars In Revenue.