As a famous film producer and actress, Salma Hayek has made a powerful impression on her fans due to the long Salma Hayek movie list. If you are her loyal fan, you must remember at least some of her most stunning performances in Desperado, Americano, Puss in Boots, The Hitman's Bodyguard, and more.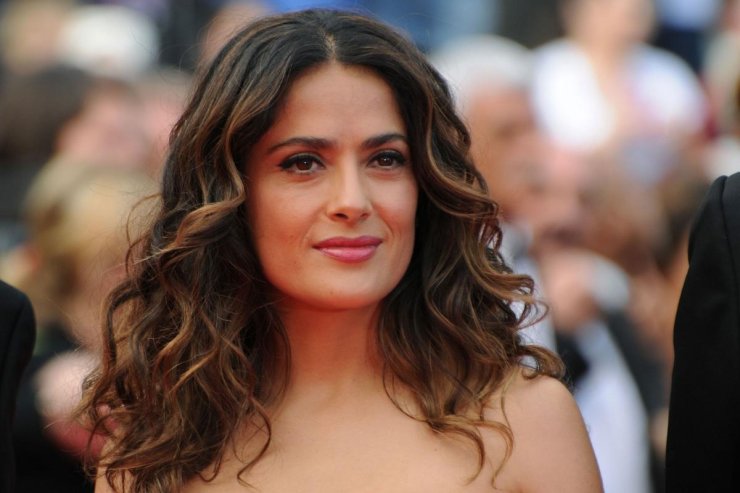 At the age of 55, Salma Hayek has now kept joining in many new movie projects in Hollywood. Now, let's check out the best Salma Hayek movie list with Gurugamer.com while wait to see her latest movies!
The Best Salma Hayek Movie List (1/2)
Desperado (1995)
Desperado is an action movie to mark Salma Hayek's participation in Hollywood. Directed by Robert Rodriguez, it is the sequel of the 1993 movie El Mariachi. In this movie, Antonio Banderas plays the main role as a mariachi in search of revenge for his lover. In addition, the cast of Desperado includes Joaquim de Almeida, Steve Buscemi, Cheech Marin, and Quentin Tarantino.
Anyone who has watched Desperado can't probably forget Salma Hayek's Carolina, a character that has a passionate love with Banderas's El Mariachi. The plot of Desperado revolves around a Mexican man with a guitar case full of guns.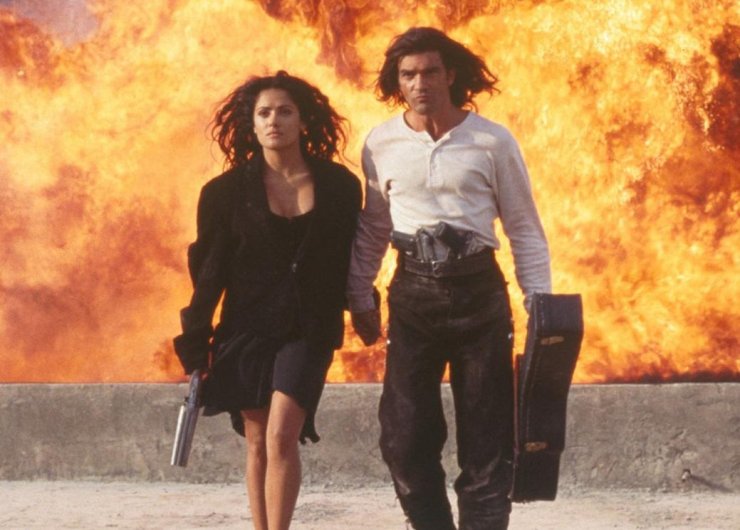 From Dusk Till Dawn (1996)
The next name on the Salma Hayek all movie list is From Dusk Till Dawn, a movie that is directed by Robert Rodriguez in 1996. It is hard to remove this action horror film from the Salma Hayek movies list because From Dusk Till Dawn doesn't just succeed in the global box office revenue but it has also been recognized as a cult film.
The movie plot revolves around two brothers as bank robbers, Seth and Richie Gecko. On the run, they face lots of strange incidents and try to survive from the vampire's attack.
Fools Rush In (1997)
Fools Rush In brought Salma Hayek a nomination for ALMA Award for Outstanding Actress in a Feature Film and that's why this move should take a slot on this Salma Hayek films list. In this movie, the Mexican and American actress plays the role of Isabel Fuentes.
Andy Tennant directed Fools Rush In and the movie producers include Michael McDonnell and Doug Draizin. The movie revolves around the one-night love story an architect called Alex Whitman (Matthew Perry) and photographer Isabel Fuentes (Salma Hayek). The movie received lots of mixed reviews but it still managed to collect the box office revenue of over $29M.
Wild Wild West (1999)
Wild Wild West must be a too familiar movie to fans across the world and it also brings Salma Hayek two nominations and one award (Blockbuster Entertainment Award for Favorite Supporting Actress). Salma Hayek makes an appearance as Rita Escobar, the daughter of Professor Guillermo Escobar.
The main cast of this movie includes Kevin Kline and Will Smith as two agents of the US Secret Service. In spite of Salma Hayek's success in Wild Wild West, the movie itself made the audience sink in disappointment due to its poor script.
>>>Read more: List Of Sara Ali Khan Upcoming Movies And Latest Movies To Date
The Best Salma Hayek Movie List (2/2)
Lonely Hearts (2006)
When mentioning the Salma Hayek movies list, all her fans must remember the neo-noir Lonely Hearts written and directed by Todd Robinson. The movie gets inspired by a true story of the "Lonely Hearts Killers" during the 1940s.
Salma Hayek makes an appearance as Martha Beck who joins hand with a con man named Raymond Fernandez to murder 12 women before being investigated by two detectives Hildebrandt and Robinson. Along with this movie, the actress also got a nomination for the San Sebastian International Film Festival Award for Best Actress.
Puss In Boots (2011)
Puss in Boots has been amongst the most popular names on the Salma Hayek movie list. Many may not know that she channels her voice into a black tuxedo cat named Kitty Softpaws in this animated movie. She was also nominated for the Teen Choice Award for Choice Movie Actress: Action/Adventure.
Salma Hayek's character initially pretends to make friends with Puss but she then falls in love with this talking cat. One more interesting thing in the Puss in Boots is that Antonio Banderas voiced the San Ricardo's hero Puss, and therefore, this movie marks the reunion between Salma Hayek and Antonio Banderas after the Desperado movie.
Beatriz At Dinner (2017)
The 2017 movie Beatriz at Dinner stars Salma Hayek as Beatriz and she was nominated for the Independent Spirit Award for Best Female Lead. This black comedy-drama movie is a movie project by director Miguel Arteta. In addition to Salma Hayek, the cast of Beatriz at Dinner also includes John Lithgow, Jay Duplass, Connie Britton, and more.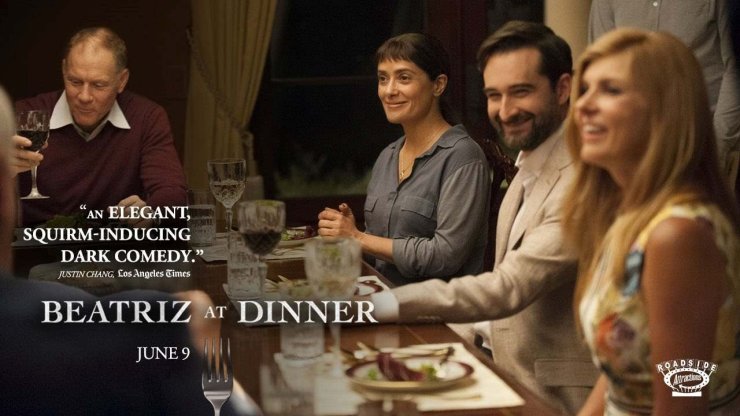 As such, we have mentioned some of the most popular movies on the Salma Hayek movie list. Many may wonder why Americano, La chispa de la vida, Frida, or similar movie projects aren't listed; but this list just aims to remind the audience of the talented actress's typical projects.
Visit the Movies section on Gurugamer.com to keep updating the latest news of the Hollywood and Bollywood actors!