Here are some of the best movies about social media you can add to your watch list during the COVID-19 pandemic. All of these movies about social media get inspired by Twitter, Facebook, and many other popular platforms.
Take a quick look at the following list with Gurugamer.com and leave your comment if any!
Movies About Social Media (1/3)
The Social Network (2010)
In "The Social Network", the audience once again knows how Mark Zuckerberg builds and develops Facebook. Directed by David Fincher and written by Aaron Sorkin, the biographical drama film isn't just a story of a social network, but it brings a deep and real story about Facebook CEO's relationships including love, friendship, and betrayal. As mentioned in the movie poster, "You don't get to 500 million friends without making a few enemies."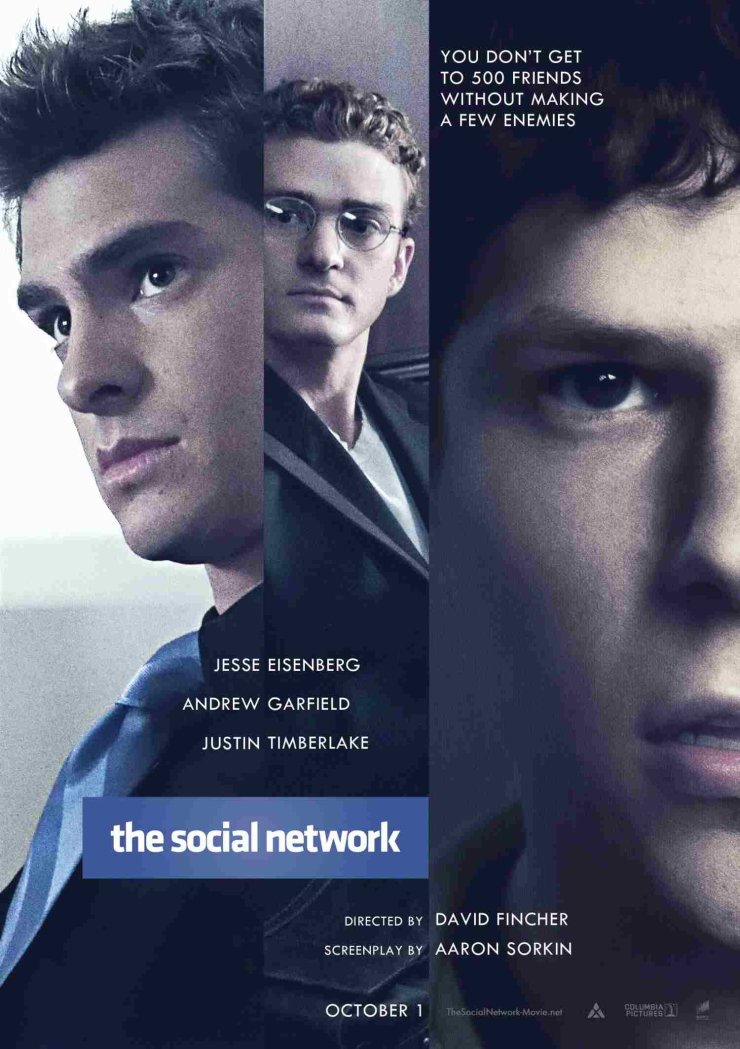 In 2011, the first movie in the list of best movies about social media won three Academy Awards including best original score, best film editing, and best-adapted screenplay.
The Circle (2017)
"The Circle" is based on Dave Egger's novel of the same name. The techno-thriller movie is directed by James Ponsoldt and stars Emma Watson as the leading role.
This movie revolves around a world where information technology has rapidly developed, leading to controlling information, as well as private data, extremely tightly.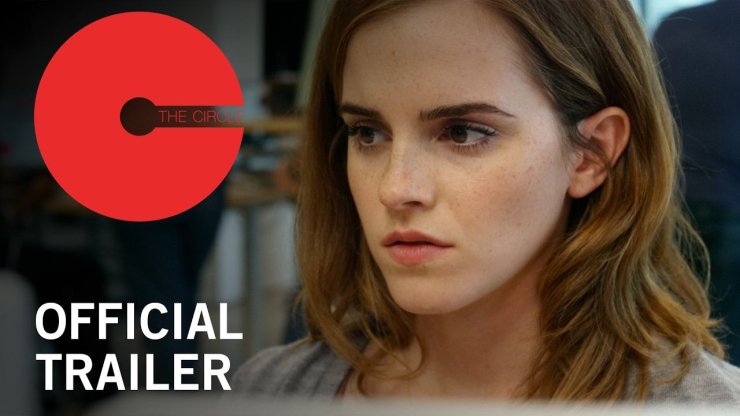 Ingrid Goes West (2017)
For anyone using Instagram, the "Ingrid Goes West" movie will be amongst the best movies about social media on Netflix that shouldn't be missed. Ingrid Thorburn, a young psychopathic girl and a social media stalker befriends Taylor Sloane, a celebrity on Instagram.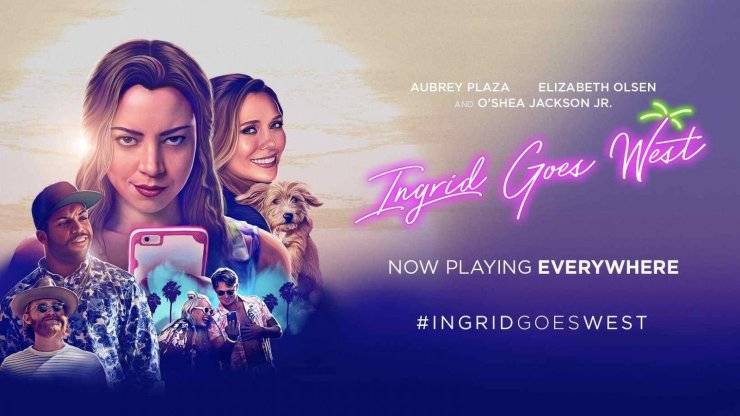 Ingrid Goes West shows us the dark side of the social networks where many of us freely reveal our private life. Aubrey Plaza manages to portray a crazy Thorburn and makes the audience feel distasteful with how her character thinks and acts.
Movies About Social Media (2/3)
Chef (2014)
This 2014 comedy-drama film is directed and written by Jon Favreau. The story in Chef begins from Chef Carl Casper's fight with a food critic on Twitter. In spite of gaining a large number of Twitter followers, he then loses his job in a famous restaurant in Los Angeles and starts a new career by selling what he likes to cook on a food truck.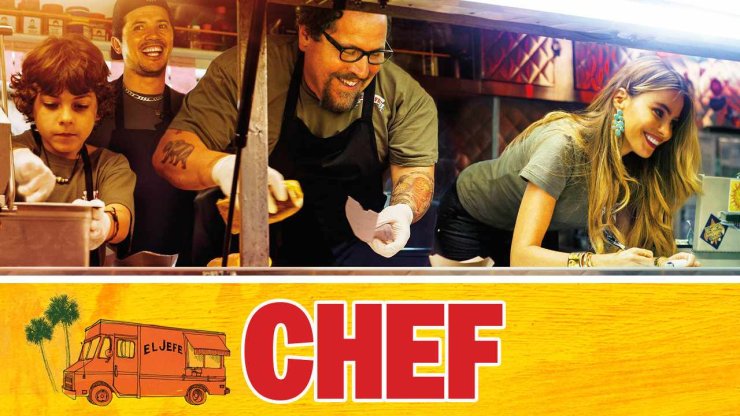 The cast of the Chef movie includes Sofia Vergara, Scarlett Johansson, Bobby Cannavale, John Leguizamo, Dustin Hoffman, Robert Downey Jr., and Oliver Platt.
>>> Also check out: Scarlett Johansson Movies List: These Are 10 Of Black Widow's Best Movies
Eighth Grade (2018)
Kayla Day (Elsie Fisher) has had difficult days of eighth grade when facing a series of troubles at her age, such as how to remove acne by Instagram filters, how to catch crush's eyes, or how to take photos with many and many likes.
Social networks are the only place she feels safe in recent days. Kayla can send a "like" to the latest photos of her classmates without any hesitation. Also, she loves to show a different Kayla on her own YouTube channel – a more mature and confident version that is willing to give all kinds of advice to the audience at the same age.
You (2018)
In regards to movies about social media dangers, You (2018) deserves a good suggestion. After watching this psychological thriller TV series, many of us may consider more thoroughly whenever posting something on social media.
The "You" movie is based on Caroline Kepnes's book of the same name. The movie revolves around a book store manager who utilizes tech devices and social networks to stalk his crush, befriend with her, and even commit crimes.
Movies About Social Media (3/3)
Unfriended (2015)
The "Unfriended" film belongs to the list of movies about social media bullying. It follows a group of friends who often share everything on the internet. Everything is still OK until Laura Barnes kills herself. One year later, when they are chatting via Skype, an uninvited character suddenly appeared in the chat group and kill them.
"Unfriended" mentions a familiar issue that has become more and more popular nowadays: bullying on social networks. The growing development of information technology leads to the creation of lots of social networks such as Facebook, Twitter, or Instagram. Besides the positive aspects, these sites also let users make mistakes more easily.
The American Meme (2018)
Directed by Bert Marcus, the documentary film revolves around celebrities including DJ Khaled and Paris Hilton. In The American Meme, these celebrities share their lives on the Internet, as well as analyze whether reports and follows can bring happiness or not.
Searching (2018)
Directed by Aneesh Chaganty, Searching is a mystery thriller movie that follows the adventure of a dad in search of his missing daughter. He approaches all of her accounts on the Internet to look for Margot's traces.
The "Searching" movie is considered as one of the best movies on social media in 2018. And therefore, you should add it to your watch list and play it as soon as possible.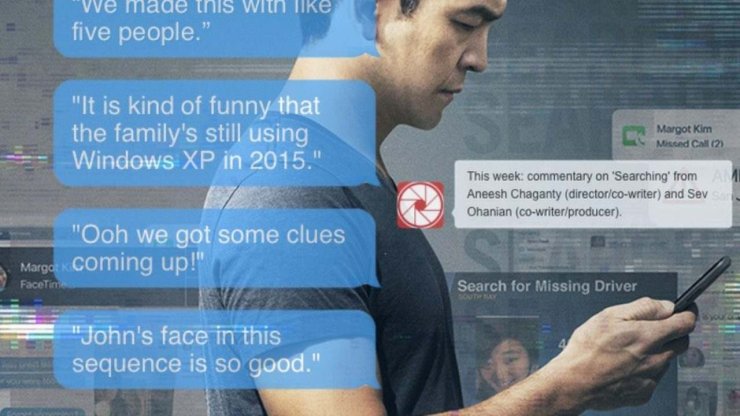 Movies about social media have drawn the attention of the audience because there are a lot of aspects (including positive and negative) film-makers can explore. While updating movies about social media 2020, why don't we re-play movies on the same topic and try to guess what's the hot trend of this year?