Nikki Tamboli is a beautiful and sexy actress in South India Movie Industry. She is widely known for her performance in some films, such as Thipparaa Meesam, Kanchana 3, and Chikati Gadilo Chithakotudu. The beautiful actress often posts many pictures and videos of her to treat over 4 lakh followers on Instagram. Here are some of the most stunning and ravishing Instagram photos of her.
Nikki Tamboli Will Take Your Breath Awa With Extra Hot Pictures
Nikki is known as a beautiful and sexy actress in Kollywood and Tollywood. It's written in the profile of her on Instagram. She also listed some movies she worked for in that profile. Moreover, the beautiful actress also shares a lot of hot, bewitching, and charming looks of her on Instagram to treat fans and followers.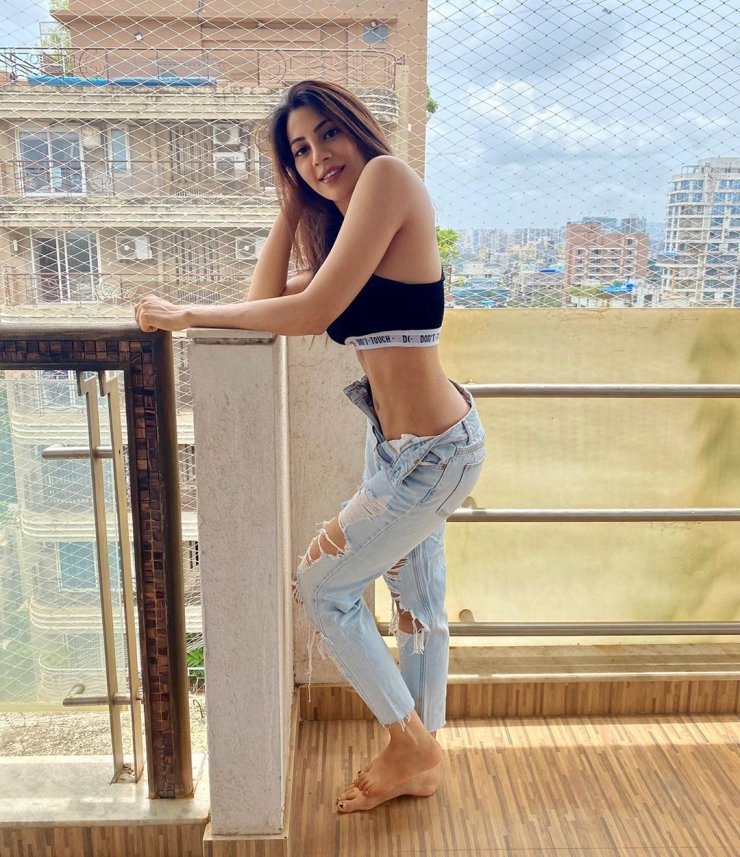 Nikki Tamboli often breaks the internet with her fashionable looks. She always tries new styles and flaunts her sexy curves as well as sultry body shapes in all clothes she wears. Sometimes, she looks sweet and charming in traditional costumes. Sometimes, the actress takes your breath away with her super hot looks in exy crop-tops. Even in casual clothes, Nikki still looks so hot and appealing. The beautiful actress also raises some pets. She has a cute puppy and a black cat who also appeared in her Instagram pictures many times. Nikki also loves traveling or enjoys her free time at home with lovely pets. The Tollywood actress does not forget to update her vacation moments on Instagram to keep in contact with followers and fans. Besides, she also posts many fashion photoshoots of her. In those pictures, Nikki Tamboli flaunted her beauty and great expressions perfectly. Here are some of the most worth-seeing photos of the beautiful actress on Instagram. Just take a look while looking forwards to her following film projects.