How many web series did you watch last year, in 2020? Which web series impresses you the most? While waiting for the latest web series on the online streaming platforms in 2021, let Gurugamer.com introduce to you the top rated web series 2020 ranked by IMDb.
List Of Top Rated Web Series 2020 Ranked By IMDb
1. The Boys
Released on Amazon Prime, The Boys once again smashes all prejudices about the superhero genre when offering a new perspective with bloody and violent scenes. This series revolves around a fictional world in which superheroes, apart from their "career" to save the world, are entertainment stars who earn money for the corporation Vought International. Impressed by DC's Justice League, The Seven is a superhero team under the leadership of Homelander (Antony Starr) but they turn out to be scoundrels in the name of righteousness.
>>>Read more: Best Hindi Horror Movies On Netflix To Watch At Night
2. Money Heist
As one of the top 10 web series of 2020, Money Heist or La Casa De Papel tells a story about heists conducted by robbers who dress in red jumpsuits with a mask of Salvador Dali, a famous Spanish painter. Their nicknames are named after cities across the world including Berlin, Tokyo, Denver, Nairobi, Moscow, Oslo, Helsinki, and Rio. They take hostages, print money, and plot to escape with 2.4 billion euros.
3. Dark
Back in 2020, Dark rapidly drew a lot of attention on the Internet and the online streaming platforms. This TV series is known as a perfect combination of 13 Reasons Why and Stranger Things. It is set in the village of Winden, German where its citizens keep attaching to as a mysterious curse. Secrets have gradually been revealed after the suicide of Michael Kahnwald, the father of the main character Jonas Kahnwald.
>>>Read more: List Of Top 10 Richest Sportsman In The World To Date
4. Ozark
Speaking of the top rated web series IMDb Hindi 2020, don't miss Ozark. This web series revolves around financial advisor Martin Marty Byrde and his family on a holiday in a resort community in Missouri. Their vacation turns out to be more complicated than we can think. Marty plots to launder millions of dollars for a drug cartel. However, Marty doesn't realize that he is under secret surveillance of FBI agents.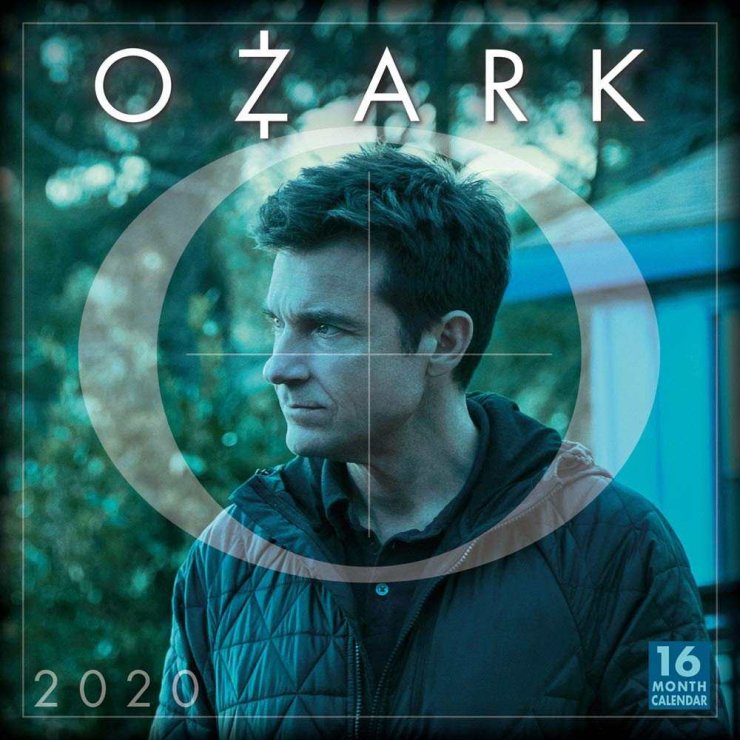 5. The Mandalorian
5 years after Return Of The Jedi and the collapse of the Galactic Empire, The Mandalorian follows Din Djarin, an orphan who is adopted by Mandalorians now becomes a bounty hunter and warrior. Din Djarin is hired to catch Grogu, aka The Child Or Baby Yoda. Instead of following the Empire's request, he chooses to protect and help Grogu reunite with his kind.
6. Queen's Gambit
Queen's Gambit revolves around Beth Harmon who lost her mother in a car crash. She then grows up in an orphanage and accidentally befriends Mr. Shaibel, a custodian. She starts to learn how to play chess and soon shows her talent in this mind sport. If you are looking for the top 10 new web series 2020, Queen's Gambit is a must-watch!
>>>Read more: List Of Best Web Series To Watch English You Shouldn't Miss
7. The Umbrella Academy
The Umbrella Academy tells a fictional story when 43 babies are born on the same day, at the same time, by mothers who have no sign of pregnancy. 7 amongst these babies are adopted by a weird billionaire called Reginald Hargreeves. He trains them to become superheroes because he believes that they are saviors of the world. 8. Westworld
Westworld is HBO's well-invested TV series that mentions complicated themes of existentialism, scientific progress, as well as self-aware robots. Developed by Jonathan Nolan and Lisa Joy, it has been considered as one of the best TV series in recent years. Westworld is a journey of robots with self-awareness and a powerful desire for freedom. Their power makes the inventors of the West World frightened. Some robots start to struggle against human while others keep looking for the answer for their origin. Watch Westworld right now to learn why it deserves on the top rated web series 2020!
9. The Witcher
Based on the best-selling book of the same name, The Witcher was known as Netflix's Game Of Thrones even before its release. At first, the critics didn't feel excited about this fictional TV series but after the first season with 08 episodes, The Witcher successfully manages to conquer the hearts across the world.
This series revolves around three characters including Geralt (Henry Cavill) - a monster hunter, Yennefer (Anya Chalotra) - a quarter-elf sorceress, and Princess Cirilla (Freya Allan) who has magical powers and is the destiny of Geralt of Rivia. Watch The Witcher right now and you will once again learn about the humans' wicked ambition.
10. The Crown
What is hidden behind the closed gates, wonderful castles, and elaborate rituals? It's not surprising when The Crown, the TV series which depicts the whole dynasty of Queen Elizabeth II raises hot temperatures on Netflix. Even after three seasons, The Crown keeps receiving positive reviews from the critics and gaining 26 Emmy nominations. Above is the list of top rated web series 2020 ranked by IMDb. How many series have you ever watched to date? Which series suits you the most? Tell us in the comment box below!
And don't forget to keep updating the latest news and movies on the Movies section at Gurugamer.com!