Being new at something can be quite scary. You're still unsure of every move, don't know where to look for help, and are generally outside your comfort zone. This is true for most things in life, but especially so if you want to play casino games online. You're dealing with real, hard-earned cash and don't want to lose it. Sometimes, though, all that is needed is a nudge in the right direction.
If you're not sure which games to play at a casino online, here are the best 5 options for newbies.
Table of Contents
Slots
Ah, the good old one-armed bandit. It's hard to imagine a casino floor without one, and the same goes for online casinos. Seeing how most online slot games come down to hitting the spin button again and again, it won't take much time for you to learn the ropes. However, knowing which online slot to play is a different matter.
Finding the best slots to play is thus the most important part of trying them. There are thousands out there, catering to all sorts of audiences and players. Thankfully, the internet allows us to find them and all related information. You can even try out online slots before risking any real money.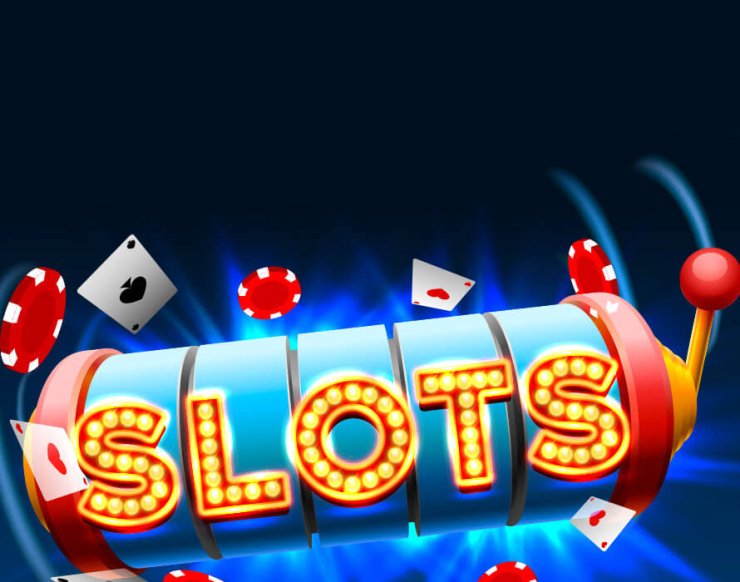 Casino newbies can try different types of casino games at websites such as Best Casinos. There is a plethora of free-play slot games on this website but also plenty of suggestions for top-rated casino brands where you can safely play games for real money as well
Roulette
Few images are as iconic in the world of gambling like that of a Roulette wheel. There are no two ways about it – roulette is a classic, and will remain prominent as long as casinos are around. Moreover, you don't need much to play roulette games online. Just a small bankroll and a willingness to test your fate. For better or worse, there is pretty much no skill involved in playing roulette. It's all about luck, which is a part of what makes it so exciting. It's also good news for beginners because you don't have to worry about making the wrong move. While you do need to understand what roulette bets do, that's not particularly hard to do. Moreover, pretty much every bet on the roulette betting table is statistically equal. There are no wrong moves in roulette because they all have the same ratio of risk vs. reward.
Baccarat
If you just want to get into the glamour of casino games with a card game, there's no better choice for newbies than baccarat. It's classy, it's exciting, and it's quite simple. Casino newcomers tend to believe baccarat is complex, but nothing could be further from the truth. Essentially, the goal of baccarat is to predict which of two-card hands will have a higher score. All cards above 9 count as 10 points and only the last digit of the total score is taken into account. For example, a 7 beats a 15 because the 15 counts as 5.
What you just read is pretty much all you need to know to play baccarat online. Of course, things can get more interesting with various side bets and special features. The core of the game, however, is beautiful in its simplicity. You can also try out live casino baccarat for a more authentic casino experience.
Video Poker
Competitive poker is an incredibly skill-intensive game that takes years to master. Video poker, on the other hand, is free of most things that make poker so complicated. That doesn't mean it can't be fun, though. All you need to know to play video poker online is how poker hands work. This includes how they are made, which hands are stronger than others, and so on. Most people have at least a glancing understanding of poker hands, though, so this shouldn't be too much of a problem. Online poker hands generally make sure to display these as well.
With online poker, the software pretty much does most of the heavy lifting for you. Moreover, there are several video poker variations to choose from, including 3-Card Poker and Casino Hold 'em. There are even live versions of these games with real dealers, giving you plenty of options to try out.
Money Wheel Casino Games
Although the casino industry is arguably getting more restrictive, casinos never tire of figuring out new ways to attract customers. One of the biggest such trends in recent memory is the emergence of Wheel of Fortune styled casino games. Most are presented in a live-streamed format and made to look like TV game shows. This focus on entertainment over gambling makes them great for beginners, though. There are several to choose from, including Dream Catcher, Crazy Time, Spin a Win, Adventures Beyond Wonderland, and many others. Casino wheel games don't follow a strict format for rules, but most are about predicting which number the giant wheel will land on. It's all quite straightforward, but can be incredibly fun! The unique design and innovative spirit are enough to get anyone hooked quickly, even if you're completely new to casinos.
Conclusion
So there you have it – these are some of the best online casino games for beginners. You'll quickly understand that casino games are made to be accessible, so there's nothing to worry about before playing. So get out there, find which game works best for you, and have fun!