Free Fire is one of the most popular battle royale games on mobile platforms. Garena often spends its favor on this game, especially its great investment in Free Fire. Cosplay is one of the most popular means of advertisement for this game. Let's take a look at these amazing Free Fire character cosplay pictures that will definitely make you excited.
Flash Kelly
In the recent OB20 update, Garena Free Fire launched a new bundle for this character. Moreover, she awakes in a brand new appearance of Flash Kelly. The female character looks more dynamic, cooler, and beautiful.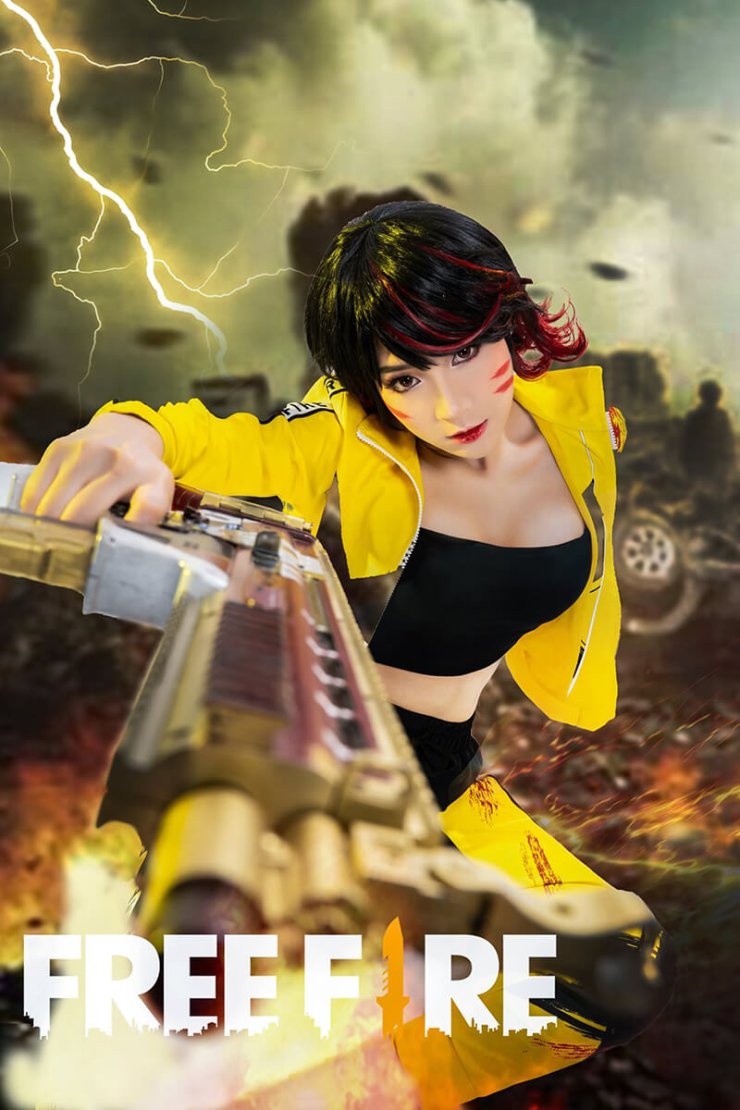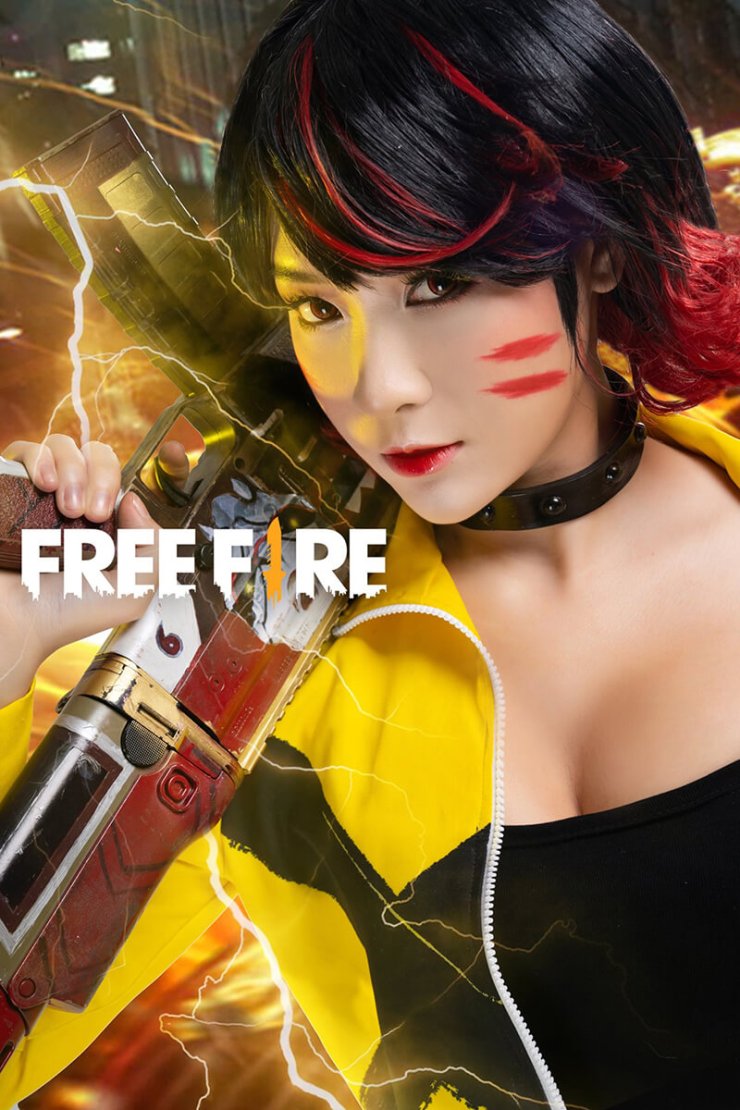 Steffie
Steffie is a new character who came to Free Fire in the OB20 update. With neon colors, the coser in Steffie's appearance looks so sweet and stunning. She can easily steal your heart. Watch out! Skull Hunter
Skull Hunter is a perfect and cool combination of technology and thrillers. It's an impressive bundle launched in late 2019. The cool and impressive cosplay photos in the Skull Hunter bundle also make your heart race. Pumpkin Warrior And The Witch
These impressive bundles were introduced in the Halloween event last year. These outfit sets are two among the most favorite bundles in Free Fire. The two cosers in these pictures even make them more attractive and impressive.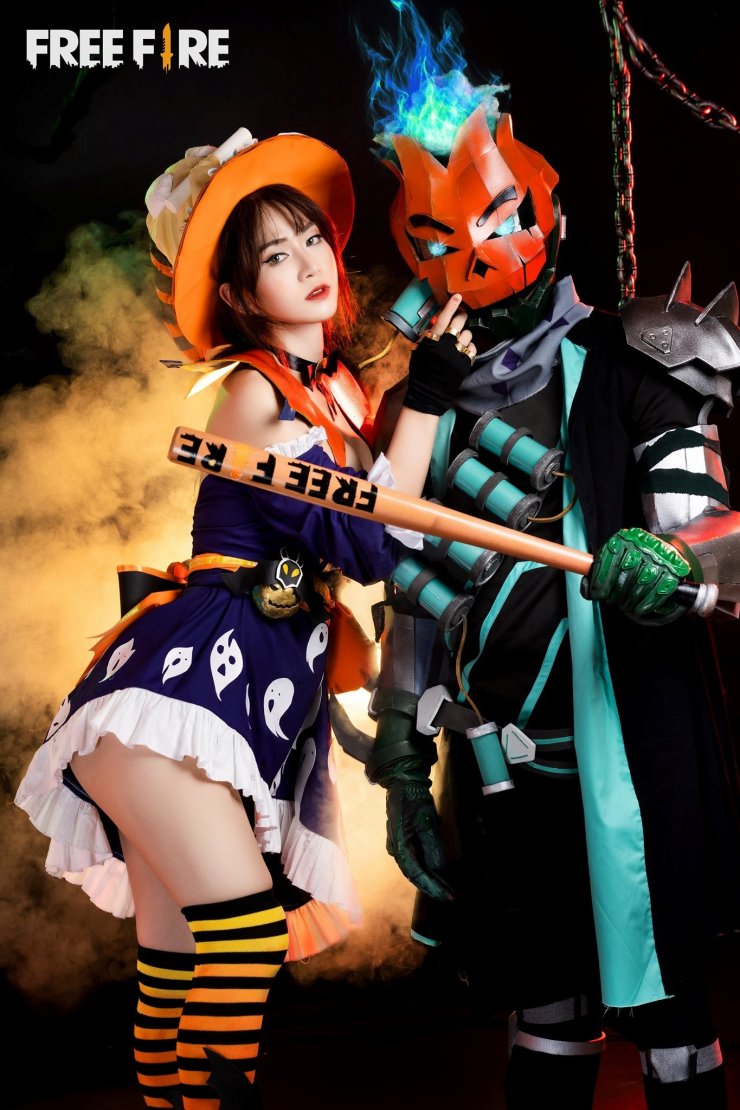 Crazy DJ
This bundle has a special effect, up-to-date appearance, and the most fashionable style in Free Fire. Check it out here. Samurai x Geisha
These two bundles are inspired by the traditional samurai and geisha costumes in Japan. Black and red are the two main tones of these bundles, creating a charming look for the two cosers. The male in Samurai outfit and the female in Geisha costume looks cool, charming, and a bit haunting. Surf Rider & Summer Party
Garena Free Fire introduced this sexy bundle last summer. It costs players 19 diamonds to unlock in Surf Rider and Summer Party spin. Lunar Festival 2020
The special bundle for this Lunar Festival is the sexy and enchanting cheongsam for female characters in Free Fire. Four beautiful and sexy cosers in these outfits will steal your heart. Laura
Laura is a beautiful agent in Free Fire. She is also one of the most favorite female characters in Free Fire with impressive skills and stunning appearance. Bunny Hunter
Bunny hunter bundle for female characters is a special outfit for 2019's Christmas event in Free Fire. It has two main colors of black and red. The beautiful cosers in this sexy outfit will make your heart race.