As we know, Free Fire is indeed one of the most popular games today, when the total number of players in this game reaches 250 million and it keeps growing. And as usual, Garena continues to provide many new updates so that players like you don't get bored. This includes security updates to prevent Free Fire hacks as well.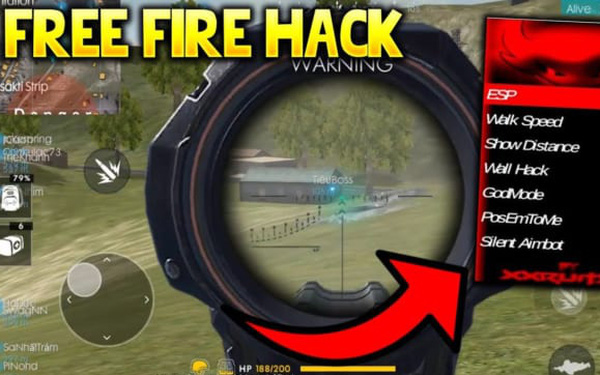 Although Garena continues to provide new updates and changes that ensure the gaming experience is a fun and competitive one, there are quite a few players who appear unusually strong. They are usually hackers who figured out how to apply scripts to their own advantage.
Right now, there are several Free Fire hacks that appear the most frequently in every match. Want to know what they are and how they are spotted in a match? Let us explain 5 of the most common Free Fire hacks in any match below:
Free Fire Hacks - Wall Hack
Wall Hack is a cheat, that will make it easier for you to find your opponent when the cheat is activated. In short, the point of the cheat is that there is no thick wall or obstacle to hide behind because you will always be caught. Because this Wall Hack is a transparent cheat, your position is always given away. But just because someone uses this cheat, doesn't mean that they would always win the game.
Free Fire Hacks - No Recoil Hack
Although the game is called Free Fire, it doesn't feel very free because weapons' recoil is a challenge in every match. The problem of recoil itself is in the bullet that is fired. The bullets never fly straight when recoil is present. But with this cheat, you can always hit where you aim and shoot straight.
The victims of this Free Fire hack would receive a lot of damage from weapons that normally aren't very accurate. The cheat doesn't guarantee victory but it can kill many players in a match.
Free Fire Hack - High Damage Hack
Every weapon in the Free Fire has a maximum amount of damage it can deliver against your enemy. But apparently, there is also a Free Fire cheat where this will increase damage to any weapon you have. Although adding damage to weapons is not as useful as it sounds, because in Free Fire just one bullet that hits a certain body part can immediately send you back to the lobby. But still, no player would want to face a player who has access to this cheat.
Free Fire Hacks - Aim Lock/Auto Headshot
This cheat will automatically direct the bullet to the enemy's head. Of course, as we know, the Headshot is a shot that is quite critical and can kill enemies quickly. When you face a player with this cheat, you really need to be able to protect yourself. Because Auto Headshot is very deadly and can take down many players before the hacker could lose.

Free Fire Hacks - Unlimited Bullets Hack
This cheat is one of the most dangerous and unfun Free Fire cheats for players who have to face it. We know every weapon must have a capacity for various types of bullets. But there is a cheat that doesn't increase your weapon bullet capacity but makes it limitless.
With this kind of a cheat, the Free Fire hacker can just continue to shoot without fear of running out of bullets. You can usually tell when the cheater is shooting very fast and constantly which is unnatural.
Anyone who can combine the ability of Alvaro Free Fire character with this cheat becomes extremely dangerous because his explosions are more deadly thanks to his ability.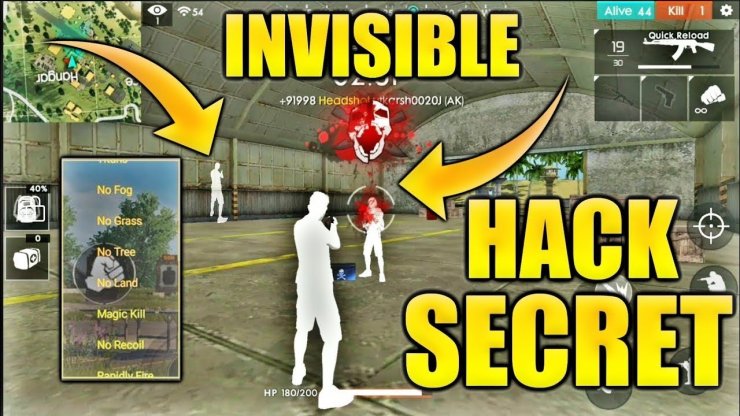 As a result, Free Fire developers have been removing a lot of these accounts who use Free Fire hacks and cheats due to how they ruin the game's experience for other players. But we know that these common Free Fire hacks are still around in 2020.
For more gaming news, updates, and articles, check out our website at GuruGamer.com.