eSports is big in Thailand to the point that the country has spawned numerous teams and players who compete in various disciplines and make sure that their country is a known destination on the eSports map. It's true, as Thailand has spawned some of the most capable gamers. Some 32 million in the country play video games today, and many do so competitively.
Thailand is a unique place as it focuses on both mobile and PC gaming, with some console gaming thrown into the mix for good measure. Regardless, you will be able to discover what makes gamers so successful and which games are those in which Thai players really excel. Let's take a look at the available competitive titles for the country.
Table of Contents
Arena of Valor
No other nation can say they have had similar success in Arena of Valor. Even though the game is popular in most of Southeast Asia and even the West, Thailand remains a leader when it comes to Arena of Valor. The top eight players in Arena of Valor from Thailand have won more than $1 million in the past three years, which makes them rich, and very successful at what they do.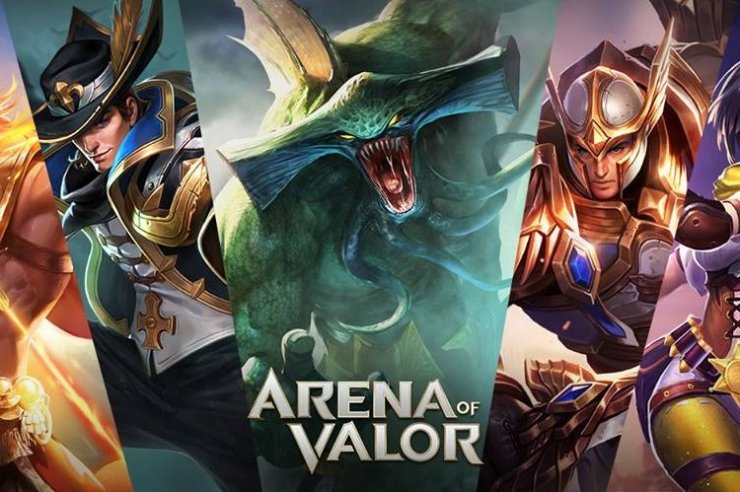 Naturally, these successes have created opportunities for other gamers as well. Arena of Valor has spawned a very strong community within the country which drives teams and players to try their best at topping all available competitions to them. The game habitually runs annual tournaments with over $1 million in prize money.
In fact, the 2022 edition of the Arena of Valor World Cup is coming along with $10,000,000. This is a massive opportunity for Thai players to win, and they will definitely be trying. The initial date of the competition is set for October 2022, with no specifics yet released.
Dota 2
There is no game that is more generous in terms of payout potential to eSports players than Dota 2. And as such, you can imagine how the game has become an absolute hit in the region. Thai players are actually quite excited to be watching, playing, and even betting on Dota at places such as https://www.thaibets365.com. The Dota 2 community in the country is truly amazing, but Thai players have a long way to go until they can catch up with their Arena of Valor peers in terms of total amounts earned. For example, Thai players in AoV have over $1 million in prize pool won, whereas Dota 2 players have won closer to $500,000.
This has not stopped people from trying though, and there are many Thai teams that are trying to master the game and break onto the international scene. There are tons of actual stuff to try when you are looking to play Dota 2, and one of them is going up against some of the most accomplished teams from across the world. Thailand has a spot there.
Dota 2 is a multiplayer online battle arena (MOBA) video game developed and published by Valve. The game is a sequel to Defense of the Ancients (DotA), which was a community-created mod for Blizzard Entertainment's Warcraft III: Reign of Chaos. Dota 2 is played in matches between two teams of five players, with each team occupying and defending their own separate base on the map.
PlayerUnknown's Battlegrounds
PlayerUnknown's Battlegrounds is definitely a focal point of interest for eSports players in Thailand. The game, which is known as PUBG for short, has attracted steady interest from the locals. Most gamers in Thailand who compete in PUBG actually tend to do so from a PC setup, and PUBG is admittedly a little heavier when it comes to system specs. This means that there are generally fewer people in PUBG than there are in AoV, but this has not stopped them from achieving significant gains. In fact, players such as D2E, G9, and Senior are some of the most accomplished eSports players in Thailand and they have been able to pull this off by playing PUBG.
Apparently, there is a strong community in Thailand that enables such players to develop and reach their potential without any significant challenges. Players who are keen to get good at PUBG will be very happy to know that their home country is actually one of the top places to aspire to greatness in the game.
Other eSports Thai Players Excel At
There are other eSports in which Thai players are quite good. They will compete and excel at a range of other games as well, including but not limited to Garena Free Fire, Fortnite, and even FIFA. The long tradition of competitive gaming in the country has made it so that people can learn the ropes of the video games they like and be appreciated in numerous categories across the eSports gaming world.
>>> Gurugamer.com updates latest gaming news and reviews, check in daily for more!