The hype around Free Fire Max is getting bigger and bigger, with a beta test phase in India rumored to be in the works. This version of Free Fire would improve the game's graphics greatly over the normal version - if you have played PUBG Mobile and its Lite version, you would understand what we are talking about.
Free Fire is originally designed to work on low tier devices - this leads to the fact that the game looks worse on high tier, in which players expect somewhat better graphics. The Max Version would be the answer to this issue - in this article, we would list out 5 reasons that it would be a success in India.
1 - Huge graphics improvement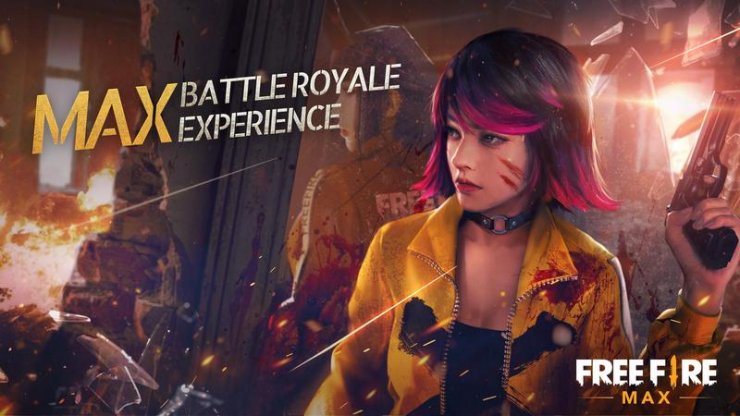 The game would look much better and able to attract players more easily now - this is definitely what is needed to take advantage of PUBG Mobile's ban in the country. Texture quality would be improved - people would not be able to call the game "Cheap" or "Inferior" anymore.
You might be interested in:
2 - You can login with your current Free Fire account Unlike PUBG Mobile who makes the Lite version its own game, Free Fire Max and Free Fire are pretty much the same game. They would have identical gameplay and pretty much everything except for graphics. You would not lose any progress by moving to Max.
3 - Max and normal Free Fire are connected People playing Max and Normal would be able to play with each other, unlike PUBG Mobile and its Lite version getting separated. If your friend has a weaker device than you, he can just play the normal version while you use the Max.
4 - Support to the high-end tier of devices More graphic options so that people would good phones could make use of their devices' power. The higher tier would add better-looking effects and textures.
Read more:
5 - Player-friendly system requirements While the game is targeted for high-end tier devices, the system requirements for Free Fire Max is still pretty low.
Minimum System Requirements
iOS: iPhone 6s, iOS 11
Android: 2GB RAM, Android 4.4 KitKat, Dual-Core 1.2
Recommended System Requirements
iOS: iPhone 7, iOS 11
Android: 4GB RAM, Android 7 Nougat, Octa-Core 2.0
Interested in more of our articles related to Garena Free Fire? Please check out this post to find out more about the top 5 fastest vehicles in the game.