PUBG Mobile features various localized servers for players around the world. One of the more popular versions is PUBG Mobile KR - a special variant for gamers in Korea and Japan. Players from other regions can also access this server via VPNs (Virtual Private Network).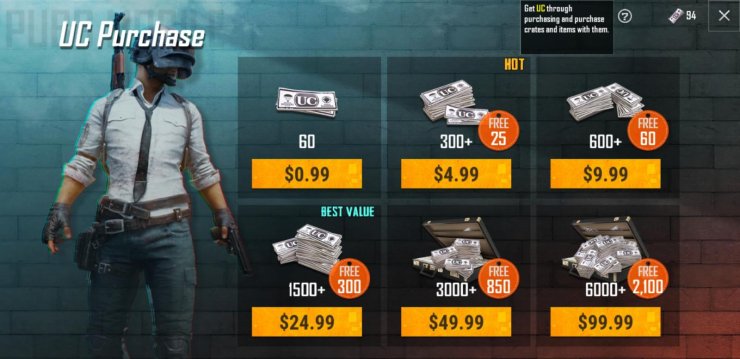 Compared to the global version, the KR variant of PUBG Mobile offers a much wider range of items and rewards. The in-game shop also has a better UC conversion ratio, meaning players have more bang for their bucks.
If you want to make a UC purchase in the Korean server of PUBG Mobile, follow our guide right below!
How to Top Up UC in PUBG Mobile KR
To purchase UC in PUBG Mobile KR, please follow our instruction below:
Step 1: Open PUBG Mobile KR and tap on the UC icon in the top-right corner of the main screen. Step 2: Choose one top-up option among the available ones on your screen. Step 3: Confirm making the payment. The UC will be credited to your account as soon as the payment completes.
Note: Korean and Japanese players will have no problem buying UC via the in-game top-up center. However, since players from other countries aren't actually in the regions, they must make the purchase via international debit or credit cards.
Be sure to check for the international transaction extras from your bank.
UC Cost in PUBG Mobile KR (March 2021)
Here are the rough prices of UC in PUBG Mobile Korea (in Indian Rupees)
60 UC – 75.09 INR
180 + 10 Bonus UC – 195.89 INR
600 + 60 Bonus UC – 652.97 INR
1500 + 300 Bonus UC – 1893.62 INR
2950 + 900 Bonus UC – 3787.23 INR
5900 + 2200 Bonus UC – 7509.17 INR