The Inazuma arc in Genshin Impact is heading to its end, meaning a new major land is arriving in the game. After so many leaks, via Genshin Impact 2.8, Sumeru has been officially confirmed to be introduced soon.
The new region is representative of the Dendro element. This will subsequently lead to the introduction of new characters, one of whom includes Al Haitham Genshin Impact.
What does this character offer and what's his backstory and model? See below for details.
Al Haitham Genshin Impact design
Al Haitham is known as one of the first Dendro characters in the game. Recent leaks have revealed him along with 7 other characters such as Kusanali, Dona, Tighnari, Collei… His appearance is based on Su – a character from Honkai Impact 3rd. This is actually not the first time HoYoverse duplicated a model from one of its games to put in another title. Other Genshin Impact characters like Raiden Shogun, Yae Miko, and Venti also have their nearly-twin counterparts.
As of now, we have known about his Dendro element, him wielding a Dendro weapon, being a 5-star character, and holding a high-ranked position in the Sumeru, same as Yae Miko in Inazuma.
>>> Also read: Genshin Impact 3.0 Leak: Dendro Traveler, Tighnari, Dori, Collei Abilities Revealed
Al Haitham backstory
Al Haitham Genshin Impact is most likely created based on Hasan Ibn al-Haytham, an Arab scientist who is an expert at astronomy, mathematics, physics, as well as other academic fields. This makes total sense as every land in the game is based on real-life culture and location.
As per some rumors, Sumeru takes inspiration from the Middle East and Southwest Asia. On another hand, a leaker said that Zhongli and Al Haitham know one another. But their detailed relationship has yet to be clarified and we may have to wait until Genshin Impact 3.0 or further on.
Additionally, the new Dendro character of the game does not seem like a normal human being. He is suggested to be some kind of godlike entity, same as the Liyue adepti.
Al Haitham Genshin Impact release date
The release date of Al Haitham, sadly, has not been confirmed.
Yae Miko was introduced during the first stages of the Inazuma storyline in version 2.0. However, her official release was way until version 2.5. As she is also a Honkai Impact expy, the same may apply to Al Haitham.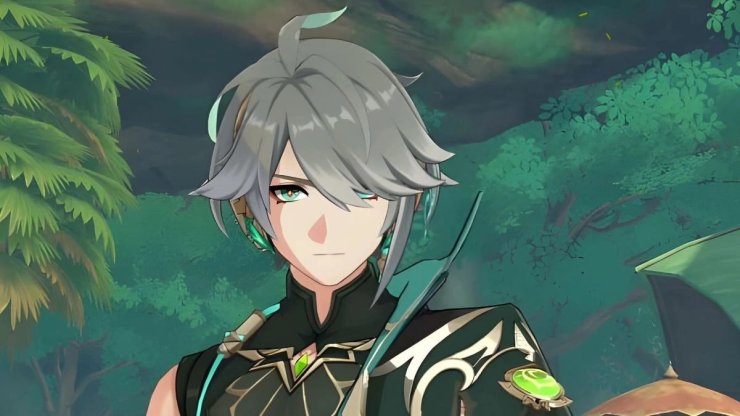 If he is introduced in update 3.0, he may arrive as playable in update 3.5.
If this does be true, Al Haitham fans may need to wait for a long while before the genius' official release. Fortunately, this will give you more time to farm more materials for his ascension as well as Primogems for the gacha pulls.
>>> Related post: 5 Upcoming Reruns That You Must Not Miss In Genshin Impact