We have reported on Dungeon Break ever since it first entered Early Access all the way back in July, and now, a month after launching for iOS, the game is also officially available on Google Play for Android users to enjoy as well. Set in the same universe as the popular strategy game Billion Lords, Dungeon Break will put you in control of the minions this time around, who are rioting against the cruel reign of the evil lords from the first game. It's an accessible game that combines dungeon crawler action with elements of a casual shooter. Check out its trailer below:
At the moment, the game features 3 different lords for you to face off against, each of which brings their own unique fighting style to the table. Flamemander, as you can probably guess from the name, can put up a flame wall to stop you on your track or wreck you with devastating fireballs. As for the other two, Furrican and Poli Froggy, we'll leave it to you to figure out what they have to offer. After all, where's the fun in knowing everything beforehand?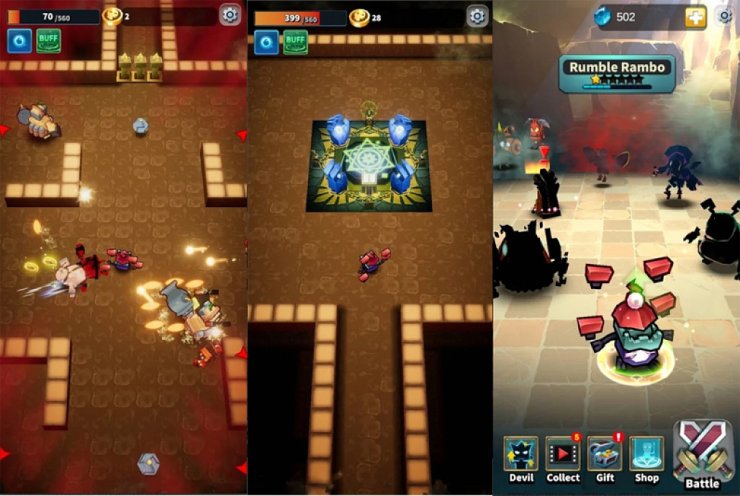 You'll have to overcome various dungeons before you can take them on, though. They are still full of the deadly traps that you helped set up in Billion Lords, so if you want to survive, you'll have to play it smart. Thankfully, you do have some creatures called "Devils" under your command, and they also come in several variants that you can experiment around with to form the most effective team.
The Thunder Bone Devil can call down lightning to strike enemies, Toxic Gas unleashes a poisonous mist that causes damage over time, and Butterflower can buff your attack speed. Moreover, you can control them all very easily through a virtual joystick.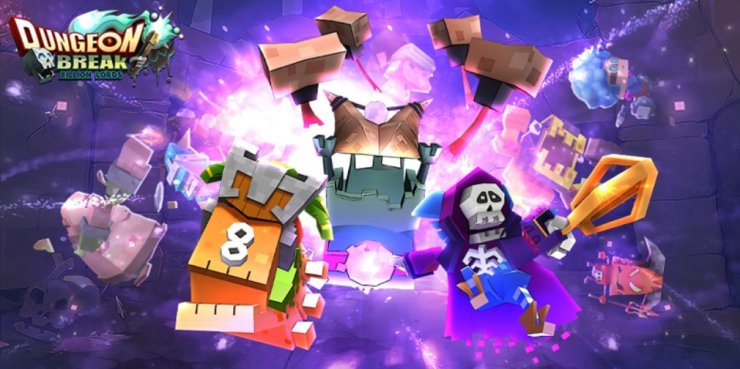 If you liked Billion Lords back in the day, or if you are looking for a casual dungeon crawler/shooter, you can head over to Google Play or the App Store to download Dungeon Break right now.