Free Fire character Hayato is a long-serving character in this game. He is one of the best characters in this game with a special ability called Bushido. According to the Free Fire, this character's birthday is March 21st. So, Free Fire players and fans of Garena Free Fire Hayato will celebrate his birthday this month. Then, this character was launched on March 20th, 2019. To unlock this character in the Free Fire store, you need to pay 499 Diamonds. Next, check out everything you need to know about this character here with Gurugamer.com.
Free Fire Hayato Skill
As briefly mentioned, Hayato has a special skill named Bushido which sounds pretty Japanese, right? Yes. That's right. The name of special skill is a Japanese term related to the samurai culture of Japan which means warriors' path. So, Bushido means "way of the warrior".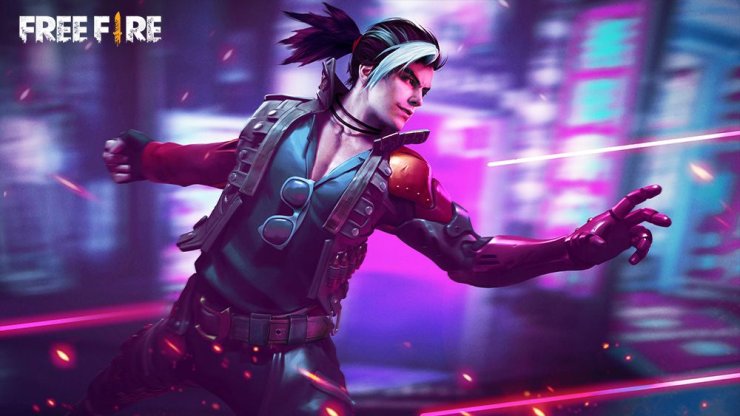 In this game, Hayato is introduced as a legendary samurai. And his special ability of Bushido helps him increase the armor penetration. When the level of this character increase, a memory part will be unveiled and this ability also increase. According to the game plot, all Free Fire characters in this game have their own story and purpose when joining this battleground.
As we all know, those characters, including Free Fire character Hayato are normal people captured by a mysterious organization named Free Fire. This organization, by some means, delete these characters' memories. So, they shared a common purpose of finding their memories by winning as many games as possible and level up. So does Hayato. He has just joined the battleground of Free Fire in the OB11 update patch. When your Hayato character level up, he can open a memory fragment. Moreover, the armor penetration also increases when his HP decreases every 10%. At level 1, it increases by 7.5%, 8% at level 2, 8.5% at level 3, 9% at level 4, and 10% at maximum level. This special skill can help you get Booyah at the final circle of the game. Let's check out the gameplay as well as tips to play Garena Free Fire Hayato.
Free Fire Character Hayato Gameplay
If you are a pro player and you can make the best use of Free Fire Hayato skill, you can cause massive damages to the enemies. Especially, in squad mode, Hayato can play as a tank role in the squad. Also, in solo mode, you should know when to attack to make the best use of Bushido skill. You should take advantage of this skill in two stages of the game. Firstly, when his HP is full or nearly full, Hayato should play in the front of the squad. You can help your teammate get a significant amount of damage to increase the armor penetration. Then, use a shotgun or sub-machine gun with a great damage point, such as MP40 or Spas 12. With a high level of armor penetration, you can finish your opponents quickly.
Next, when your HP is low, don't use medkits right away. At that time, you need to move backward and switch to a sniper rifle gun or medium-range assault rifle gun. Those weapons, such as Famas, AKM, M416, can attack the enemies at medium or long-range and cause great damage. However, you need to find a good cover to shoot because your HP now is low. After clearing an enemy squad, you can heal your HP for the next combat. Playing Free Fire character Hayato, you have to calculate and make a decision quickly. Sometimes, players need to choose between healing or engaging in combat with low HP. It's, of course, risky because you can die soon if you cannot avoid enemies' shots and heal on time. But his power is highest when his HP is at the lowest level.
Skill Combo For Garena Free Fire Hayato
Base on the strategy you use in a game, you can combine Bushido with the suitable skills of other characters. If you prefer defensive gameplay, you should combine Bushido with the Gluttony ability of Maxim, Armor Specialist of Andrew, and Crazy Slayer of Miguel. This combo will maximize the defensive level of this character. Or else, you can play as a hunter on the battleground. Take the Paloma's Dealing with Weapons ability, Firearm Specialist of Nikita, and Racing of Kelly. Moreover, if you combine Bushido with Antonio's skill of Gangster's Spirit, the Bushido skill will be maximized. In squad mode, Hayato's best team should include Moco and Olivia.
Weapon Suggestions For Free Fire Character Hayato
With Bushido skill, Hayato had better use short-range weapons that have great damage points. Spas 12 and MP40 are the best choices for melee fights. For medium and long-range combat, you can use Famas or AKM. Hayato is the best illustration for the sayings that what doesn't kill him makes him stronger. Those are things you should know about Free Fire character Hayato. To update the latest Free Fire game news as well as more tips and tricks for gamers, let's visit Gurugamer.com.