Free Fire Summer Spin event is another time-limited event in Free Fire lasting until May 14th, 2020. You can join Summer Spin and receive a lot of attractive rewards. Check out things to know about this event here with Gurugamer.com.
Free Fire Summer Spin Event Details
Free Fire Summer Spin is a time-limited event that takes place from May 8th to 14th, 2020. You can play now to get the rare Trendy Diver Bundle from this event. Moreover, there are lots of attractive rewards from the spin. Besides, you will also get many gifts when doing enough the required number of spins. Like most other lucky spin games in Free Fire, you need to pay diamonds to spin and win rewards. Each spin costs you 20 diamonds. But if you buy 10 spins at once, you will get a discount of 20 diamonds. It means that you need to pay 180 diamonds for 10 spins.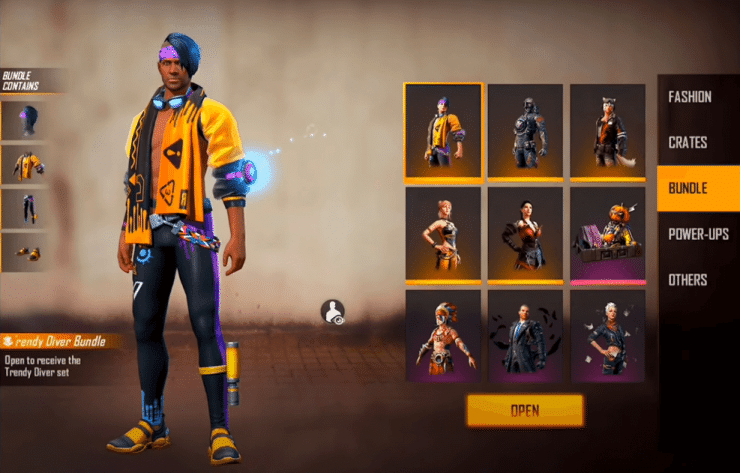 Moreover, you can get a greater chance to get the Trendy Diver Bundle with a Special Spin. It costs you 40 diamonds per special spin. It's much expensive than the normal spin, but it increases your chance to get the rare bundle.
There are ten rewards that you can get from the spin, such as character fragments, weapon skins, x100 diamonds, pet food, etc. In addition, the event also gifts you three extra rewards. If you make 10 spins, you get a Wet Songkron T-Shirt for male characters. You also get a Songkron Surfboard skin for 30 spins, and a Mr. Shark Backpack skin for 60 spins.
All the rewards you receive from Free Fire Summer Spin event will be sent directly to your inventory. Join this event now before it ends on May 14th get many rewards.