Garena has constantly been trying to increase the number of guns in Free Fire's arsenal so that players would have new options for combat. This is a great approach, as the weapon roster is probably the most important aspect of a shooter game.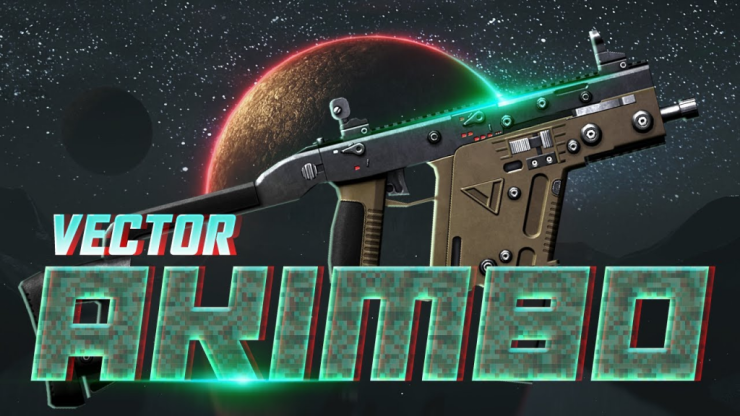 In the OB25 update, a new weapon named Vector Akimbo has been revealed. In this article, we would list everything you need to know about it.
1 - What is the Vector Akimbo?
Old players would be pretty familiar with this weapon - it is one of the earliest guns in Free Fire, already part of the game in the 2017 beta version. The unexpected thing is that it takes more than 3 years for the Vector to be added to Free Fire. The 2020 version of the Vector can be dual-wielded. Originally, you were not supposed to carry 2x Vector at the same time... however, looks like Garena has decided to add this twist, as currently there are no akimbo weapons in Free Fire yet.
Read more:
2 - Vector Akimbo's Stats in Free Fire
Damage: 22
Magazine: 30
Rate of Fire: 0.08
Attachments: Muzzle, Stock
The Vector Akimbo's damage is fairly low - even if you fire 2 guns at the same time, the damage output would only be 44... which is on the low side for SMGs. The developers have probably overbalanced the gun, making it somewhat weak. The 30 bullets magazine is also pretty low comparing to the usual 50 of SMGs.
3 - Strategy for using the Vector Akimbo
Overall, it is a great spray weapon and should be used in close range fights. The best skill to equip when using the Vector Akimbo is Jai's Furious Reload - you would be able to skill the reload animation of the dual gun, which is actually pretty long.
Interested in more of our articles related to Garena Free Fire? Please check out this post to find out more about the top 10 sexiest bundles in Free Fire.