Free Fire All Characters Photo - Free Fire is one of the most popular battle royale games on mobile in the world. The game has more than 500 million downloads on Google Play Store and more than 100 million daily players at peak.
One of the highlights of the game is its unique character system. There are currently more than 30 characters in Free Fire, each with their own unique design, skill, and story. Some of the characters were even inspired by real famous personalities.
Free Fire All Characters Photo
Here, we have collected the best photos of all Free Fire characters with HD resolution for you to download for free. To find the photos of your favorite character in Free Fire, press Ctrl+F and type in the name of the character.
1. Olivia
Olivia was a nurse. Nursing and caring for those around her bring her happiness. 2. Ford
Ford was an ordinary man from the navy. Even an ordinary man has his own secrets. Ford was no exception. Ford is the fiance of Olivia. 3. Kelly
Kelly is a high-school sprinter. She is also known as Shimada Kiriko. She loves to run, and can always be seen on the track.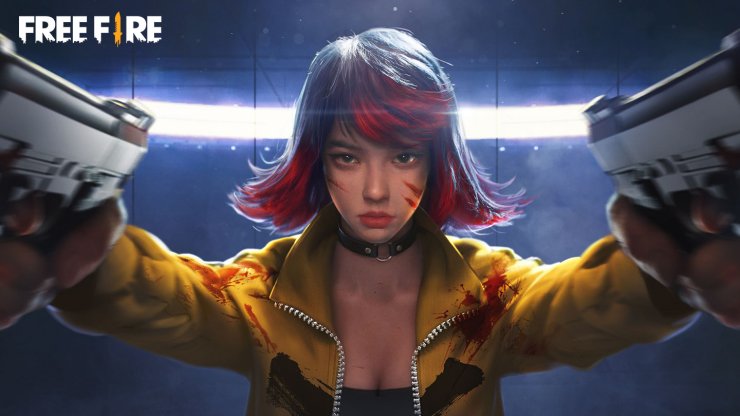 4. Nikita
Nikita is a professional bodyguard. Her most important assignment is to protect and escort Carolyn, the daughter of the chairman of the Free Fire's organization. 5. Hayato
Hayato, a kid from a legendary Samurai family. Being the only child means that Hayato needs to carry on the family tradition and curse... 6. Misha
Misha is an extremely talented racer who earned her the title of Racequeen from the racing community. 7. Maxim
Maxim has won several speed-eating competitions, even if he goes against people who are much bigger than him. Maxim and Misha are brother and sister. 8. Kla
Kla was an esteemed martial artist, specializing in Muay Thai. A few years ago, he mysteriously disappeared and no one could find him. 9. Paloma
Paloma has a painful past that she does not talk about often. Now, she is the epitome of evil, an arms dealer that controls the underworld in the palm of her hands. 10. Miguel
Miguel is a well-rounded Elite Soldier in the Special Forces. As a leader of his squad, Miguel and his team have sent numerous criminals into custody. 11. Caroline
Caroline, a girl who grew up in an extremely wealthy family. She is always surrounded by bodyguards wherever she goes. 12. Antonio
Antonio was an orphan who grew up to be a gangster. He started his own gang and spent 7 years to wipe out all the other gangsters in his hometown. 13. Wukong
Wukong is a mysteriously being known as the "king of monkeys". 14. Moco
Moco is also known as "chat noir" for her skill and intelligence. She can hack into any computer she wants without anyone noticing. After she gets the information she needs, she disappears like a ghost. 15. Laura
Laura is an outstanding special agent. She has been a talented shooter ever since she was a kid. Laura wants to bring justice to the world. 16. Rafael
Rafael is a deadly killer. His goal is to bring justice to the world. 17. A124
A124 is an advanced robot with 2 states of mind, an 18 years old girl or battle mode. 18. Shani
Shani is a self-made engineer. Her parents were killed in a building explosion when she was 18 and she lost everything she had. 19. Notora
Notora was born into a family that was part of a biker gang, but she hates a life full of killings. 20. Alvaro
Alvaro is an explosive expert who grew up in a military family. 21. Steffie
Steffie is a liberalist. Since childhood, she has already shown a surprising gift for art. 22. Jota
Jota grew up with a normal family so he wants to have more action in his life. 23. Alok
Alok is a world-famous DJ. 24. Kapella
Kapella loved to sing and started singing pop but did not yet realize her family was using her for their own purposes. 25. Wolfrahh
Wolfrahh is a famous game streamer who is famous for wolf persona and his funny commentary. He wants to find something more fulfilling in life than gaming. 26. Clu
Clu is a private detective who determined to find the truth of her dad's disappearance. 27. Luqueta
Luqueta was an exchange student from overseas. He wants to be a sports superstar. 28. Jai
Jai wants to protect innocents bring them justice.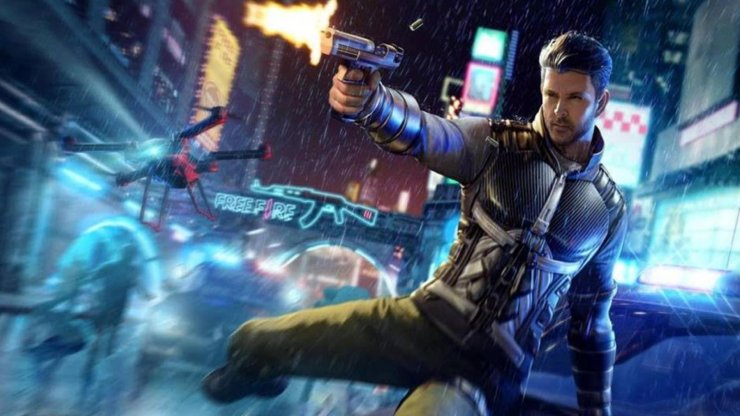 29. Andrew
Andrew is a police officer who has devoted his life to fighting crimes. 30. Joseph
Joseph is a well-known physicist, but he is also a player. He was a founder of a really successful tech company. 31. Adam and Eve Also check out: The Full List Of Free Fire All Characters Skills 2020 (Updated)