In the latest Free Fire June 2020 update, the new anti-cheat system has been running which will definitely provide stronger protection from cheating and hacking. And Garena has proven that to be the case by banning 1 lakh (1 million) players from Free Fire in just one week since June 3!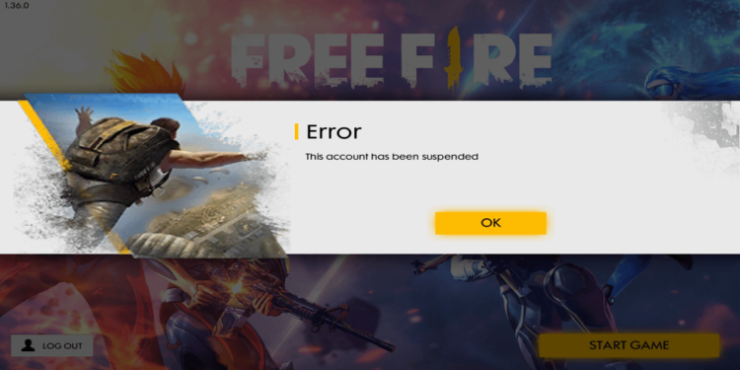 If you use cheats in this game, of course, you will receive a penalty in the form of a permanent ban. But that's not all, because there are several reasons for a Free Fire account to get banned that can happen if you violate them as well. Based on the number of bans, the anti-cheat system seems to be running very well. Although not perfect, Garena has provided information on the accounts that have been banned. Read on to find out more below:
New Free Fire Anti-cheat System
The new anti-cheat system introduced by Garena to Free Fire was put to work from June 3, 2020 las week. Right now, the system is still not perfect, as there are still some cheaters who can still use cheats and play the game normally.
But do not underestimate this new system, because when you feel you have bypassed the system, it is actually recording your activities. So if an account uses an illegal app or script, the data recorded will be sent directly via the latest anti-cheat.
After the data is entered into the list, then a few weeks later the account is guaranteed to be immediately banned. And already, the anti-cheat system is already creating news headlines for its effectiveness
Already More Than 1 Million Free Fire Accounts Banned
After 1 week of the anti-cheat system running, it turns out that there have been more than 10 lakh (1 million) Free Fire accounts banned. All accounts detected for cheating are permanently banned, including the cheaters' IP and phone. This proves that Garena is not playing around anymore, for the sake of making Free Fire better and without cheating. As the system continues to deter cheating, many of you will be seeing fewer and fewer cheaters over time. Here's what Garena announced on their FB account:
Dear Survivors:

Last week, the Anti-Hack Operations Team permanently banned 1,185,057 accounts caught using prohibited scripts/ modified programs.

We strive to maintain a fair gaming environment and secure a stable gaming experience for all players. Cheaters caught using prohibited scripts/ modified programs are handed permanent bans.

We also hope to remind all Survivors not to login to Free Fire using unlicensed apps.

Please keep reporting cheaters through the in-game reporting function. Let us build a better Free Fire together.

Free Fire Anti-Hack Operations Team
Being banned permanently is one of the biggest fears of cheating players because this new system will not have mercy in eliminating such behavior. It does not care about your account, so if you are using cheats and are detected, you must accept the punishment.
Garena will certainly keep making the system better, so future cheaters will be thinking twice about trying to be unfair with third-party apps. For more gaming news, updates, and articles, check out our website at GuruGamer.com.