Guilds account for such a crucial part of the Garena Free Fire's community. It can be considered an online social gathering spot, where players meet, chat, and game together, regardless of the geographical barrier. You can start, or join a guild with close friends to conquer the battlegrounds. Better, making new friends in Free Fire and fight with them side by side. Now, that speaks the importance of having great Free Fire guild names. They act as the center of attraction oozing the appeal to other players. Free Fire is a free-to-play Battle Royale game developed by 111 Dots Studio and published by Garena for both Android and iOS platforms. Its selling feature lies in the vast collection of characters, each with a unique set of skills. The diverse ecosystem full of cosmetics, skins, and pets also contributes to the game's massive online community.
Since its initial release in 2017, Free Fire has become a fan-favorite, boasting a demographic of millions. With such a staggering number of players comes the ever-increasing counts of guilds. And if you're planning to start a new one, read on for a guide on making stylish best guild names for Free Fire. 
Also check out: How To Create Cool, Stylish Fonts And Colors For Free Fire Name Mr
Where to Find Stylish Free Fire Guild Names
Speaking of Free Fire guild name style, or just about any other name style, there's no better place to find one than Nickfinder.com. We would have to spend a whole day, just to make it clear why this website is perfectly made for generating your names. But, that's for another article, today we stick with the guild name for Free Fire legend . Apparently,  there are two options on how to create nicknames for your gathering of "friends and noble warriors" - pre-made names or custom names.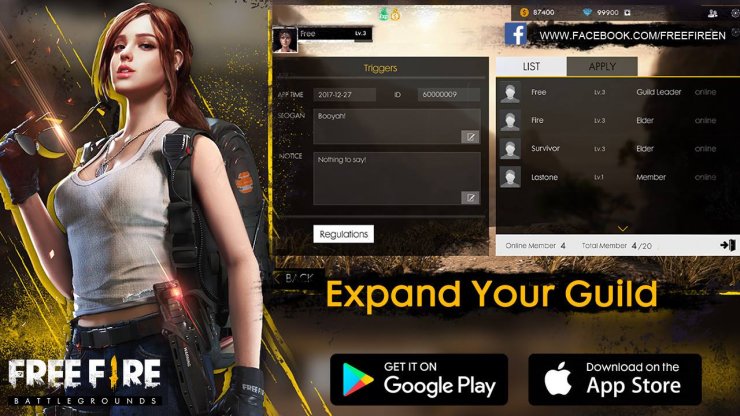 Pre-made Free Fire Guild Names
The title is quite self-explanatory, isn't it? So, basically, you use others' simple guild name in Free Fire for your own. It's perhaps the easiest way to acquire a cool, stylish nickname with almost no effort. All you have to do is visit the Nickfinder website, and find the search bar located on the top right corner of your screen. From there, enter "Guild" into the bar, you should see everything that relates to the guild on display. Click on the line that reads "Guild names" to continue your search for the perfect Free Fire guild name style 2020. After accessing the category, all you have to do now is kicking back and pick "the one" amidst the gigantic Free Fire best name of guild collection. Nickfinder really has it all on their site: with symbols, without symbols, edgy, classy, cool, you name it. Just go all out and choose a nickname that you and your friends find the most suitable. To aid your searching process, here we have compiled the best guild name in Free Fire collection for your reference.
Free Fire Guild Names Suggestions:
◤DEATH࿇SQUAD◢

░L░E░G░E░N░D░

๖ۣۣۜﷻ↭syko↭ﷻ๖ۣۣۜ

༒Ҡąղҽҟì༒

☠︎༒~VEŇØM~☠︎༒

๖ۣۜⲦʀⲑⷱ͜ⲭⷮɪⲛ༻࿌𖣘

X̺͆༒¢ɧąƙɛყι༒X̺͆

B.K.Mästër

༺Łùćïfêř༻

꧁༒☬Bad☬Boy☬༒꧂

꧁🇮🇳Ɏ₮𒆜₲₳₦₲🇮🇳꧂

Fɪɴᴀʟ乂Sᴛʀɪᴋᴇ

꧁༒☬ℜ؏αᏞ_ᏦιηGs☬༒꧂

░D░E░V░I░L░

꧁༒☬ßØSS☬༒꧂

ᴮᴰ⁷¹B░O░S░Sᵀᵉᵃᵐ

꧁☆ⒿⓐⓨⓓⓔⓔⓅ☆꧂

ᴅʀᴇᴀᴍ★ɢɪʀʟ࿐

꧁•Ꭱคiនᴛαʀ ࿐

『T.C』•卄ᴀᴄᴋᴇʀꜱ

࿐Ǥ₳₦Ǥ░ֆ░Ƭ░Ꮛ░Я░

///🅓///🅐///🅡///🅚///

◤D  E  V  I  L࿇SQUAD◢

༺🅐🅟༒🅗🅤🅝🅣🅔🅡🅢࿐

꧁༒Ǥ₳₦ǤֆƬᏋЯ༒꧂

ᵀᵉᵃᵐ★ᎳᎪᏒᏒᎥᎾᏒ★

『ᴹᵛᴸ』•Ҟモれ乙Ö࿐

༆Ƭεค๓ ᏉᎥᎮᏋᏒ࿐

༆Ƭεค๓࿐ᴳᵒᵈ

꧁༺Mℭ°RÓYALS༻꧂

꧁ᵀᵉᵃᵐ☯BOOYAH☯꧂

нв || нυитєя вσуѕ™

『RDG』•Boss࿐

ᵀᵉᵃᵐ★SHᎪDᎾᎳ★

вιαcк々ᏟᎾᏴᎡᎪ彡

ꜰᴜʀɪᴏᵘꜱ ꜱʟ͢͢͢ᴀʏᴇʀˢ⚔

༒ⓘⓝⓓⓘⓐᴾᴿᴼ࿐

✝☬☪řåżýģāņģ ☬✝

꧁вυттєяᶠᴸᵞ꧂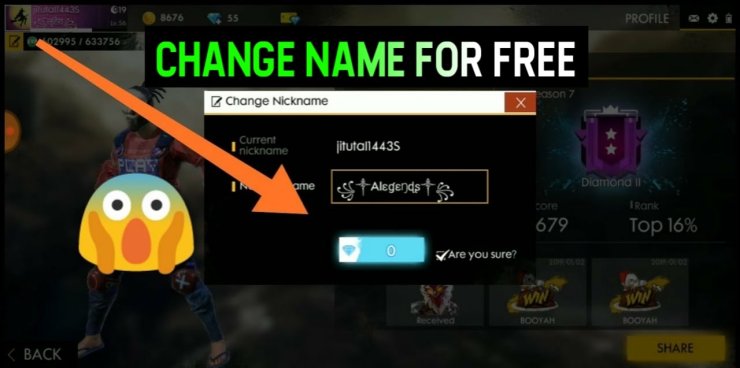 We hope that you can find a perfect Free Fire name guild on Nickfinder.com or in the list above. Should you be able to pick one, then your quest is over. However, in case that none suits your taste, then read on to learn how to create a unique nickname. 
Custom Free Fire Guild Names 
If you end up here in the custom section, it means that none of the pre-made selections above could satisfy your need. We can all agree that the best Free Fire guild name is the one that you design your self. And in this segment of the guide, we would love to show you how to do just that using Nickfinder.com. Follow these 3 easy steps to create your own stylish Free Fire guild name change:
#1 Coming up with a text nickname: This is the initial step of creating a new name for your guide. You must come up with a text name first in order to use the Nickfinder's Free Fire guild name generator. Think of your common goal, characteristics, or the vision you have for the party to name it correspondingly. If you find it challenging, draw inspiration from the pre-made collection. 
#2 Customizing: Once you have your nickname of choice, go to Nickfinder.com. Access the Free Fire guild name generator located in the middle of the screen with an orange button. Enter the text, tick the "Add Symbol" option if you like, then hit "Generate Another"

#3 Pick & Choose: The last step is to pick out your favorite, keep hitting the generate button until you come across the perfect one.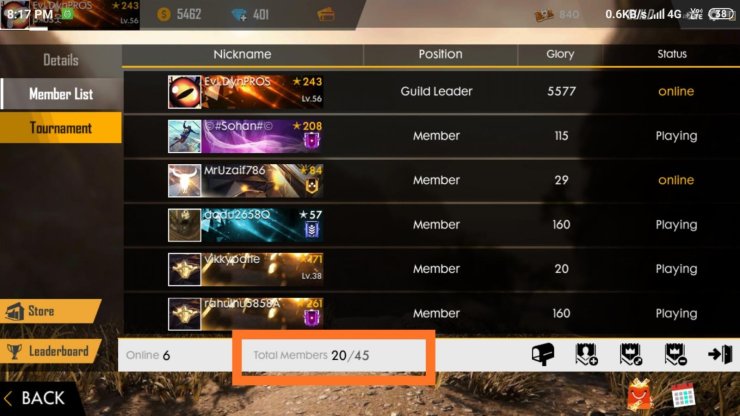 Note: Nickfinder also provides service for the Free Fire guild name Tamil, Hindi, and other languages. Just enter them in as you would normally and let the AI works its magic. On a second note, if you want to have more control over your name creation, put the letter in one at a time, and select which suits you the most. How to Change Free Fire Guild Names 
To perform Free Fire guild name change, please follow our instructions down below:
#1 Open the Free Fire application on your device

#2 Go to Guild by clicking the guild icon on the right-hand side of your lobby screen

#3 Click on the Change Icon located next to your Guild Name (only Guild Master can do this)

#4 In the pop-up, enter your new Free Fire guild name Tamil, Hindi, or in any language you want

#5 Pay 500 Diamonds for the change 
That concludes our guide on creating the most perfect Free Fire guild names. They're the heart and soul of your gaming party, so paying a little attention is never a bad idea. For more information, tips, and tricks regarding the world of gaming, please visit our website at GuruGamer.com.