The February 2021 update has brought Free Fire OB26 version, along with its many balance changes and new features. Amongst them, one of the biggest and most unique additions to the Duo/Squad mode is the ability to revive your teammate with either Reviver Card or Return Area.
In this article, we would list out the various details and show you how these features can be used.
1 - Reviver Card
The Reviver Card can revive one dead teammate - and if you have multiple dead teammates, you can choose between them. To acquire the Reviver card, you need to collect tokens available throughout the map in order to exchange for the card in the various Vending Machines. Below are the spawn locations for them.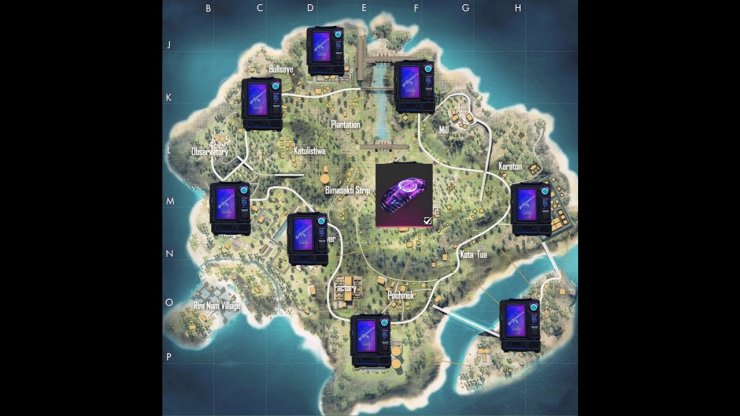 Buying the card from the machine would cost 4 tokens. Read more:
2 - Return Area
What is the return area?
The Return Area is a way for teams with fewer members to make a comeback. Players would be able to revive their entire team by capturing and activating the location, which is represented by a blue heart icon on the map. You just need to wait in the area until you and your squad get revived The risk is very high, of course - as all the areas are in places without covers and easy to get to, which leave you open for an ambush while using it. Furthermore, nearby enemies would be warned that someone is trying to activate the Return Area... and if they are in position, it is very likely that they would head to where you are at. After the activation, you and your squad would be able to drop onto the map again from the plane.
How to use the Return Area?
It is best to prepare a couple of Gloo Walls if you are going to try for the Return Area to provide your own covers. Chrono's ability is also super useful in this situation - it would let you stall for a couple of seconds to wait for it to be activated.
Interested in more of our articles related to Garena Free Fire? Please check out this post to find out more about the top Free Fire Is Getting A New Evolution Gun Skin 'Cobra MP40'.