With a substantial quantity of over 30 playable characters, the character system in Garena Free Fire indeed plays a crucial role above all. Except for Adam & Eva, each of the rest is equipped with one special ability that can be turned into a powerful weapon on the battlefield, especially when those skills can be combined to create more unique tactics.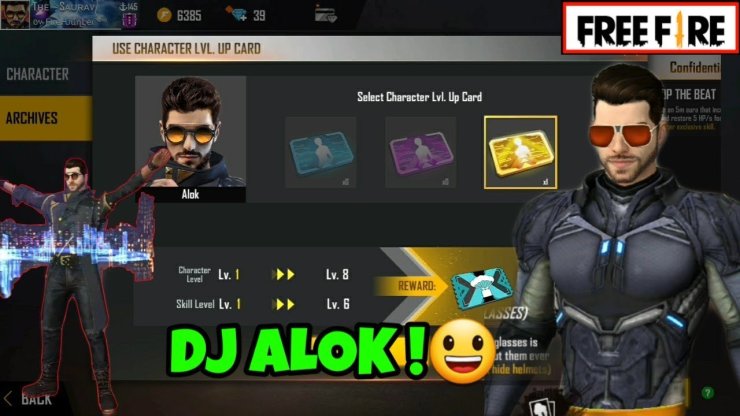 Among those characters, DJ Alok takes the spotlight with the highest number of searches thanks to his powerful ability namely 'Drop the Beat'. As a result, how to find an equivalent companion to him is also a big question that is going to be solved later in this article. Here are the 3 best characters that are highly recommended for the collaboration with DJ Alok in Garena Free Fire.
Kelly
Who is Kelly? - A sprinter
Special ability: Dash Speaking of Kelly, Dash is her unique power. Obviously, she can boost the players' movement speed by 1% at the basic level. This number can reach 6% when players achieve the maximum level. Using her skills, along with the superb capability of DJ Alok, will absolutely power up the gameplay of your team on the battlefield.
Read More: How To Become Hacker In Free Fire Without Being Banned?!
Moco
Who is Moco? - As an outstanding Hacker
Special ability - Hacker's Eye You can hardly find another character with a similar ability, considering that Moco can allow the player to tag enemies while being shot for 2 seconds at the lowest level. The duration of the tag will be extended to 6 seconds at the highest level of the character, which supports the player in locating their opponents in both of the game modes.
Jai
Who is Jai? - A SWAT commander
Special ability: Raging Reload After the Booyah Day patch, Jai is leveled up with greater capability. Now he allows a player to reload 30% of the magazine each time an enemy is knocked out. The number will jump up to 45% at the highest level of the character.
One notable thing is that the collaboration between Jai and DJ Alok will be perfect for the rush gameplay with the limitation to AR, Pistol, SMG, and Shotgun. To be honest, those who are interested in these weapons will consider this combination as their optimum choice.
In short, these are just 3 recommendations for you to ponder, but we have several amazing skills such as Paloma's 'Arm's Dealing' and Jota's 'Sustained Raids' that could generate quite effective combinations. Have a good time teaming up with your buddies!
Read More: Not DJ Alok But This Is The Most-Used Character In Free Fire