Bennett is a Pyro Sword user in Genshin Impact. He is pretty much one of the best support in the game, with an easy-to-use kit that fits most teams. He can even work as a sub DPS unit when properly built. In this article, Gurugamer.com is going to showcase a complete Genshin Impact Bennett build guide.
Table of Contents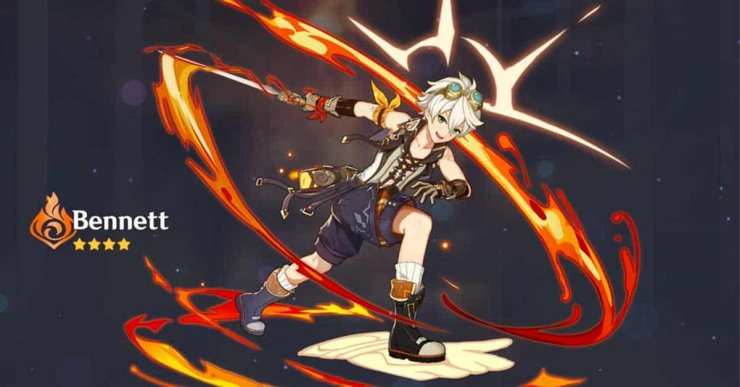 1. Bennett Genshin Impact Overview
An orphan discovered by an elderly adventurer as a baby, Bennett was raised in Mondstadt's Adventurers' Guild. He is the one and only member of "Benny's Adventure Team," as everyone else left the team after experiencing the constant misfortune that follows him.
Strengths
Provides powerful ATK buff and healing.
Can easily apply pyro to set up reactions.
Chargeable and spammable Elemental Skill.
Weaknesses
Fully charged Elemental Skill outside of Burst field causes knockback.
C6 Not Recommended for Characters with Infusion
2. Bennett Constellations and Talent Priority
Constellations
Bennett's constellations are powerful, and due to his nature of being a 4 star, players should be able to get them eventually. Amongst them, C1 is probably the most important level. Players need it to get the extra attack boost and more effective healing.
C1: Fantastic Voyage's ATK increase no longer has an HP restriction, and gains an additional 20% of Bennett's Base ATK.
Afterward, players only need to get to C5 for the extra scaling on Bennett's Elemental Burst. Be wary when activating Bennett's C6 Constellation, as it will convert melee characters' attacks into Pyro inside Bennett's Burst. This can be a problem if players want to run Bennett with other characters who already have infusion or rely on their own Element to deal damage. Overall, it is best to leave Bennett at C5.
Talent Priority
With most of Bennett's kit based on his Elemental Burst, players need to max it immediately if possible. Bennett's skill and normal attacks are of fairly low priority - it is possible to just ignore them altogether.
3. How to use Bennett effectively?
Support the Party with Elemental Burst
Bennett's Elemental Burst is a fantastic support ability that heals the active character in the AoE and boosts his attack. Always cast it first before starting your combo. ATK increase is based on Bennett's Base ATK
The bonus attack from Bennett's Burst is based on his Total Base ATK (Character Base ATK + Weapon Base ATK). This does not benefit from any increase in ATK stats from Artifacts. Therefore, players should focus on other stats such as Energy Recharge or HP% on Bennett's artifacts.
Be careful when charging Elemental Skill
At full charge, Bennett's Elemental Skill causes him to be knocked backward. This can be a problem especially if players are fighting on high terrains.
Try to negate this effect by using his skill inside the AoE of Fantastic Voyage.
4. Best Genshin Impact Bennett build
Similar to other Genshin Characters, Bennett can be built as either a full support or a sub-DPS burst support.
Bennett full support build
This build focuses on maximizing Bennett's support capability.
Weapon: Skyward Blade - Elemental Burst DMG +20%. Using an Elemental Burst increases all party members' ATK by 20% for 12s.
Artifact: Noblesse Oblige x4 - Elemental Burst DMG +20%. After using an Elemental Burst, all teammates get +20% ATK.
Alternate weapons: Aquila Favonia, Festering Desire Bennett Sub-DPS burst support build
This build focuses on increasing Bennett's damage and allowing him to fight a bit on the field.
Weapon: Aquila Favonia - Increases ATK by+20%. Taking damage regenerates HP equal to 100% of ATK and deals 200% of ATK as DMG to surrounding opponents.
Artifact: Crimson Witch Of Flames x4 - Pyro DMG Bonus +15%. Increases Overloaded and Burning DMG by 40%. Increases Vaporize and Melt DMG by 15%. Using an Elemental Skill increases 2-Piece Set effects by 50% for 10s. Max 3 stacks.
Alternate weapons: Primordial Jade Cutter, Festering Desire, Iron Sting 5. What are the best teams for Bennett?
Diluc + Bennett Vaporize team
Diluc + Xingqiu + Bennett + Sucrose
This is a lineup geared toward dolphin or F2p players, as all other characters except for Diluc are 4 stars. Xingqiu is the main support of the team, enabling Diluc's powerful skill and burst to trigger Vaporize with his Rainswords. Bennett provides heal and ATK boost while Sucrose increases Diluc's reaction damage, which is his main source of DPS. Players can replace Sucrose with Kazuha, but Xingqiu and Bennett are alreaedy the most optimal characters.
Raiden National team
Raiden + Xiangling + Xingqiu + Bennett
Raiden is probably the best Archon released to date, with the ability to perform great in every role. Her team is currently the most used lineup in the first half of floor 12. This is also one of the easiest teams to build, with the currently running banner being Raiden.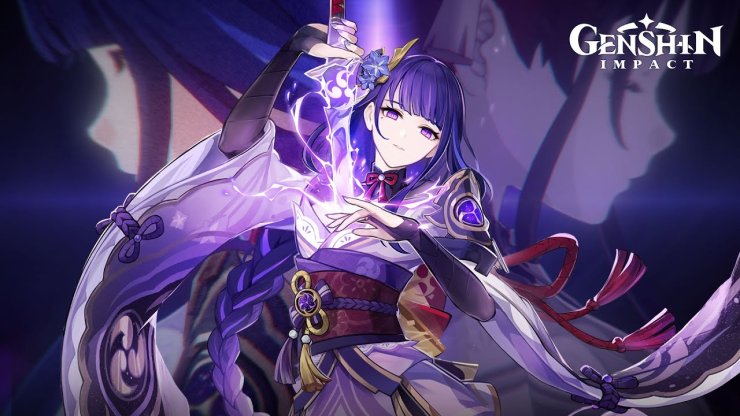 The damage of this team mainly comes from Xiangling's Pyronado spam and Xingqiu's rain swords, which trigger Vaporize repeatedly. Raiden is there to provide buffs to the whole team's burst and allow them to spam. Bennett is the main healer + support of the team with heal and ATK buff.
>>> Read more: 10 Useful Passive Abilities In Genshin Impact For Exploration