Penumbra is apparently a new region to be debuting in Genshin Impact version 3.8. Its unofficial images from credible leakers have surfaced on the Twittersphere and as it's a developing situation, players would see new content in the coming time.
Previously, Penumbra leaks have been disclosed via BLANK back in October 2022. And it is until now that we manage to see new data via the latest grapevine on May 23, 2023. Let's see what Penumbra will look like as well as leaks regarding characters in version 3.8.
New map Penumbra in Genshin Impact
In Genshin Impact 3.8, players can expect the introduction of Penumbra. A tweet showcases the region's geography, along with a hyperlink to a full HD image providing a clear view of the area. Leaker Mero has confirmed that Penumbra will be a temporary map, similar to the Golden Apple Archipelago, and will disappear in the subsequent update.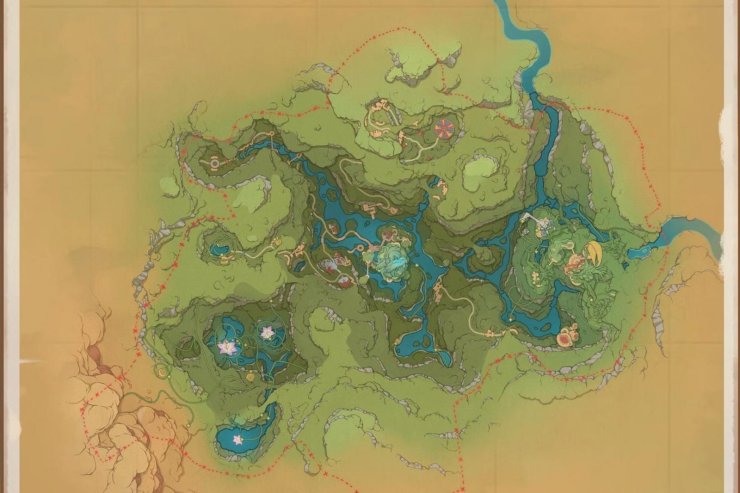 Based on the current leaks for Genshin Impact 3.8, it appears that Penumbra is approximately the same size as the Golden Apple Archipelago, although it is not specified whether this refers to its horizontal or vertical dimensions. The leaked information suggests that Penumbra is a sizable amusement park, with a focus on roller coasters.
Details regarding the specific mechanics and features of these rides have yet been disclosed.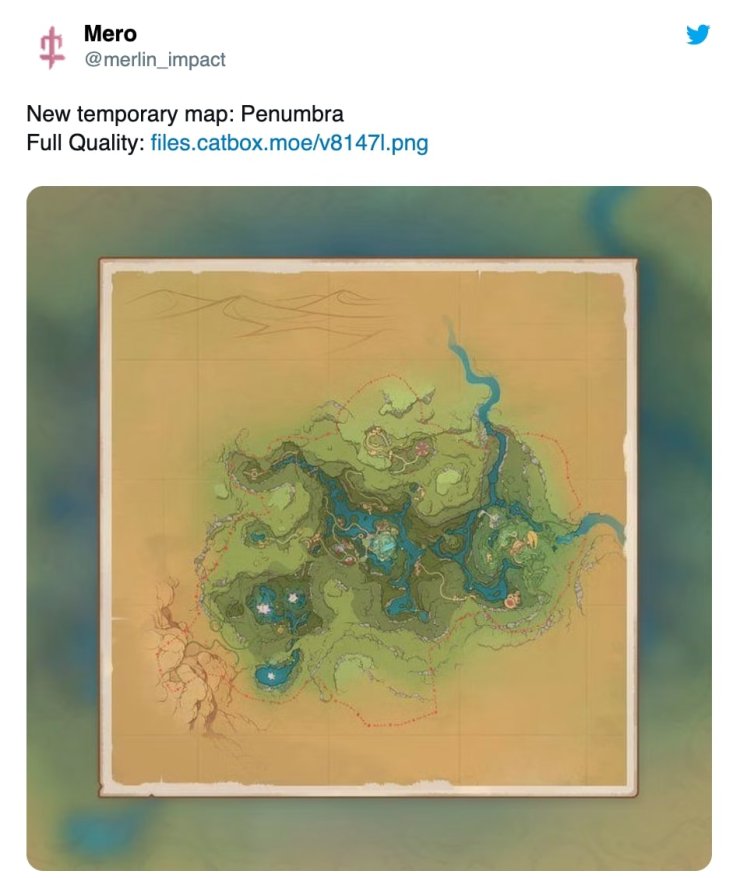 One of the leaked discoveries is a carnival-themed Domain in the new Penumbra area. However, the specific activities or objectives for players within this Domain have not been revealed. The leaked images highlight the unique and colorful environment of Penumbra.
Regrettably, the map leak by Mero does not provide any information regarding the location of the Domain in Penumbra or any other teleportation options within the region. We should just wait for further details from the developers.
In addition to the information mentioned above, a loading screen related to Penumbra has been datamined, as shown below.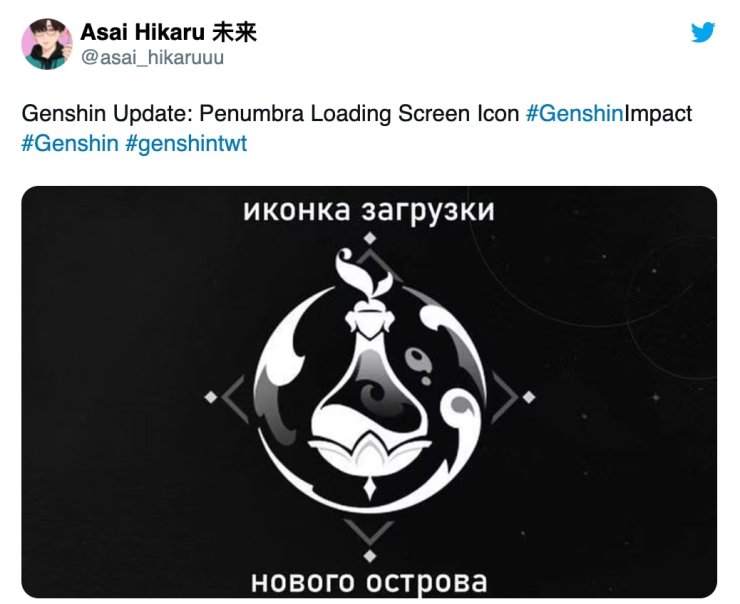 >>> Related news: Genshin Impact 3.8 NEW Leaks: Klee, Kaeya New Skins & New Inazuma Character 
Featured Genshin Impact 3.8 characters
According to a leaker named HoYoverse Japan, the main event in Version 3.8 of the game will feature several characters. These characters include:
Jean
Klee
Kaeya
Collei
Eula
Kokomi
Razor.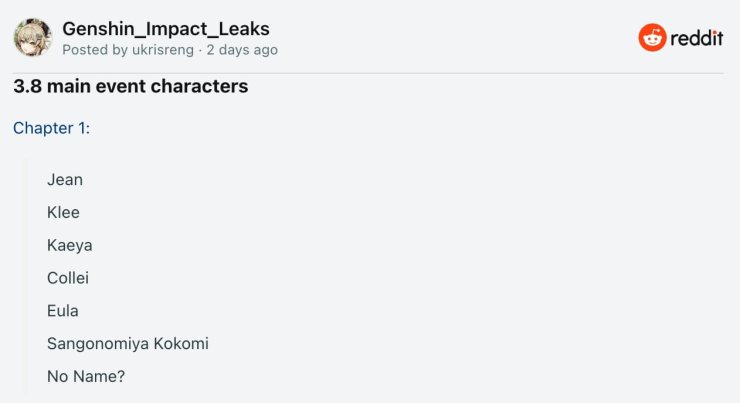 In the upcoming event, Collei, Eula, and Kokomi will play prominent roles in the three chapters. Jean will be relevant in the first chapter, Razor in the second chapter, and Kaeya in the first and third chapters. Additionally, a leaker named Vississ has teased that Wanderer will show up in this patch but will have relevance in the future Fontaine update.
It's important to note that these leaks are subject to change, and more information is expected to be revealed as the release of the new patch approaches.
>>> Also read: Genshin Impact 3.7 Duel! The Summoner's Summit! - Full Guide & Tips