Languid Dragonfly PUBG is a cool outfit set that most PUBG Mobile players wish to have. Besides, players have a lot of costume choices for their female characters. Here are the best outfits set in PUBG Mobile 2021.
Table of Contents
About Languid Dragonfly PUBG Mobile
Languid Dragonfly PUBG dress will make your future in this battleground brighter, according to the comment of PUBG Mobile about this outfit. This new outfit looks very fashionable and fancy with lime color. The design also looks cool, nimble, and very sporty.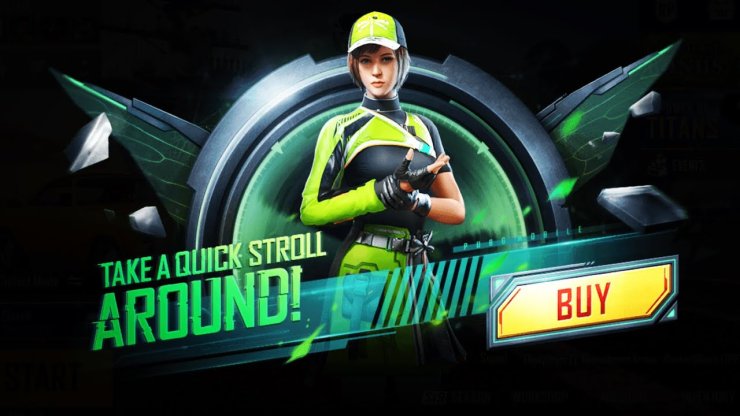 This beautiful dress is a female set. However, male characters can also wear Languid Dragonfly outfits to look more impressive and funny. It's also an interesting thing to enjoy in this game - fun. Many players often dress their put characters in female sets to make them look funny.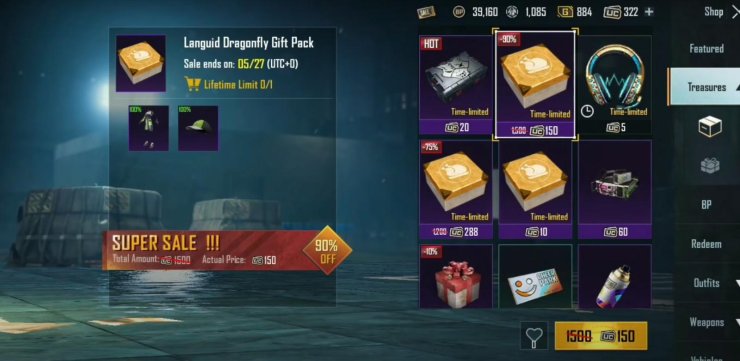 The Languid Dragonfly set includes a dress, a pair of shoes, and a cap. All of them have pops of lime on the black foundation. Moreover, it also has a pair of sporty glovers so that your female fighter won't get calluses when using guns. Your character will look agile and cool in this outfit.
Languid Dragonfly was available in the Languid Dragonfly gift pack in the global version of PUBG Mobile. However, the sale ended on May 27th. Therefore, players have to wait until the game developers reintroduce it in Crates.
>>> You May Also Like: Top PUBG Mobile New Bundles 2021 That Worth Trying To Achieve
Best Outfit Sets For PUBG Mobile Girls
Apart from Languid Dragonfly PUBG outfits, players can get many other stunning costumes for their PUBG Mobile girls. Here are the best PUBG Mobile outfits for girls that you should try to get.
#1. Rouge Set
Rouge is a mythic outfit for beautiful girls in PUBG Mobile. This sexy outfit originates from belly dancers in Arab Saudi. This full set includes a belly dancing outfit, a Rouge mask, and a headcover. Instead of a slender but tangling long dress, PUBG designers use a pair of beautiful red trousers.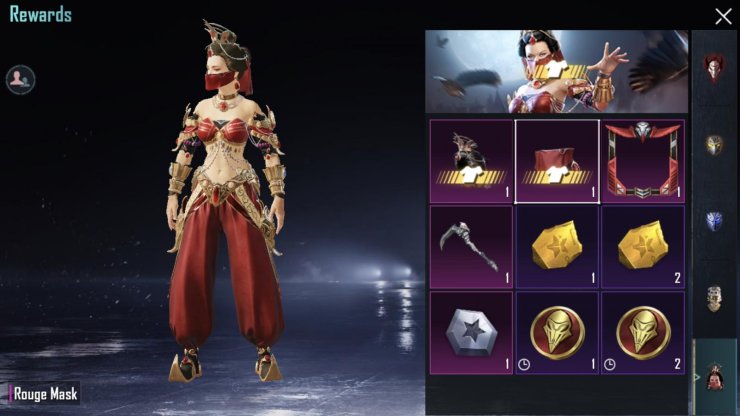 You can obtain this beautiful Rogue set in the Blood Oat event between April 17 and June 1st. The sale will end soon. Don't miss this chance to get this stunning outfit set for your character.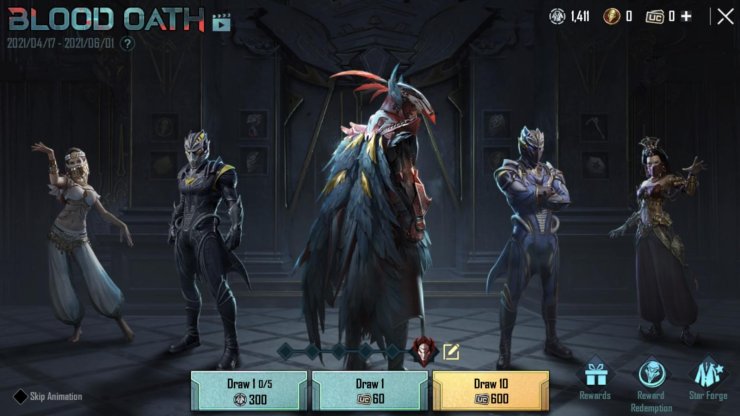 #2. Moon Dancer Set
Apart from Rouge Set, you also have a chance to get the Moon Dancer set in the Blood Oat event. It's also a belly dancing outfit for girls. It helps flaunt the sexy bell of your character. Unlike the hot Rouge set, Moon Dancer set to make your character look more gentle and sweet with pure white color.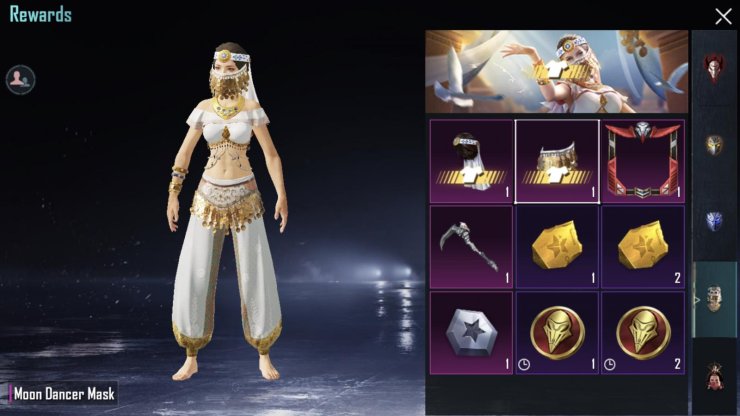 This beautiful female set also has a belly dancing outfit, a Moon Dancer mask, and a headcover. If the Rouge set is as hot as the Sun, Moon Dancer set is as pure as the Moon.
#3. Victorian Maiden Set
If the two previous sets root from Asian culture, the Victorian Maiden set is a Western outfit. The full collection of this skin set includes a maiden dress, headgear, backpack, umbrella, and UAZ skin. Black and white are the two main colors of this set. It will fit the background of Vikendi.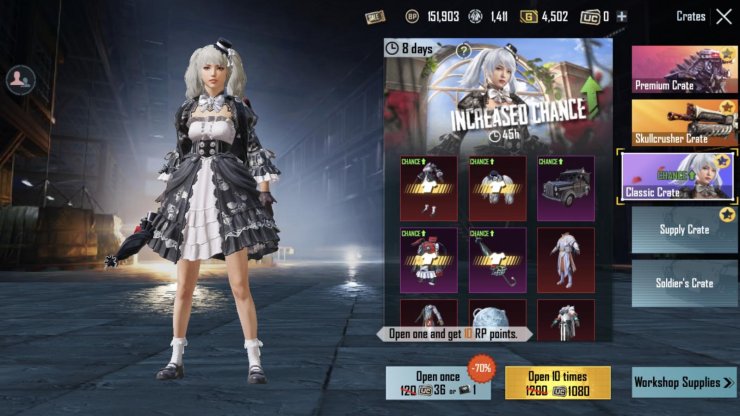 This mythic outfit is available in the Classic Crate until June 7th. Don't miss this chance to obtain this lovely dress now.
#4. Insect Queen Set
The Insect Queen Set is a female season-themed outfit of PUBG Mobile Season 19: Traverse. This sexy insect pink set is available to obtain from the Royale Pass. But you need to purchase the Elite Pass and reach RP level 100.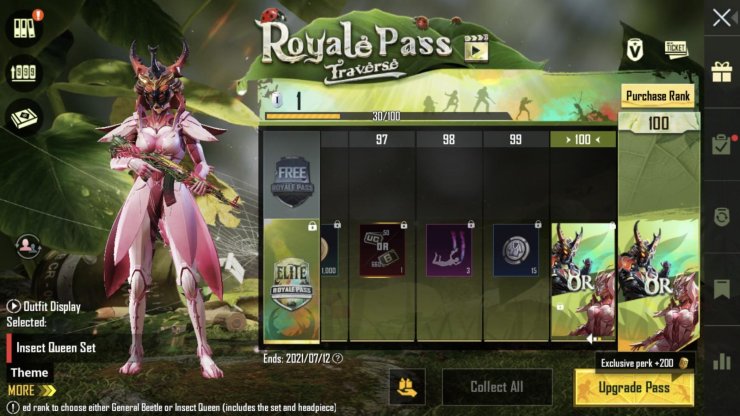 This themed costume includes a body set and headgear. All of them are in pink color that makes your character look sweet. Moreover, this slender outfit still flaunts beautiful curses on her body.
#5. Fortune Teller Set
Fortune Teller is a stunning female set in the Premium Crate. Therefore, PUBG Mobile players need to use premium crate coupons or UC to open this crate and obtain this set by luck. This skin set has three items, including an outfit set, an AWM skin, and a helmet skin.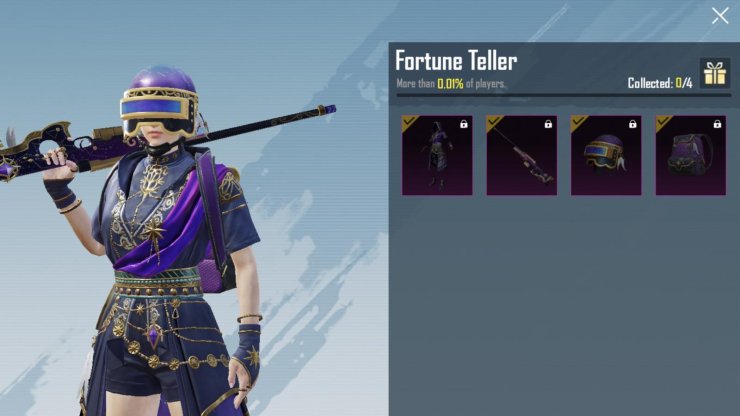 The dark purple of the outfit makes your character penetrate into the night in Sanhok or Vikendi. If the Languid Dragonfly PUBG set makes your girl look sporty, the Fortune Teller set makes her more mysterious.
#6. Riveting Set
Like the name of this outfit, this white bodycon set makes your character look riveting and charming. The white color of this outfit will fit the snowy weather in Vikendi or North of Livik perfectly. Therefore, you can use it as a ghillie suit in snow-covered lands.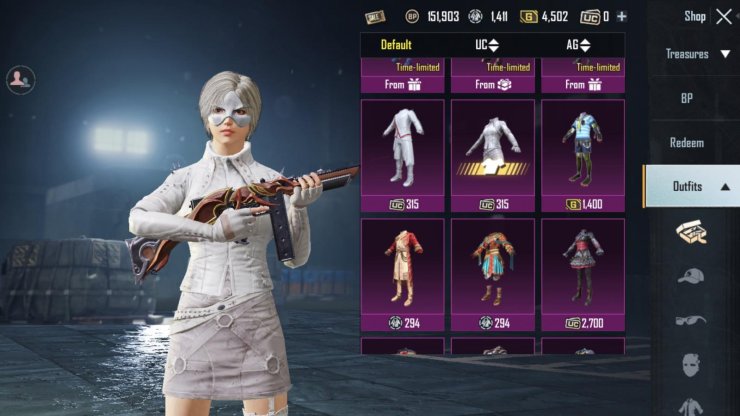 This sexy costume is available to get in the outfit shop. It costs you from 315 to 2,700UC. If you hire it for 7 days, you need to pay 315UC. If you hire it for a month, the bill is 1,350UC. Besides, players need to pay 2,700 UC if they want to own it forever.
#7. Rosy Melody Set
Like the Victorian Maiden Set, Rosy Melody Set is also a lovely and sweet dress for PUBG girls. It's available to get in the Classic Crate now. This skin set includes an adorable dress for lovely girls and a headcover with the same concept. If you want to become a young master and traverse the map, let's use Classic Crate Coupons or UC to open this sully crate.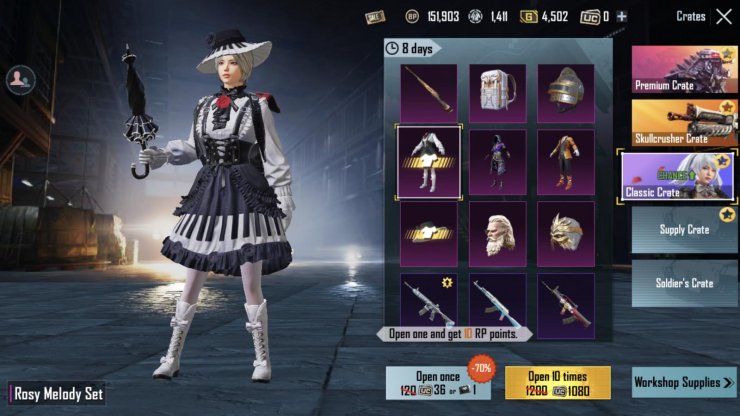 Those are all about Languid Dragonfly PUBG set as well as some best female costumes in PUBG Mobile 2021. Try to get and dress up to look more beautiful in this game.
>>> Update the latest PUBG Mobile game news at Gurugamer.com.