PUBG Mobile Traverse is the newest Royale Pass season. It has come to this game this Monday. Check out how to download PUBG Mobile traverse APK and purchase RP season 19.
Table of Contents
About PUBG Mobile Traverse APKPURE
PUBG Mobile Traverse is the latest Royale Pass season: Season 19. The theme of this season is Traverse. It has a lot of free rewards and themed bundles. Garden Observer, General Beetle Set, Insect Queen Set, and Trendy Kitty are four main themed sets of this season.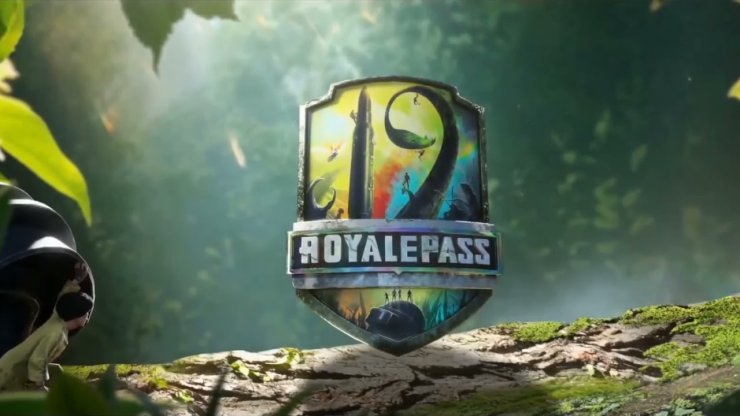 Moreover, there are many other themed parachute skins, weapon skins, and vehicle skins in the RP rewards. As normal, there are two types of RP for players to get rewards: Free RP and Elite RP. The Free RP system is unlocked automatically when you log in. Below are all rewards in Free RP season 19.
PUBG Mobile Free RP Season 19 Rewards
You can get all rewards in the Free RP set from level 1 to 60. From level 61 and above, there is no RP reward in this free set.
1-time Rating Protection Cards
Mission Card (SS19)
Flex Muscles emote
Like It (Cheer Park emote)
Scarab Totem Parachute skin
Aline UMP45 skin
5 RP badges voucher (SS19) Moreover, you will also receive plenty of Supply Crate coupon scraps, 2x EXP cards, Classic Crate coupon scraps, Silver fragments, and BP. More importantly, you don't have to pay UC to purchase the Elite Royale Pass. However, you will get four season-themed bundles only when you purchase the Elite Pass. PUBG Mobile Elite RP Season 19 Rewards
The Elite Pass Season 19 costs you 600 UC but you can get a discount when purchasing in group. You will immediately get 4,000 UC worth of rewards. There is another option of Elite Pass Plus that gives you 10,000 UC worth of rewards right away. However, the Elite Pass Plus costs you 1,800 UC.
Check out all rewards of the Elite RP season 19.
Garden Observer Set + Headpiece
Insect Queen Mini-14 skin
General Beetle Emote
RP Avatar (SS19)
Cased in Amber Ornament
RP Avatar Frame (SS19)
Gemstone Scarab Backpack skin
RP badges (SS19) Ancient Vine Finish
Trendy Kitty Set + Headpiece
Bug Extermination Grenade skin
Crimson Beetle Helmet
Insect Queen Emote
General Beetle Avatar
Wonderland AKM skin
General Beetle Set for males/Insect Queen Set for females. Moreover, you also get some normal RP level rewards, such as BP, glider trails, classic crate coupon scraps, silver coins, Room cards, 2x BP cards, Mission cards (SS19), graffiti, and Reward Selection packs. To purchase the Elite Pass, make sure that you have enough UC to pay the bill.
PUBG Mobile Traverse APK Download
This new PUBG Mobile Royale Pass season titled Traverse is available in the latest update version 1.4. Therefore, you should get this update now to open the game and join the new RP journey. Moreover, you need to download the whole resource package that contains all bundles and skins in this season. Here are all steps to download download PUBG Mobile Traverse APK and install the game.
Download the APK file of PUBG Mobile Traverse.
Go to the download manager and locate the downloaded file.
Tap on it and choose to install the APK file. If you cannot install it, check out the option "Install from Unknown Source". If it is still off, turn it on to allow the installation on your phone.
After installation, launch the game and download the resource package.
Then, tap on the RP button on the right taskbar to claim RP level-1 rewards and upgrade RP if you can afford it. Then, try to complete all RP missions to collect RP points and level up fast to get all fascinating rewards now.
>>> You May Also Like: PUBG Mobile Godzilla 2021 APK Download For Restricted Devices
PUBG Mobile Traverse Tier Rewards
As usual, the tier will be reset after each season. After getting the update and log into the game, you can get Tier rewards for your achievements in the previous season, including 600 - 2000 silver coins. Moreover, don't forget to check out the Tier rewards in season 19.
Bronze and Silver Tiers: 20 - 25 AG coins and 2 - 3 supply crate coupon scraps for each division.
Gold Tier: Season 19 Set and 30 AG coins with 4 supply crate coupon scraps for each division.
Platinum Tier: Season 19 Mask and 40 AG coins with 5 supply crate coupon scraps for each division. Diamond Tier: SS19 skin for M249 and 50 AG coins with 5 classic crate coupon scraps for each division.
Crown Privilege: SS19 name tag, 3 rate protection cards, Epic team effect, and 75 AG coins with 4 classic crate coupon scraps for each division.
Ace Privilege: SS19 Ace-tier name tag, Ace Title, Legendary team effect, and Ace parachute.
Conqueror Privilege: SS19 Conqueror Title, Conqueror-tier name tag, Mythic team effect, and an SS19 Conqueror avatar frame. To get those tier rewards, you have to collect rank points and rank up fast within this season. If you can reach the Ace tier quickly and get into the top 500 earliest players to reach Ace this season, you will get the Conqueror title.
PUBG Mobile Traverse APK with a lot of exclusives costumes is ready to download and join now. Start your journey in season 19 today to obtain the best RP and Tier rewards before PUBG Mobile Season 20.
>>> Update the latest PUBG Mobile game news at Gurugamer.com.