As many of you know, lite applications have been developed to run smoothly even on low-end devices and most of these apps are available on Android phones only.
For PUBG Mobile addicts who cannot afford a higher-end smartphone, PUBG Mobile Lite is a good alternative. However, like other lite apps, this toned-down version of PUBG Mobile is limited to Android only. The reason might be that most Apple phones are well capable of accommodating the original game. Yet the fact remains that many iOS users still want to try out PUBG Mobile Lite. So, the question lingering in their mind is that: Is PUBG Mobile Lite iOS download available now? Let's find out the answer in this article by Gurugamer.com. 1. PUBG LITE: Brief introduction
Before arriving at the right answer as to Pubg Lite ios download, here we point out the best features of PUBG Mobile Lite that make fans excited.
PUBG Mobile Lite System Requirements
As stated earlier, PUBG Mobile Lite is specifically designed for lower-end devices. Your phone's storage must be at least 1GB RAM to run the game. In an ideal world, 2GB of RAM can bring you flawless gameplay.
PUBG Mobile Lite Maps
Back in 2017, the Erangel map used to dominate the game. However, due to some reasons, it was removed to make room for the Varenga and Golden Woods. If you want to learn more about these two maps, refer to our article of PUBG Mobile Lite Maps where you can likewise find the info about the upcoming Miramar in the 0.18.0 update. PUBG Mobile Lite Arcade Modes
There are currently four available options: Deathmatch, Payload, War, and War RPG.
PUBG Mobile Lite players can opt for Arcade modes in the game. There are totally 4 options at the moment:
Deathmatch (or TDM-Warehouse)
Payload
War
War-RPG
All of the modes are based on the PUBG Mobile Lite Varenga map. You might experience the first 3 modes on PUBG Mobile, yet the last one is a new arcade mode on the Lite version. Give it a try and surely you would feel like you're in a real war.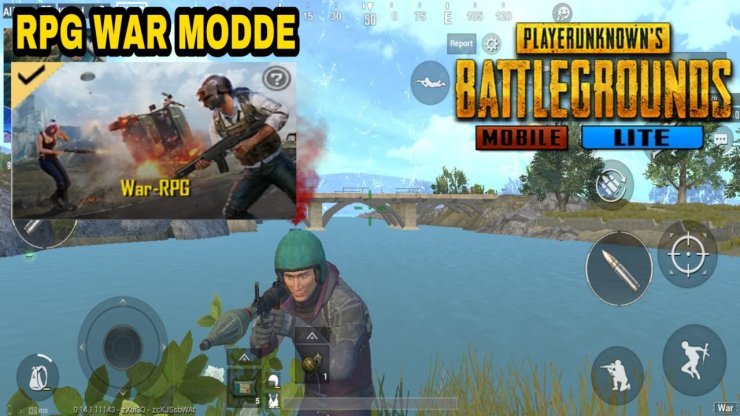 2. PUBG Mobile Lite iOS Download: Supported devices
Being a loyal fan of PUBG Mobile, you should know that the game is available for iOS 9 and later. Then, concerning PUBG Mobile Lite iOS download without App Store, players are required to possess one of the following Apple devices:
iPhone 5s
iPhone 6, 6 Plus, 6s Plus
iPhone SE
iPhone 7, 7 Plus
iPhone 8, 8 Plus
iPhone X, XS, XS Max, XR
iPhone 11, 11 Pro, 11 Pro Max
iPad Pro
iPad Air, iPad Air 2
iPad Mini 2, 3, 4, 5 3. PUBG Mobile Lite iOS Download: It's Real!
Want to play the game with your friends on an iPhone? This is actually at your fingertips.
To tell the truth, there is a way to install games that are exclusively available on Google Play Store on the iOS device. The way of PUBG Mobile Lite iOS Download without App Store is free of charge and will not take you much time. Just follow our step-by-step guide:
Step 1: Install an Android Emulator
Step 2: After the installation, open the Google Play Store from the emulator
Step 3: Search for "PUBG Mobile Lite" to download the game.
Step 4: Enjoy the Pubg Mobile Lite for ios.
Should you do not have any idea which Android emulator you can download, we highly recommend the "Bluestacks Android Emulator." This emulator is free and can perform well on your iOS smartphone. Otherwise, you can pick one among the options below:
Alien Dalvik Emulator
ApowerMirro
GBA4iOS
iAndroid
iNDS
NDS4iOS In case you cannot install the game by trying that way, you can directly access this link for Pubg Lite for iphone.
4. PUBG Mobile Lite iOS Download: Conclusion
We're aware that the latest iPhones and iPads from Apple feature the best hardware parts and they don't require getting access to a lighter game version with lower graphic settings. Yet for those who have been bored of playing the standard version of PUBG Mobile and want to try something new, hopefully, our PUBG Mobile Lite iOS Download tip can be helpful to you. If you did try installing the game on iOS and succeeded, share your experience with others in the comments section below!
>>> Visit our website to catch up with the latest news on mobile games.