After almost a year of waiting, PUBG Mobile has finally come back to India under the name Battlegrounds Mobile India (BM India). The game is exclusive to the Indian region alone. A teaser was released immediately after the announcement on May 6th. Since then, the developers have released the official logo along with multiple artworks. In this article, we are going to answer one of the most asked questions from fans... about whether or not PUBG Mobile players would get their inventory back.
1 - About Battlegrounds Mobile India
Release date and pre-registration
Pre-registration for Battlegrounds Mobile India is starting very soon. Krafton will provide rewards for players who participate in the pre-registration once the game is out. The reward is likely to be generous - you can expect UC, skins, outfits, or anything else.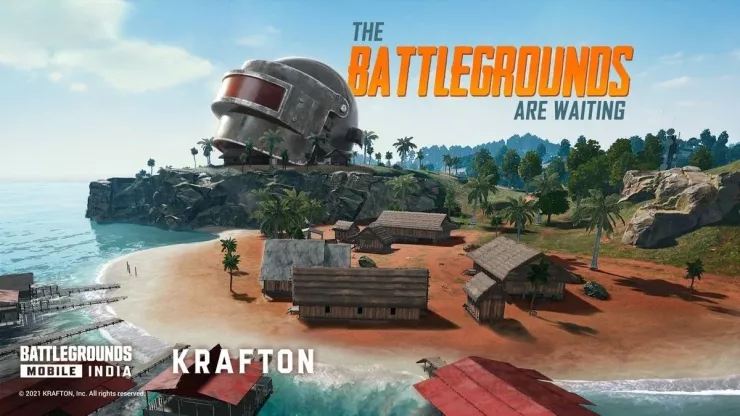 Upon release, Battlegrounds Mobile India will restart the Esports ecosystem of PUBG, complete with its own leagues and tournaments. The matchmaking of BM India is going to be "Indian players only". People outside of the country would not be able to connect.
According to people who are "in the know", the game is likely to come out in late May/early June >>> Read more: Timeline Summary Of PUBG Mobile India: Banned And Relaunched As Battlegrounds Mobile India
Restriction for players under 18
The worst part about the game is probably its restriction for players under 18 years of age:
You need to provide the mobile phone number of your parent or guardian to confirm that you are legally eligible to play the game.
You can only play the game for 3 hours per day. This is a terrible restriction comparing to the previous 6 hours limit.
You can only spend a maximum of INR 7000 daily.
Some visuals in-game are tweaked into a "less violent" version.
2 - How would PUBG Mobile players get their inventory back?
Ghatak, one of the most reputable pro players and team leaders in PUBG Mobile's pro scene, asked people to send him their questions about BM India. Afterward, Ghatak made a video answering some of the most asked questions.
Apparently, the PUBG Mobile team kept the account data intact after the server close down. All progress a player made in PUBG Mobile, including inventory and other items is going to stay the same in BG India.
3 - Can PUBG Mobile jinx the new game?
It might sound weird that "PUBG" will never be mentioned again in Battlegrounds. It is likely that Krafton tries to avoid mentioning the name of PUBG in an effort to avoid the stigma on the name in India.
However, "PUBG Mobile" was recently spotted in Battlegrounds Mobile India's Google Play Store URL. Krafton then requested people to not associate the Battlegrounds Mobile with PUBG Mobile. This is pretty much a joke attempt, as the games look identical... however, non-gamers might be fooled.
Interested in more of our posts related to PUBG Mobile? Please check out this article to find out more about its newest Global update, 1.4.