The number of kills you get in each match will matter your K/D ratio. Therefore, the K/D ratio also reflexes the skill and ability of a player. Here are some tips and tricks for high kills in BGMI and PUBG Mobile.
Table of Contents
#1. Choose the best location
To increase the K/D ratio, you need to get high kills in every match. It means that you need to defend and attack well so that you won't die too soon. Therefore, you need a perfect location to shoot. To get higher kills, you should choose a hot-drop location, such as Pochinki, Bootcamp, School, etc.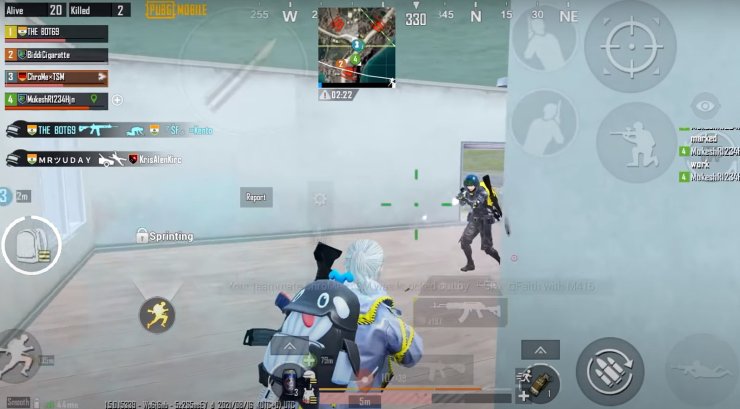 It's better to land on a hot-drop location of BGMI small maps, such as Livik and Sanhok. The number of players in these locations is often higher. Therefore, you will get more kills there. Some crowding places on these maps are Bootcamp, Resort, Ruins, East Port, Blomster, and Midstein. But you'd better understand every corner of these locations or you may become one of the death crates.
To get early kills easily in hot-drop locations, you also need to land faster in BGMI and get the weapon before enemies. #2. Play solo vs squad
Playing solo vs squad is another tip to get high kills in BGMI, but you need to make sure that you can handle it. It's pretty risky when playing solo and dealing with a full team of four opponents alone. If you play with your squad, you will have to share loots and kills with your teammates.
To play solo vs squad in BGMI and PUBG Mobile, you need to choose the squad mode in the game mode selection. Then, turn off the Auto-marching feature in the mode selection. Next, start playing without inviting friends. Then, you will go solo vs squad in BGMI and PUBG Mobile. #3. Rush and play aggressively
You shouldn't waste your time looting supplies and finding a cover. If you cannot get early kills, the number of enemies to kill will decrease quickly after each circle. Thus, the number of kills you can get per match will also decrease, especially when you play on a large map. After landing on a hot-drop location, you only need a gun and an armor set to start eliminating enemies. This step requires you to understand the drop location to get supplies fast. Then, you can loot while rushing enemies till the end of the game.
#4. Hold the cover
The most important thing to succeed in rush gameplay and solo vs squad mode is having a cover. To defend yourself and get high kills in BGMI, you need to take cover to deal with enemies safely. Walls, trees, and rocks on the battleground can prevent a lot of bullets from many opponents and keep you alive when rushing a full squad. #5. Head to the nearby airdrop
When you spot the plane drop an airdrop, take a vehicle, and head to that location. If there are no enemies, you can get high-standard loots safely. If some enemies also come to loot the airdrop, you get both kills and supplies. Especially, the locations of custom airdrop summoned by players are often crowding. Therefore, the airdrop locations are always the best places to get high kills. >>> Also Read: New Pro Headshot Tip In BGMI And PUBG Mobile