Here's the list of top 10 battle royale games 2020 on mobile that you should give a try. You can play these games on either the iOS or Android platforms. Check them out below with Gurugamer.com.
#10. Knives Out
This mobile game is developed and provided by NetEase. It features a survival war on a 6.4 km x 6.4 km map. You can download and play this battle royale game on iOS, Android, and PC. Knives Out will throw you to a big bad world with other 99 players. You can play in solo mode or team up with other players in a team of two or four players. Weapons and supplies are also spawned throughout the map for players to loot. Your mission is to fight for survival and victory.
#9. Royal Crown
It's one of the top 10 free battle royale games 2020 on Android which is free to play. Royal Crown is a combination of MOBA and battle royale games. You also enter a map that has various cities and towns. You will enter a large battlefield and engage in combat to eliminate other players and try to survive. Like other MOBA games, your characters will have different skills and ultimate skills to use during combat. The game of LINE Games has beautiful and cute graphics. You will control lovely characters, enter the battleground, collect items, team up with other players, use strategies, fight, and survive to the end. Moreover, your team can go monster hunting to level up. Royal Crown also has many other interesting features of farm games, such as growing and harvesting.
#8. Creative Destruction
Creative Destruction is another interesting game in this list of the top 10 battle royale games 2020 mobile. You can download and experience it on iOS and Android platforms. This sandbox survival game features destruction and survival gameplay. It's a combination of Minecraft and shooting games. You will land on a large battlefield of 100 players, build constructions to climb up, use creative weapons, and fight or die. Players can unleash their creativity to build shelters during the combat to cover or approach enemies. This is a super exciting and fantastic battle royale mobile game that you should give a try.
#7. Ride Out Heroes
The list of top 10 best battle royale games 2020 for iOS and Android also includes Ride Out Heroes. It's another product of NetEase. Like other battle royale games, Ride Out Heroes brings you to an exciting battlefield with other 99 players. You also loot weapons, armor, supplies, and hunt enemies. The last man staying alive till the end of the match will get the victory. You choose a character from many classes, including Assassin, Mage, Warrior, Hunter, and Engineer to play.
#6. Cyber Hunter
This 2019's batter royale game also worths a try due to its stunning graphics and interesting gameplay. It's also highly estimated and rated in Steam, App Store, and Google Play Store. It was released on April 26, 2019. You will join a sci-fi battle, choose a character to play, and fight for survival.
#5. Fortnite
The list of top 10 battle royale games for android 2020 is prolonged by Fortnite, a successful game of Epic Games. Recently, this mobile game has been removed from the App Store and Google Play Store. However, you can still download it from the Epic Store to play on Android phones.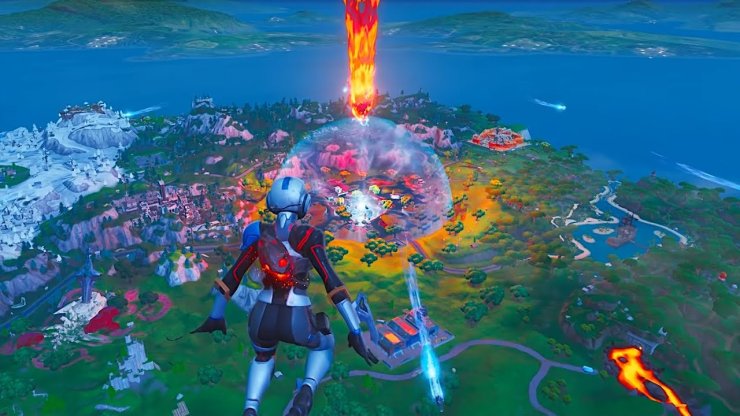 This battle royale game has similar gameplay to PUBG Mobile's gameplay. But the developers add a destructive element in the Survival mode to make it unique and more interesting. You can build a lot of things in this game and create your village.
#4. Call Of Duty: Mobile
The mobile version of CoD has taken a storm to the game industry when it was released at the end of last year. CoD even surpassed PUBG to become the best game of the year in 2019 thanks to a lot of interesting elements. And the mobile version of this battle royale game brings all these elements to mobile devices.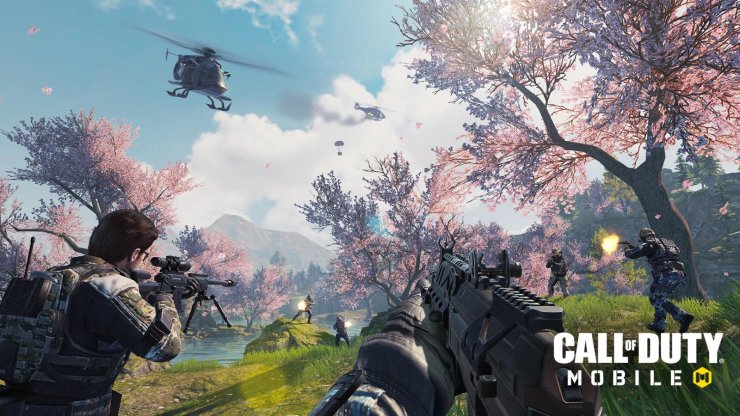 CoD: Mobile features various game modes, weapons, characters, and events. The game developers also update new features and game modes regularly.
#3. Rules Of Survival
The name of this game brings you a brief view of the gameplay. Rules of Survival is said to be a clone of PUBG Mobile due to its similar elements. However, it still has many differences. For example, you will enter a super large battlefield that lets up to 120 players battle.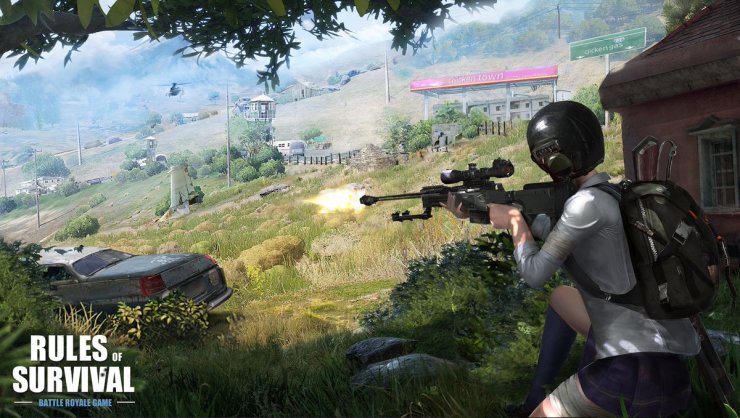 All 120 players land on a huge battlefield, go to loot weapons and supplies and fight for survival. Only the last man standing after all get the victory. The game is celebrating its 3rd anniversary in the latest update.
#2. Garena Free Fire
Free Fire is one of the most popular battle royale games in the world. Garena also holds many tournaments for Free Fire players all over the world with attractive prize pools. The popularity of this game will blow your mind. 50 players on an abandoned island have to fight and survive till the last survivor is found. It's one of the two best battle royale games on Android and iOS for ages thanks to its exciting gameplay.
#1. PUBG Mobile
Although PUBG Mobile is banned in some countries, including India, PUBG Mobile is still the best battle royale game in the world. PUBG Corp. is also attempting to bring this game back to India with a new exclusive version. Millions of mobile gamers are playing this exciting BRG on mobile phones, tablets, or iPad.
Those are the top 10 battle royale games 2020 that you should play and enjoy. To update the latest mobile game news as well as more top lists, let's visit our website.