Vehicles are very important in pretty much all battle royales... and Free Fire is not an exception to this rule. You can move around the dangerous map safer and quicker using them... and they can also be used to mow down players who are going around on foot. One hit at high speed would down pretty much anyone.
In this article, we would list out the 5 best vehicles in Free Fire.
5 - Pickup Truck HP: 400
Acceleration: 2100
Control: 12
Speed: 55
The Pickup truck in Free Fire is based on a Ford F series - one of the most famous lines of pickup trucks ever manufactured in the world, ever since 1948. It has a much lower acceleration despite having a high top speed - it would take quite awhile for the Pickup to reach its max speed. This is rather weak in Free Fire, as the majority of the map is covered in rough terrains.
4 - Motorcycle HP: 300
Acceleration: 1500
Control: 40
Speed: 60
The second fastest vehicle in the game, with a speed of 60 and acceleration of 1500. Overall, it is even weaker than the pickup truck at hitting top speed - you would have to drive for quite some time for the thing to get to the top level. At least it is easy to control, with a whopping 40 points. The worst thing when riding a motorcycle is that you are completely unprotected while doing it.
3 - Monster Truck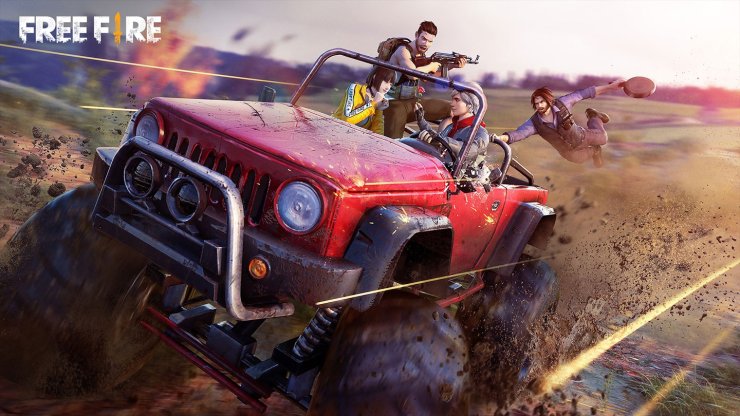 HP: 800
Acceleration: 8000
Control: 15
Speed: 45
The tankiest car in Free Fire with the highest acceleration - you would be able to crush people at any speed driving the Monster Truck. However, it is a huge target due to the slow max speed... you would have a problem when driving around the map.
2 - Sports Car HP: 400
Acceleration: 4600
Control: 20
Speed: 80
The sports car in Free Fire is loosely based on the Ferrari GT812 in real life. It is the fastest vehicle in the game, perfect if you want to drive around and crash onto people. Just be careful when doing it on rough terrains, as it can be flipped easily.
1 - Jeep HP: 500
Acceleration: 2900
Control: 15
Speed: 40
The best vehicle in the game - it has relatively high defense, the ability to carry the whole team... and ease of control. The slower top speed is not much of a problem when you are able to deal with the bad terrains.
Interested in more of our articles related to Garena Free Fire? Please check out this post to find out more about the Free Fire New Character Jai: Tips, Tricks, Skill And Backstory.