With a huge online store with a vast range of coveted items, it seems like 99,999 diamonds are not enough for Free Fire players to purchase everything they want to look more stylish and become feasible in-game. That's why they keep seeking alternative ways to get diamonds for free instead of spending thousands of rupees on it.
Apart from completing missions and doing surveys for extra money, Redeem Code is also a great way for lucky players to get more diamonds. If you're new to this term, this article will give you clear instructions on what is redeem code in Free Fire, how to find, and use it for a free diamond! Keep scrolling down for the answers!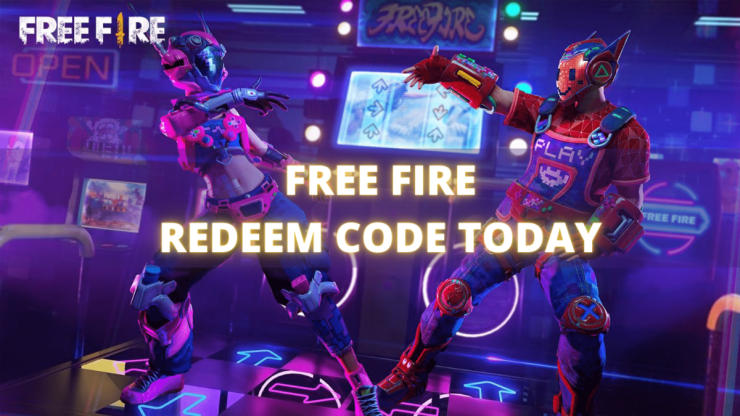 What is Redeem Code Free Fire
Just like many other games with in-app purchases, redeem code in Free Fire is a 12-character code including both numbers and letters. With a redeem code, players can convert into diamonds, virtual items, and even elite pass. Players who get the redeem codes can go to Garena Reward Center, log in with their account, and enter the code to claim rewards. How to find redeem code Free Fire
In fact, these redeem codes which are sponsored by Garena can be taken via events and live-streams. For example, you can get redeem code by watching the live stream of Garena Free Fire tournaments like Free Fire India Championship. There will be some codes given on the screen and the ones who submit the code at the earliest will get it.
In addition to that, the redeem codes will also be made available in some giveaway events of Free Fire. Just follow the official social media account of Free Fire India to get updated with the hottest events. If you're lucky enough, you will have the chance to get a couple of rewards with redeem codes.
In addition to that, you can also earn redeem codes on your
Suggested post: Use Free Redeem Code For Play Store 2020 To Get Giant UC And Diamond Bonus How to apply to Redeem Code Free Fire
As many players, especially newbies, are confused about how to use the redeem code when you have one, here are some simple steps for you to earn a free diamond with redeem codes.
Once you get the redeem code, go to the official redemption side of Garena as: https://reward.ff.garena.com/
Login with social media account (Facebook or Google) which is bond to your Free Fire account
Enter the redeem codes and tap the Confirm button
Each redeem code represents an item or a fixed amount of diamond. A dialogue will show you what reward you received. Tap OK.
To claim the reward, open the mailbox in the app and find the confirmation email. Check the item and tap Claim All to obtain the gift.
Also read: Free Fire Redeem Codes In India 2020: Redeem These Valuable Codes Before They Expire! Although the steps are simple, there are a few rules you need to know before redeeming your code:
After your redemption is confirmed to be successful, the reward will be sent to your account within 30 minutes. If the redeem code is for goods and items, you will need to claim it in the mailbox while golds and diamond will be added to your Free Fire account automatically
Normally, the redeem code only available within a day so you should claim the reward as soon as possible before the code expires
You need to login to claim the reward. The redemption code is unavailable for a guest account Redeem code today
After knowing what is the Redeem code in Free Fire and where to get it, here are some redeem code today (October 1) for you to try your luck:
FFIC9PYTHGQ
FFIC9PQ5SRTT
FFIC9POLK5RF
FFIC9PER8DQL
FFIC9PERA2FG
FFIC9PASWE22
FFIC9PRTYQAP
FFIC9PERVB3V
FFIC9PQ5J5YZ
FFIC9PMKLGT4
Check out details instruction on how to redeem code Free Fire in the following video:
Hope that you've been cleared about what is redeem code in Free Fire and how to get it. Stay tuned with Gurugamer.com for new redeem codes everyday as well as latest news about Free Fire as well as popular games in India.
Also read: Free Fire Flaming Fist Event: What We've Known So Far About The First Hand Skin In Free Fire!